By DAN VALENTI
PLANET VALENTI News and Commentary
TUNE IN TONIGHT for Episode 6 of Planet Valenti Television. Tonight, The Generalissimo makes another appearance, by overwhelming popular demand. Also thrill to The Empty Suit, more letters, and other fun surprises. Live, beginning at 7 p.m., that's PV-TV on Access Pittsfield, Time Warner, channel 16. To watch any or all of our five previous shows, hit the hot link to You Tube at
https://www.youtube.com/channel/UCjP38gC2WQcYx71Cz0tjwoQ/feed
 ——– 000 ——–
(FORTRESS OF SOLITUDE, THURSDAY, JUNE 12, 2014) — "Fore!"
That's a word you shout in golf to warn others ahead of you that "An errant shot is coming your way! Be on the alert!"
In the handicapped game that is Pittsfield politics, they're yelling "Fore!"
——– 000 ——–
There is serious business, and then there is Serious Business. An example of the former is the $150 million budget being proposed by The Empty Suit. What's a hunnert-n-fifty mil among friend? Chump change for The Suits, because they have a handy set of suckers built into the tilted game. They are known by the collective noun "taxpayers." An example of the latter, and we're talking Serious Business of Earthshaking Import, is what Nickname to hang on Nick.
PLEASE VOTE: SEE THE END OF THIS COLUMN! THE PLANET WANTS YOUR TALLY!
Should Caccamo be "Golf Game" or "Mulligan?" This copper-topped opportunity to place a fitting label on our Right Honorable Good Friend from Ward 3 must not be blown, since it will only come around once (read into that what you will, especially you cipher lovers and cryptographers). Each of Nick's proposed names has backers.
Those who favor "Golf Game" like the alliteration; the clipped, staccato, stuttering nature of the sound (much like Caccamo speaking); and the fact that it explicitly mentions the game of golf.
Those who like "Mulligan" better appreciate this word, which implicitly alludes to golf and for the way it implies cheating. They feel that somehow, some way, Caccamo's resignation from the PSD is a finagle, a hoodwink, a situation not on the up-an-up.
As you may or may not know, in golf, a "mulligan" is a "do-over" following a bad shot, usually off the tee, for which no additional stroke is charged. In plain English, it's a form of cheating. Among friends playing casual rounds, mulligans are sometimes granted. In any form of serious golf, though, mulligan are for swindlers.
What do they say about the golf shoe? If it fits, wear it?
——– 000 ——–
Golf Quip Comes Back to Bite Nick The Quick in the Putter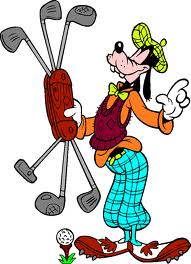 You'll recall that Cacacmo, upon announcing his resignation from his cushy, $50,000 a year+bennies position as "technology coach" for the Pittsfield Public Schools, said his biggest concern wasn't finding new employment but lowering his handicap on the golf course. [ED. NOTE: "Technology coach" is another of those taxpayer-funded make-work jobs awarded for political service and loyalty. Such a job requires not much more than remaining eternally grateful to your political owners. All you ever need do is say, "Yassa boss" when your owner talks to you. Only certain types of folks agree to such positions].
Caccamo's golf quip rubbed people the wrong way, for a couple of reasons: (1) It conveyed connotations of an elitist, entitled, out-of-touch yuppie (THE PLANET didn't know they made those anymore) and (2) It suggested that, once again in Pittsfield and under this mayor, "The Fix Is In." With the current opening and the grand, one-week "worldwide search" for the new executive director at Berkshire Works, We The People are reasonably suspicious of the resignation. Too many times, they have seen 2+2 add up to 4, 5, 6, or whatever other sum The Suits want.
What will the result be of 2+2 in this instance?
——– 000 ——–
Everybody's a 'Nice Guy,' OK. Manson, Hitler, and Thurston J. Howell III — They're All 'Nice Guys'
It's interesting how people misread our words. Caccamo apologists took our legitimate questions surrounding the melodrama of the lad's resignation from the PSD as a "personal attack," twisting our words, taking them out of context, or even inventing things we supposedly said or wrote but never did.
Nothing could be further from the truth. THE PLANET has long ago conceded that everyone connected with Pittsfield politics is salt of the earth, land of the pepper, and so nice that by comparison, Mother Teresa more resembles Don Rickles than The Blessed Mother. Everyone's "a good guy." That includes our young friend from Ward 3. In politics, however, "he's a nice guy" means nothing. The pertinent question is: "Are you doing The People's business?" That is, "Are you getting the job done?"
In Caccamo's case, the answer has been a resounding "no." He has yet to make any significant impact that lightens the load for Mary Jane and Joe Kapanski. Instead, he has only added to it, and it appears he shall do so again (and egregiously) with the upcoming FY15 budget vote.
Caccamo has not "got the job done" in Ward 3. For one thing, prior to his resignation, he effectively removed his constituents from their rightful place in the budget discussions. For another, after his resignation, he effectively removes the Kapanskis, again, from being represented in, on, and about the FY15 fiscal plan being proposed by The Empty Suit. Allow THE PLANET to explain.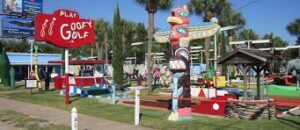 In the first instance, Caccamo's Ward 3 constituents were under-represented, since he couldn't vote on any matter pertaining to the public schools. In the second case, which will be the case as they go forward, Ward 3 still finds itself under-represented, since almost everyone assumes that Caccamo will vote the way The Suits — and not We The People — want him to vote.
Granted, no one know how someone will vote until the actual vote takes place, and no one would love more than us to see Caccamo do the right thing and vote to reject the mayor's spendthrift FY15 budget and suggest cost cuts. THE PLANET, though, won't hold our breath. The closest will come is to borrow some SCUBA gear from Lloyd Bridges [ED. NOTE: Who out there "gets" that one?!)
——– 000 ——–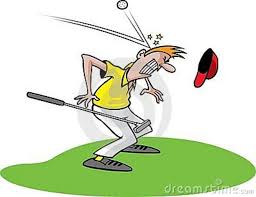 If it was possible to survey all voters in Ward 3, the FY15 school department budget would fail, TES' overall municipal budget would fail, and spending $200 million on an unnecessary new high school building would not pass. Caccamo is expected to vote in favor of all three.
Speculation is that with Bianchi getting nervous about the outcome of these situations (pressure from above, perhaps?), he has made some kind of secret deal with Caccamo. In exchange for Cacc's "yes" votes following his resignation from the PSD, Nick The Quick would possess a handsome I.O.U. signed by the mayor and payable by the mayor's clandestine backers.
Will that be the Berkshire Works job? Scuttlebutt has Ashley Sulock in contention. She's the former mouthpiece for the former Pillsbury Doughboy at the Berkshire Chamber of Commerce. If Bianchi did intend to reward Caccamo with the BW job, THE PLANET has reason to believe we have spooked him out of that foolish direction.
Thus, if and when Caccamo does not get the BW gig, count that as another victory brought to you by THE PLANET, your home of truth, justice, the American Way, and The Generalissimo.
——– 000 ——–
Now: PLEASE VOTE. Let THE PLANET know which you prefer:
(A) Nick "Golf Game" 
or
(B) Nick "Mulligan" 
We shall keep a running tally and announce the winner next week.
————————————————————————————————
"Some enchanted evening, someone may be laughing. You may hear her laughing across a crowded room, and night after night, as strange as it seems, the sound of her laughter will sing in her dreams." — Jay and the Americans and other artists, "Some Enchanted Evening," Rogers and Hammerstein tune from 1949.
"OPEN THE WINDOW, AUNT MILLIE."
LOVE TO ALL.