By DAN VALENTI
PLANET VALENTI News and Commentary
(FORTRESS OF SOLITUDE, WEEKEND EDITION, JUNE 20-22) — This news just in from our wires here in The Fortress.
BULLETIN!
Mayor Dan Bianchi has paid THE PLANET the ultimate tribute: He has banned PLANET VALENTI DOT COM from all computers inside city hall. We knew we had influence there via screen time, but to this extent? Not in our wildest.
A reliable source has informed us that all computers have been blocked, so that people inside the building may not access THE PLANET!  Our source adds that "Many employees are pissed off." As well that they should be at this severance of their First Amendment rights.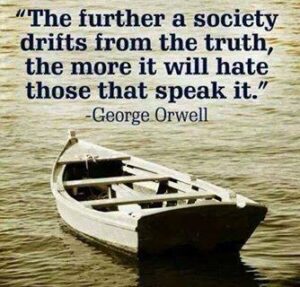 This is your proverbial good news-bad news story. The good news is establishes that our fair and legitimate criticisms of the current administration have taken deep root and that the mayor knows, deep down, that we are correct. Mark this one up and file it under "T" for "The Truth Hurts." Our rhetorical persuasions are working! The bad news, of course, is the trampling of people's First Amendment rights to free speech and access to information.
——– 000 ——–
Bianchi has been found out! Rejoice and hallelujah! As this action shows, TES doesn't give a hoot about transparency, which he campaigned upon, and hates even more free public discourse, which is, after all, the lifeblood of democracy. Finally, we have caught him, red handed, attempting to enforce prosecution for what George Orwell called in his epic novel on dystopia, 1984, "Thought Crime."
THE PLANET also notes with fascination and interest that the mayor, in doing us this favor, exemplifies a point we make below in our reaction to the Washington Redskins name controversy.
The point has been made that citizens should not have city employees surfing the Net on the taxpayers dime. Actually, we agree, but human nature being what it is, such a thing will happen. Banning our site will not affect that problem, if it is one, since — as maybe a few of you realize — the Internet has countless other sites that can serve as landing places for surfers, including those that may be in city hall.
Even the mayor's supporters are decrying this action. As for THE PLANET, we are, as they say, "exploring our options." We are delighted to know that this will drive even more readers to this website and to our TV show.
For that, we thank hizzoner!
——– 000 ——–
FORCES OF POLITICAL CORRECTNESS SKIN COMMON SENSE ALIVE
Speaking of political correctness run amok …
It's a strange, strange world we live in, Master Jack. The forces of political correctness once more seek to disprove the adage, "Sticks and stones may break my bones, but names will never hurt me."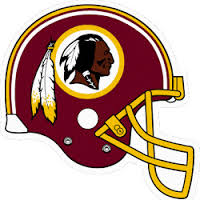 Actually, this will always remain true. Words, abstractions that they are, can never physically harm. It's only when invest belief in the words being hurled your way that you give them nuclear capability. In politics, "names" tend to hurt only those who have thin skins and a lack of self-confidence — we might call it lack of self-esteem. Sometimes, which is often the case in Pittsfield politics, "names" have the power of sticks and stones because of the self knowledge that one has no integrity. If you are lying, if you are pulling some kind of scam, you will tend to be hypersensitive to any suggestion that you are doing so.
So how about these two words: "Washington Redskins."
Are you offended? If you are, you're taking life far too seriously. Nonetheless, in this day of censoring and "free" speech you don't agree with, particularly if you're way-leftward leaning, the "correct" response is to condemn the team moniker as racially insulting to native Americans.
As a solution to this tight-underweared perception of "ethnic stereotyping," THE PLANET offers several suggested new names: "The Washington Thinskins" … "The Crimson Membranes" … "The Washington Numbskulls."
Where do we stop? The Atlanta (and Taconic) Braves? The Cleveland Indians? How about the state of Oklahoma, derived from the native words okla humma, meaning "red people" — a reference to the Cherokee, Chickasaw, Choctaw, Creek, and Seminole tribes who were banished to the land by Andrew Jackson along the "Trail of Tears."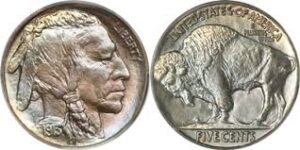 The franchise began in 1933 in Boston. Yes, before the Washington Redskins, they were the Boston Redskins (to distinguish them from the Boston Braves baseball team). A tradition of more than 80 years, one originally designed to pave tribute to the native American tribes, has come to prickle the sensitivities of a tiny cadre of (generalizing) white, far-left, moonbats.
For that matter, how can we allow "Washington" to stand? The name refers to a slave-owning, white, patrician who thought so much of himself he had his mug printed on dollar bills? He's a person, you say? Nonsense! "Person" is a sexist term, since "son" refers to the male gender. Washington wasn't a "person." He was a "perpeople."
We leave you with a couple of thought-provoking quotes by two great Americans:
"I am a red man. If the Great Spirit had desired me to be a white man, he would have made me so in the first place. He put in your heart certain wishes and plans, in my heart he put other and different desires. Each man is good in his sight. It is not necessary for Eagles to be Crows. We are poor… but we are free. No white man controls our footsteps. If we must die…we die defending our rights." – Sitting Bull
"My Father—Restrain your feelings, and hear ca[l]mly what I shall say. I shall tell it to you plainly, I shall not speak with fear and trembling. I feel no fear. I have no cause to fear. I have never injured you, and innocence can feel no fear. I turn to all, red skins and white skins, and challenge an accusation against me." – Chief Black Thunder
The name stands for courage, honor, and bravery. In 2014, these have become qualities of shame.
Have a great weekend.
————————————————————————
"Oh joy! that in our embers / is something that doth live." — William Wordsworth, "Imitations Ode IX," (1807).
"OPEN THE WINDOW, AUNT MILLIE."
LOVE TO ALL.