By DAN VALENTI
PLANET VALENTI News and Commentary
(FORTRESS OF SOLITUDE, WEDNESDAY, MARCH 20, 2013) — With spring due any minute now, we begin with one of our favorite poems on the topic, long a staple for writers and poets looking for the perfect metaphor for mankind's eternal, embedded hope: "new life out of old." First, allow this prologue.
—– 00 —–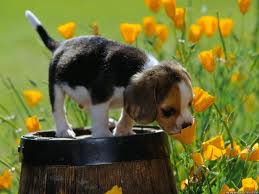 Can there be a better comparison for our quest for immortality than the return of life, each year, from the shriveled death of that which has fallen from tress or has passed away into the ground, from which it sprang? That is spring, when "the nebula of early blossoms" can still face an assault. They stand resolute, however, because they have deep, hidden knowledge. They know the snows will soon be of yesterday. They are of now.
The poem, titled "Spring," was written by Gerard Manly Hopkins. We shall present it in a moment, and be forewarned: This will be a day without politics. Such is our power, and by fiat, so we declare.
Turning Pro
As an undergraduate at Union College, we took one of our favorite classes of all time: "Victorian Poetry," taught by the legendary Prof. Samson O.A. Ullman. Under Prof. Ullman's didactic spell, we discovered the enthralling word mastery of Tennyson, Browning, Arnold, Hardy, Rossetti, Swinburne, Wilde, Hopkins and others.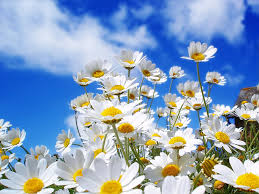 It moved us to a tipping point from brief flirtations with medicine, law, and architecture into forsaking anything and everything but a career as a writer. We wanted to see our name on the cover of a book. We wanted to make a living by utilizing the 26 characters of the alphabet. In A-Z including Elemenohpee, we saw our future. We wanted to be able to go into a library in any city and look ourselves up in the card catalog. We had no clue as to how once went about making a living at it, but such practicalities did not occur to our 20-year-old fearlessness. Eventually, our wish came true. Anyone who could look himself up in the card catalog of a library anywhere in America would never suffer from an identity crisis, or so we reasoned. It pretty much held true, so much so that we skipped our mid-life crisis and went directly into our second childhood. Life is good.
THE PLANET was at the time of our undergraduate year in the nascent phases of our writing "career," having been published in a handful of obscure academic literary journals (The Gauntlet, The Idol, Break of Day). These publications did not win us world acclaim but it did make of us a rising star — in the English Department at Union. It also did much to boost our seedling confidence, for, truth be told, every writer experiences deep moments of doubt and frustration. Others will always be there to discourage you and tell you the thousand and one reasons why a dream can never be realized. That's when a person must persist, alone, in pursuit of the goal. Judging by our discussion with other artists, the same holds true for painters, sculptors, musicians, and those who turn pro.
By "turning pro," we mean to make a decision, typically at a young age but sometimes later, to dedicate oneself to one's art, come what may. Only a tiny few can do it. It's not a decision to be made by the faint-hearted or those who place the majority of their self-worth on a steady paycheck. When we quit our full-time newspapering career, we gave up the security of a paycheck for the life of a writer. We got lucky, but, truth be told, luck comes when opportunity meets preparedness. When Lady Chance came knowing on our door, we were ready to ravish her.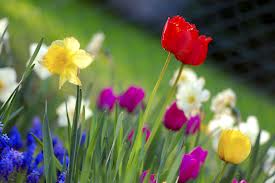 "Turning pro" means making a living at it. It also distinguishes an artist from "the dabbler," the latter that person who likes to play act at being an artist without having to put in the time at the University of Hard Knox. You know the kind. You know the type. He calls himself a "writer" and by that means reading from his work to the participants of a "writer's group," who all tell him his "stuff is great." He remains essentially unpublished and "works" playing at being misunderstood. She calls herself a "painter" and by that means getting free rent at a subsidized studio so she and others like her can hang out and drink latte waiting to be "discovered," as if downtown North Street is Schwab's Drugstore. You go to her "shows" to be polite, and you must stifle a critical urge to comment honestly on drivel that you mastered with finger paints in kindergarten.
THE PLANET respects dabblers who know what they are, but we loathe dabblers who try to pass themselves off as pros. Our judgment on this must be harsh, for the Lady Muse demands it.
'Sprung Rhythm': A System of Meter
Hopkins was a poetic practitioner (and inventor, formally) of a literary device he called "sprung rhythm." The discovery of "spring rhythm"  became a contributing factor in that great "eureka!" moment when THE PLANET first realized that we might, too, be able to fashion a life and a living as a writer. The rest became his story (two words).
"Sprung rhythm" is a system of meter, the "beat" in poetry that makes it a distant kin to music. The device employs lines of various lengths and syllables. The poet chooses these on the basis of subject matter and not on the preconceived template of form. Under conventional "fixed" or "common" rhythm, the poem is a priori locked into lines of predetermined length and syllabic count. The modern sensibility, just emerging in the immensely contradictory Victorian age, found the old constraints outmoded, archaic, and creatively stifling. It's probably no coincidence, either, that at the same time, Walt Whitman and Emily Dickinson were at work creating American poetry, which assigned the Old World's formalism into the drawing rooms of spinsters and school marms.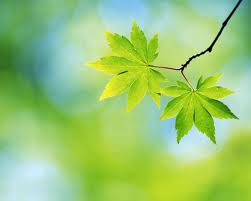 And so we begin Spring 2013 with what is for us a high note, welcoming the coming the return of New Life. We embrace the new experiences that await us, which are even now beginning their silent, perennial, and unobserved thrust into visibility. These starts and stops will finally morph into full fruition, and we shall be ever employed in the endless work of creating and re-creating our Selves. These experiences will come upon us as surprises — no "good," no "bad" but simply a parade of occurrences each designed to teach us something specific. We need to be attentive to these life lessons. THE PLANET embraces this with a bear hug, accepting all and the All of all. Finally, then, brothers and sisters, we bring you Hopkins' fabulous poem:
Spring
Nothing is so beautiful as Spring –         
   When weeds, in wheels, shoot long and lovely and lush;         
   Thrush's eggs look little low heavens, and thrush         
Through the echoing timber does so rinse and wring         
The ear, it strikes like lightnings to hear him sing;
   The glassy peartree leaves and blooms, they brush         
   The descending blue; that blue is all in a rush         
With richness; the racing lambs too have fair their fling.         
What is all this juice and all this joy?         
   A strain of the earth's sweet being in the beginning
In Eden garden. – Have, get, before it cloy,         
   Before it cloud, Christ, lord, and sour with sinning,         
Innocent mind and Mayday in girl and boy,         
   Most, O maid's child, thy choice and worthy the winning.    
—————————————————————————————–
"The way a crow / Shook down on me / The dust of snow / From a hemlock tree / Has given my heart / A change of mood / And saved some part / of a day I had rued." — Robert Frost 
"OPEN THE WINDOW, AUNT MILLIE."
LOVE TO ALL.