By DAN VALENTI
PLANET VALENTI News and Commentary
(FORTRESS OF SOLITUDE, THURSDAY, MARCH 21, 2013) — THE PLANET been paid handsomely for NOT writing two times in our career, the first being in our lone Hollywood experience in the late 80s.  We had been warned of the mantis-like nature of the town by our dear friend, the late, great novelist Hollis Hodges of Stockbridge, who had two of his books made into movies. Sounds glamorous, and at some level it was, but it was more hassle than not. It's hard to take seriously a producer who kept a loaded squirt gun in a side holster.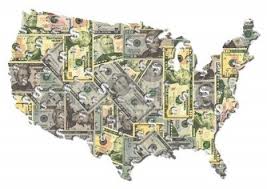 We had been working for an independent production company on an action-adventure project centered on the Vietnam conflict that would star The Gunny himself, R. Lee Ermey. Abruptly one morning, however, we got a call from the accounting office, telling us to stop work. At that point we had not completed 20% of the work but accounting said we would be paid for the full contracted amount. The next day, we got a check and a ticket back to  JFK Airport.
Money, Not a Bit of Solace … Well, Some
Nice knowing ya. We resolved never again to be tempted by Tinseltown. The money came as no solace … well, some, to be honest!
One later day, out of curiosity and after the check had cleared,  we asked how come we were paid when they knew they weren't going to making the films. The producer gave me a line straight out of Barton Fink: "Out here, you're not a writer you're a write-off." The company had written off our fee, we later learned through our agent, on its tax filing. Through voodoo accounting, they buried the expense in another of the company's divisions (a profitable one). Somehow, Sunshine Productions (not the real name) ended up making money on the "loss."
The second time THE PLANET got paid for not writing came in the early 2000s, when a trade association bought us out of a contract after they had changed not just management but ownership. We had almost a year left, yet they paid us a "kill fee." We felt like Billy Martin after George Steinbrenner fired him with a year still left on his contract. Billy got paid for playing golf. We got paid to hustle work elsewhere.
Trust in Nothing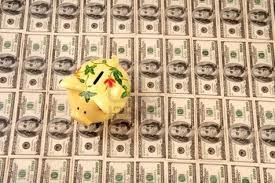 It was at that moment that we perceived the true nature of money, much like George Orwell getting an insight into the vile nature of imperialism when he's followed by a couple thousand Burmese who literally will him to shoot the elephant ("Shooting an Elephant").
We had been paid for nothing. We asked ourselves, "How do you buy nothing? With nothing." It became a kind of funny Zen koan, and we realized viscerally something we previously understood only as an intellectual abstraction: The U.S. dollar is worthless and because of that, in the minds of the wheeler dealers who use money as a commodity to make money, there's little difference between, say, a "surplus" and a "debt." This ugly little fact about money has become the cause of the gigantic systemic problems of not only the U.S. economy but much of the world's (Greek or Spain, anyone?).
These two companies were playing an Orwellian game of clever accounting, manipulating 3,458 pages of the U.S. Tax Code (twice as long as The Bible) to make losses into gains.
The U.S. dollar is a fiat currency. It has value only because (a) someone or something (in this case, the U.S. government) says it's worth "X" and (b) others believe this. Without that trust, the world's economic system collapses. As an accountant explained to me, because the dollar is an inherently worthless piece of paper, it becomes easy for "players" to manipulate the laws that govern accounting, finances, and economics.  "Assets" and "losses" don't have to ultimately be reconciled with true worth, as was the case when the U.S. operated on the gold standard in the years prior to 1971, because the actual worth is nothing.
"e" Currency: The Virtual Shape of Things to Come
After America quit the gold standard, the gates opened for every clever and unscrupulous person and company to manipulate currency to do anything they wanted. It's not a coincidence, for example, that the frenzy of corporate takeovers in the 1970s began shortly after America quit the gold standard. The 80s followed with "Greed is Good," the 90s with the tech bubble, and the 2000s with the derivative frenzy that led to the collapse of 2008.
There's a strong case to be made for returning American's currency into a metallic-based money. THE PLANET shall leave that for another column, except to say that the case for metal-backed money will become irrefutable after the dollar collapses.
It's easy to see where this all ends: With the end of money as we know it to be replaced by electronic "currency." The change is well on the way, as we see every time someone pays for gasoline or groceries by swiping a credit card. On a larger scale, the transformation has enabled the trading in commodities and currency via computers, which each night flips about $3 trillion worth of "stuff" electronically all over the globe. All this is being done in microseconds, 24/7, in enormous quantities (such a bundled mortgages or pouncing on the difference of 1/10th of a cent from one minute to the next between two different currencies). It's rather like the difference that technology has made in warfare. It's one thing to look a man in the eye and pull a trigger or plunge a dagger. It's another to sit at a computer console and launch a drone missile that will kill 48 civilians 8,000 miles away. The first is messy and gut wrenching. The second is clean, antiseptic, and done while sipping Starbucks mocha-chino.
This type of behavior allows people to forget what they are doing with money (or with killing), and it easily leads to massive debt, default, manipulation, and malfeasance. Human nature is simply not strong enough to resist the temptations offered by this game of computers and fiat electronic money.
Where's the Money? Where's the Trust?
Dollar debasement — the printing or more and more worthless money — has begun to erode the world's trust in the dollar as the globe's basic unit of currency. When Lehman Brothers imploded in 2008, the U.S. as well as the global financial system entered a new reality, like a reverse Wizard of Oz: The screen goes from Technicolor to black and white.
In point of fact, the U.S. dollar is no longer a trustworthy economic unit. The world's trust in the dollar recedes daily, and no amount of printing of greenbacks by the Feds will stem that erosion. The Chinese yuan, the primary unit of the renminbi (China's official currency), will likely knock off the dollar by 2020, winning the economic game of King of the Hill. What's backing the renminbi, you ask? Does it matter? So-called civilized, technological society will have to trust in something (it won't be God).
The Irony of Money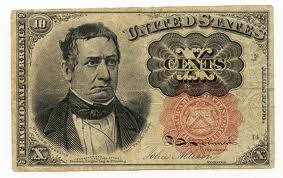 The irony of money lies in the fact that operates on a trust that has been misplaced. The U.S. claims that its dollars are worth something, but that is a lie. There is no precious commodity in a vault to back the countless dollars America churns out on its printing presses, using paper made just up the road in Dalton by Crane and Co. If anyone else does the same thing, they get hauled off for counterfeiting. When the government does it, they call it the actions of the Federal Reserve.
If, in this odd economic climate of 1%-99%, anyone has managed to save money for the future, they are doing better than most. The numbers suggest that the younger you are, the more precarious your financial future. The Baby Boomers, THE PLANET's generation, makes out OK, but those born after 1964 look to be in for a rough ride.
Here's a story first printed in the Wall Street Journal that addresses this huge problem. The implications of this problem dwarfs most other concerns, and they are more of a national security threat than Al Qaeda, Al Jazeera, and Al Lopez combined.
—————————–
 It could be worse: You could be under 40
First published March 15, 2013
By Matthew Heimer
The Great Recession and its aftermath have been a financial nightmare for millions of us, and there's no question that the economic debacle has put many baby boomers' retirements in jeopardy. But while you may be having a tough time, chances are your adult kids and your younger neighbors are looking at a much rougher road than you are. A new report published today by the Urban Institute shows just how badly people who belong to generations X and Y – basically, anybody born after 1964 – has been set back by the economic trends of the last decade-plus. And it also shows how the financial advantages of being older have insulated baby boomers, as a group, from some of the worst effects of the economic slowdown.
Shutterstock.com
Gen X and Gen Y may not be able to afford this.
The study, entitled "Lost Generations? Wealth Building among Young Americans," uses data from the Federal Reserve's Survey of Consumer Finances to study the net worth (assets minus debts) of households between 1983 and 2010. The researchers compared age groups over time, using inflation-adjusted dollars – for example, comparing people who were between 56 and 64 years old in 2010 to people who were in that same age range in 1983, and so on.
Every age group except those 74 and over was doing worse in 2010 than its counterparts were in 2007, before the market and housing crashes – no big surprise there. But the 2010-to-1983 comparison is far more dramatic. Average household wealth roughly doubled over that period, according to the study's authors. People aged 47 to 55 (younger boomers, essentially) were 76% wealthier on average than their precursors; those aged 56-64 (older boomers) were 120% wealthier. But people aged 38 to 46 were only 26% wealthier, and those aged 29 to 37 were 21% lesswealthy.
Part of the older generation's advantage is a matter of timing, as the study's authors go on to explain. Older homeowners who'd bought their property well before the housing bubble, for example, were less likely to lose some or all of their equity when their houses lost value. Just as important, middle-aged investors who'd had time to build up a substantial retirement nest egg – and were able to avoid the temptation to bail out of the markets at their worst – had more assets on hand to benefit from the rebound that started in 2009. And people who'd already retired were more likely to be relying on annuities, Social Security and other income streams whose value wasn't affected (or wasn't affected much) by the crash.
Of course, there are other factors hampering younger adults. The unemployment rate has been higher for 25-to-34 year olds than for boomers for most of the last five years.  Student debt, meanwhile, has become a huge obstacle to their efforts to save for the future: As MarketWatch has reported, over the past two decades the average college tuition has risen 20 times as fast as the average college grad's wages. And those trends are intimately connected to the phenomenon of "boomerang" kids — college-grads, working or not, who can't afford to live outside their parents' homes.
Gene Steuerle, the study's lead author, argues in an entry on his blog today that younger Americans have received less help than their elders in getting established financially (less government support for education, less likelihood of a work-based pension) while being left with bigger burdens, in the form of growing public and private debt. Maybe, he concludes, "it's time to think about investing in the young."
 —————————————————————————-
"In the slow float of differing light and deep, / No! There is nothing! In the whole and all, / Nothing that's quite your own. / Yet this is you." — Ezra Pound
"OPEN THE WINDOW, AUNT MILLIE."
LOVE TO ALL.