BY DAN VALENTI
The Ware Report, 337 pages detailing massive corruption in the State Probation Department (SPD), confirms what has been one of the biggest jokes in the state and here in Berkshire County. Who, for example, is shocked to hear of a "corrupt" and "rigged" hiring system? Who is stunned to hear of "pervasive fraud" being the normal order of business?
Who's surprised to hear that a huge number of  probation workers got jobs after giving money to political campaigns of lawmakers and that they were put to the top of the hiring list over people much more qualified wither for that reason of they were related to a politician? Who's calling Ripley's after reading legislators kept boosting the SPD budget at a much higher rate than other state departments?
Any comment, Cliff Nilan? We didn't think so. Nilan has refused all comment from this reporter, even when we asked him face to face and by other means. For those of you who have undergone voluntary brainwashing in order to forget all you might know about how this Pillar of the Community handles business, especially when it involves his convicted criminal of a best friend, we inform you that Nilan is the head of the Berkshire County Probation Department. This is rather like being the head Lehman Brothers shortly before the economic shit hit the fan.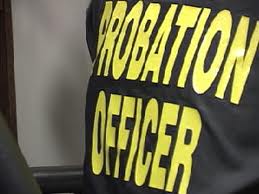 Attorney Paul Ware, who headed the probe for the Supreme Judicial Court, wrote that "A rigged process was in place by which [Probation Commission John] O'Brien saw to the hiring of politically anointed candidates[,] and in return legislators saw to it that Probation's budget increased at a steady rate."
The Supreme Judicial Court recommended that O'Brien and several of his top assistants be fired. THE PLANET would recommend that the ax also include anyone who got their job by fraudulent means.
The Ware probe turned up "sponsor lists" containing names of those people anointed for jobs by politicians. The lists, the report said, were kept by one of former House Speaker and convicted felon Tom Finneran's aides. Finneran had no comment. The report said another ex-speaker, Sal DiMasi, and Senate President Bob Travaglini supplied names to the list with input from others. DiMasi is awaiting trial on federal corruption charges. Feds claim he accepted $57,000 in bribes.
Berkshire County Probation Department: Where's the Stink?
THE PLANET's quick read of the report didn't turn up mention of a stink emanating from the Berkshire County Probation system. No surprise there, since local purview wasn't the point of the Ware probe.
Want a laugh? The State Probation Department, just found profoundly and thoroughly corrupt by Ware, looked into cob-cooking in the local system. Do you think this dishonest department, the SPD, would be capable of an honest probe of one of its own? Would it be capable of honestly looking into whatever moral corruption, if any, stems from Nilan's office?
The SPD slapped Nilan's wrist for allowing his buddy Angelo Stracuzzi to skip the hassle of reporting to probation, the way every other common criminal has to do when so ordered. Probation was a condition of the deal Stracuzzi reached with York County, Maine, court officials after prosecutors there dropped Biddeford Police Department charges accusing Stracuzzi of two counts of patronizing the prostitution of a minor. Police charged him with two counts in cases involving 13 and 15-year-old boys in incidents they say occurred in late July 2005 on consecutive days.
Prosecutors dropped one charge of assault. Stracuzzi pleaded guilty to another assault charge and received suspended jail sentence, a year of probation switched from Maine to Pittsfield, and ordered to undergo psychological counseling. No evidence has turned up that shows Stracuzzi fulfilled the court-ordered counseling.
Nilan, by miraculous coincidence, not only was head of probation but also a senior board member at Greylock Federal Credit Union, where Stracuzzi was CEO.  Greylock's executive board, with a straight face, claimed that in the intervening five years from its CEO's bust in July 2005 until they gave Stracuzzi and Nilan the heave-ho, it knew nothing — a Sgt. Schultz "NAHH-THING" — of their CEO's criminal past. … even though Nilan was a member of that board and Stracuzzi ran the whole shebang.
You had to feel for John Bissell, Greylock VP of marketing and their spokesman during the PR crisis. Just when he thought he had gotten out of the woods without the Mike DiCenzo SNAFU getting much attention, this happened. Oh well, that's why guys like Bissell get the big bucks.
The third rail question, only at best tangentially related to the hiring fraud in Probation, that no one wants to touch is this: What, if anything, was going for years and maybe decades that involved Nilan, Stracuzzi, and other "Community Pillars?"
Why does the phrase "gay Mafia" keep popping up in discussions with community politicians, business leaders, and ordinary citizens? We don't know. Maybe it refers to a bunch of underworld characters who are perpetually happy. We have no hard evidence to suggest otherwise. But gosh, if it doesn't mean "happy" people, what could it mean? THE PLANET hasn't a clue.
We are pleased that anyone, criminal or otherwise, can be gay as in happy. We love being gay as in happy. We love gay people, as in homosexual, who are consenting adults, of legal age. We have dear friends of that description.  We shall stop there.
THE PLANET makes no allegations. We put words to what every decent person knows in Pittsfield: Something ain't what it seems.