BY DAN VALENTI
The political fallout from Jimmy Ruberto's decision not to run for mayor in 2011 won't be felt until later this year, in May, when nomination papers become available. These papers are as every bit mind altering as substance within the papers used to roll and smoke mother nature.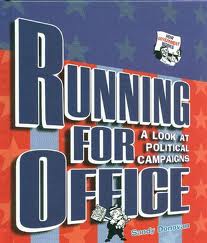 The euphoria produces in some a case of political munchies characterized by desire for office but not an appetite. In short, it will bring out the nut jobs, the wannabes, the fringes, and those who want to get their name in news coverage for reasons other than knocking off a liquor store. With the incumbent having voluntarily donned the Lame Duck costume, the marginal, the light weights, and the rest with no shot of winning will have added reason to take out nomination papers — as if they, and We the Electorate, needed it.
Poppapalooza Primary
The result will be another poppapalooza primary, with too many "candidates" and not enough time. Two winnas and lots of loozas. The Planet predicts at least 10 candidates on the ballot in September. That was the number who ran the last time an incumbent mayor (Gerry Doyle) decided to pull out (2001). Voters whittled the 10-pack that year to Sara Hathaway and Jimmy Ruberto. Before that happened, we heard about the possibility of creating jobs in Pittsfield by manufacturing flying cars.
Don't be fooled by imposters. Two things, and two things only, will mark a serious candidate: (1) money and (2) organization.
(1) is by the most important indicator. Ruberto has set the standard for election spending in one losing bid and four winning ones, shelling out between $60,000 and $100,000.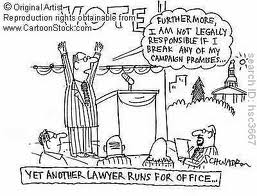 It won't take nearly that much for the right candidate but we would think more than $10 grand. The Planet sets that as the bar for admission into the circle of "serious" candidates. Hopefuls should be willing either to put up that much as ante to get in the game or be able to raise that much for the sake of legitimacy.
Cry to us about how politics shouldn't be money. We don't care, because that's how it is. You want to win? Then pony up.
————————————————–
'Education Mayor' Eluded Ruberto
Ruberto will leave office having failed to secure what was to him an important measure of his tenure. He wanted to be known as the Education Mayor. He wanted to leave behind a superschool in place of the PHS-Taconic bicampus situation we have today. That won't happen.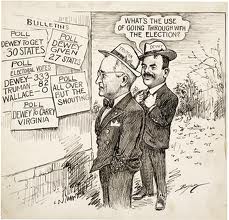 Ruberto said and did all the "right" things for a politician to be perceived as pro-education. In Massachusetts, it means a politician who was afraid to get tough with the schools. The politician's answer, as we've seen from Gov. Patrick's proposed $140 million increase in state educational spending, is to throw money at the schools and use that as their commitment to the schools. The problem with state public schools, including Pittsfield's, isn't lack of money. The Pittsfield schools eat up more than half of a $120 million budget. Taxpayers have precious little to show for footing the bill.
The irony is that schools could be improved vastly by reform that costs little in money but much in determination and political will. For example, it doesn't cost $$ to address the out-of-control students who are now, sadly, the norm, particularly in middle school. Adults — administrators, teachers, public offcials, parents, and citizens — need to stop being "friends" with the kids, worry less about such bullspit as the kids' "self esteem," and give them the structure and discipline they need and secretly crave.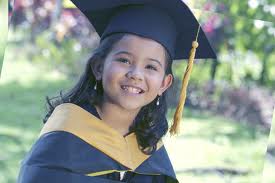 The Planet will not bore you with the long grey line of horror stories of Pittsfield students gone wild, ruining their own educations, setting a bad example for gullible peers, and preventing good students from learning. Suffice it to say that three simple actions could begin to reverse the trend:
* School Uniforms: Forget a dress code. The school department has a dress code and ignores it. Bring in uniforms and behavior improves, performance increases, and bullying on the basis of clothes disappears.
* Opt out of MCAS, a failed experiment, and exert local control over curriculum to emphasize learning in math, reading, writing, memorization, thinking, science, history, geography, and ethics/morality. Above all, set the bar high. Make students rise to meet it.
* Institute a new policy on cell phones. Restrict cell phone use completely to all but high schoolers. For middle school and below, a cell phone would now be a banned item. Oh yes, restrict all unexcused off-campus sojourns — lunch or otherwise — during class hours.
Each of these three reforms could be done with little or no money. The Planet calls on Mayor Ruberto, now that he is lame duck and needs not accumulate political capital, to get tough this year with the schools. We have half as many students and twice as many teachers as years ago. The ranks of teachers and staff can be thinned with no loss of learning — if adults regain control. As we said, it doesn't cost much money, but it takes a ton of political will.
——————————————
PCBs on the Proposed DPW Site?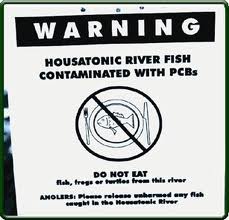 There's a likely problem with the city wanting to move the DPW to the proposed site on outer East Street. That problem is PCBs. During the time that dumping PCBs was legal, General Electric dumped all over the city. Does that include the site at 1644 East St.?
Old timers who worked for GE at its Power Transformer Division tell The Planet they know the company dumped PCBs into the soil and wetlands there. One, a truck driver, said he personally dumped the material at that site. This raises the serious question of liability. Will taxpayers be on the hook for a massive cleanup on what may be polluted property?
As it is, the site's acquisition would cost plenty. The site is 11 acres and the present building would require millions in updgrades. Is this the best the city can do in trying to get a new site for DPW? Don't answer until you read The Planet's story tomorrow on this, including some bombshell information.
Thissa and Thatta
Apropos to nothing, it's interesting that:
— Since the government took over Fannie Mae and Freddie Mac, taxpayers have spent more than $160 million defending their former top executives in fraud lawsuits. —The New York Times
— Americans lead the world in restaurant spending. About 44 percent of food dollars are spent outside the home. —AP
— Nearly 1 in 5 women say that they use indoor tanning facilities, yet only 13 percent of women say that people should avoid tanning salons when considering ways to prevent skin cancer. —University of Minnesota School of Public Health
— The New York Jets lost to the Pittsburgh Steelers because they couldn't punch it in from the two yard line with a first down. A first down run got a yard, then, inexplicably, they tried to throw on 2nd and 3rd down. Both fell incomplete. With 4th and 1, they gave the ball to LaD Tomlinson. They brought Tomlinson in precisely to get that yard. The Steelers stuffed him. The goal line failure spelled another agonizing defeat. With it, the Jets become the only team in history to go winless in four tries at the Conference Championship Game. Rex Ryan also becomes a coach who has lost the last three, consecutively. Rex: Stick foot in mouth.
————————————-