By DAN VALENTI
PLANET VALENTI News and Commentary
(FORTRESS OF SOLITUDE, WEDNESDAY, MAY 30, 2012) — To clarify our commentary on yesterday's PLANET regarding the fire department's bus trip to NYC, by no means do we indict anyone or cast aspersions on anyone in that heroic line of work. We add that the men in the department know each other better than anyone. Only they can judge their actions, whether honorable or dishonorable.
We have merely served as a conduit for a few good Jakes who, according to what they said, we embarrassed by a few of their colleagues on the "911" bus trip to and from NYC. The official response, from the union head and a PFD lieutenant, made claims contrary to what these Jakes are saying. Using reason and logic, we can see no motive why members of the department would accuse their fellows of unruly behavior unless such behavior went over the line.
Men and boys engaging in hijinx and horseplay is nothing new and to be expected. Going over the line by getting out of line is unacceptable, especially if it occurs by uniformed personnel representing the city out of town at a solemn occasion.
The Boys on the Bus
Like all patriarchal heirarchies that employ a chain-of-command governance, the Pittsfield Fire Department — as do the Army, the Catholic priesthood, and a baseball team — employs a ranking based on many factors. Pecking order aside, though, it boils down to this: Who are the "go to" guys and who are the slackers? Who busts his rear for the organization and who goldbricks? Who do you want covering your backside and who don't you want going into the burning building with you? Who represents the organization with class and who disrespects the uniform?
Twenty-five fire fighters went down on the bus to NYC, only a small and likely misrepresentative fraction of the force. Almost 70% of the force chose not to take the trip. Moreover, not all of those who went were pleased with the behavior on the bus.
What happened in NYC, in their time away from the 911 Memorial? What followed on the rowdy bus ride home?
THE PLANET doesn't have the time, the resources, or the interest in probing this further. We don't know definitively which version of that bus trip can be counted on as the most reliable. We wonder, though, that if there's even a possibility  his men might have acted in a less than exemplary fashion while in their dress uniforms, no less, would Acting Fire Chief Bob Czerwinski want to find out the answer?
We can't imagine a self-respecting department head who is in it for the right reasons not wanting to investigate. If the chief does not investigate the bus trip, a reasonable person can only assume that Czerwinski condones behavior that, if it occurred in front of civilian witnesses, would be grounds for dismissal.
Czerwinski: Shrinking Away from His Responsibility … Is This 'Leadership?'
If that is the case, Czerwinski makes a good case for his own replacement, since he would not be fit to run the department. When THE PLANET had an inside source reporting on developments taking place during secret negotiations between the city of Pittsfield and the fire fighters union, we received an upbraiding letter from union head Tim Bartini and Czerwinski.
We found it odd that the union head and the chief would share signatory duties in a letter of umbrage, but both made the point that if we ever needed official comment, only get in touch. Bartini, we can say, has lived up to that. He has answered every call we've made and even volunteered information when not requested, as he has done in this case. We respect that. Czerwinski, on the other hand, made the bold claim about manning up in commentary, only to disregard our requests.
He's the chief, but he doesn't want the responsibility of leadership. He's the spokesman, but he doesn't want to be quoted. He's the figurehead, but he doesn't want to be seen. Czerwinski acts like a man who has risen to his level of incompetence, a classic Peter Principle "leader."
THE PLANET shares this information because we love the fire department. We have a number of personnel there who have taken our courses at the college. We have found them to be solid people. We side with the majority of men who do not like being represented by those who only give less-than-stellar performance that may border on the reprehensible.
This is not 1958. You don't harass women by yelling out explicit references to their frontal anatomy.
—————————————————————-
TWO LETTERS TO THE EDITOR ADDRESS 'STENCH' IN PITTSFIELD PUBLIC SCHOOLS
THE PLANET received a couple Letters to the Editor regarding the Pittsfield School Department and School Committee. These letters were penned by two authors who are connected deep inside the PSD and who express dire concerns over department management. We have protected their identities to save their jobs. We commend our writers for their commitment to driving improvement in the public schools. Again, as always, letters published on THE PLANET do not necessarily reflect the editorial views of this website:
'Why Was Christine Canning Wilson Not Given a Chance?'
"Christine Canning Wilson would have been worth a close look for sure by the PPS. The school committee made it a priority to keep her application for the superintendent's job a well-kept secret. They wanted to hide how qualified she was. Why? The party line when Ms. Wilson applied for the Superintendent's job was that her FAX missed the deadline, yet they blatantly accepted a clearly late application from someone else, who turned out to be a GOB.  There was a Boring Broadsheet article around Dec. 9, 2009 reporting the Canning-McNally lawsuit. It has since been taken down. What a coincidence. Looking at her Christine's resume, which was posted online, it blows my mind that she never even got a second look? The FIX/NIX is in." — Must Run
Thank you, Must Run. Here's another letter on the same topic:
Mucky-Mucks are 'Getting Angry and Uncomfortable'
Why has the state Department of Education sent Peter(?) Bianchi and Kim Roberts-Morandi, to monitoring positions within the Pittsfield Public Schools? Why has their presence been kept so much a secret? What are Bianchi and Roberts-Morandi doing there? Kim has been in place since Sept. 20, 2010. Not sure of Bianchi's starting date.
Their job? Ostensibly, it's to "assist principals and teachers in schools" that have been and still are failing and not making the grade. Such appointments are not unusual in and of themselves. However, everyone in the PPS, from top to bottom, knows Kim and Mr. Bianchi both work for the DOE. They do not have to answer to the top mucky-mucks in the PPS, which has made the mucky mucks angry and uncomfortable. 
It is believed in the trenches that the two state employees are on hand to muck out "the Mercer Barn" [EDITOR'S NOTE: This is the writer's reference to the Pittsfield School Department HQ in the old Mercer School building on First and Orchard streets]. This Mr. Bianchi is married to the ex-principal of Williams Elementary School. She was fired last year, on what grounds we do not know, but she feels she was very much disrespected and humiliated by Jake [Supt. Howard "Jake" Eberwein III] in public and private on many levels. Something smells here. The dirty smear campaign conducted by the Administration against this woman is sickeningly compounded by the tragic death of her teenage son a little more than a year before.
You only get promoted in the Pittsfield schools of you are a GOB or a GOB puppet. Successful administrators in PPS are mediocre staff who don't question anything and are "yes" people without a brain. They stay in mid-level positions a long, long time with a lot of slacking off.
Getting fired is a luxury saved for those who dare to start sniffing around to find the source of the stench that every good employee of the department knows is there but is afraid to speak out.
Many in the know believe Kim and Mr. B have been key to the state's slowly untangling and narrowing in on the multiple stenches coming from the Pittsfield schools that have been, as far as the DOE is concerned, been going on for too long a time. As for the superintendent search, it is possible that the School Committee doesn't see that it's tying its own noose. I don't know, but in my opinion, it is only a matter of time before the state DOE will discover a mass grave site in Mercer. — BWF
We thank our letter writers. In between the lines of both these letters is the sense that the Pittsfield School Department is rife with tension, division, and mismanagement. Our sense is that there are a lot of good, talented, caring staffers who resent the culture of silence that has descended over the department. We hear of threats against anyone found leaking information, and worse.
The impression one receives is this: Certain members of the School Department (this includes administrators, teachers, staffers, and school committee members) fear the wheels will come off the speeding bus prior to budget approval. We ask a question: Is the plan to get the budget funded at all costs before the situation blows sky-high and taxpayers force politicians to come to their fiscal senses?
THE PLANET invites letters on any topic.
——————————————————–
PITTSFIELD SCHOOLS' PERFORMANCE MEDIOCRE AT BEST. IS THAT WORTH $90 MILLION? THAT'S A GREAT QUESTION COME BUDGET TIME
According to the watchdog website www.schooldigger.com, overall the Pittsfield Public Schools rank 238 of 332 districts in the state, even though per capita spending for its 6,072 students ranks near the top. The ranking means that despite record spending ($14,822.13 per pupil in 2011-2011), Pittsfield schools trail 71% of all districts in the state.
At the high school level, it gets worse. Pittsfield High School ranks 295 out of 354 high schools in the state, which means that PHS trails 84% of Bay State high schools.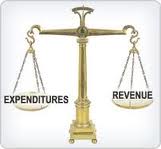 These  figures should come to mind  prior to the school department budget appearing before taxpayers via their Profiles in Courage on the City Council and the School Committee. Mayor Dan Bianchi needs to lead by example. Here's a good place to start: Order a 10% cut across the board in the bottom line budget and make that work. It can, you know.
Leave it to the teachers' union and the administration how to work with the new numbers: Either negotiate terms that are 10% more favorable to taxpayers or begin cutting jobs. In other words, treat it like any other $90 million business that's losing almost $4 million a year to the competition (though school choice) and that's producing an inferior product.
——————————————————————————-
THE FEATHERS OF THE WILLOW HAVE YET TO TURN YELLOW, WHILE ABOVE THE SWELLING STREAM, WE ARE LOVING OUR LIFE WITH THE DIVINE, AND OUR 'DREAM WITHIN A DREAM'
"OPEN THE WINDOW, AUNT MILLIE"
LOVE TO ALL.