By DAN VALENTI
PLANET VALENTI News and Commentary
(FORTRESS OF SOLITUDE, FRIDAY, MARCH 8, 2013) — As an attachment to his invitation to the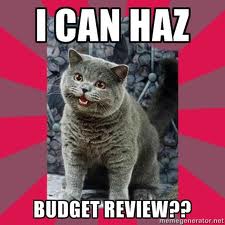 Pittsfield School Department to join a late-February budget review by the city council's finance subcommittee of the FY13 spending plan, subcommittee member Barry Clairmont sent seven "questions" to the school department administration.
Each of the questions references a specific line item of the FY13 school department budget. They are published here for the first time:
Clairmont's Questions for the Schools on the Latter's Budget
[Clairmont writing; the underlines were put in by THE PLANET for emphasis] Questions on School budget:
The following questions are based on looking at November and December spending rates, averaging them and multiplying them by 6 for the remaining half of the year.  Then I subtracted that amount from the amount remaining available budget to develop these observations.  Please explain if there are errors in my methodology or observations.
 1)  Line 62014 – Teachers:  If appears that we may come in around $4.65 million under budget
2)  Line 62018 – Voc'l & OE Teachers: It appears we come in $250,000 under budget
3)  Line62013 – Guidance Counselors:  It appears we may come in $215,000 under budget
4)  Line 62159 – Juvenile Resource Center:  It appears we come in $140,000 under budget
5)  Line 63047 – Bus Drivers:  It appears we may come in $200,000 under budget
6)  Line 64115 – Fuel:  Please explain why we have only spent $24,000 of a $1,240,635 budget
7)  Line 64116 – Electricity:  It appears we may come in $348,000 under budget
—– 00 —–
A Million Here, A Million There …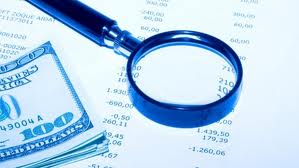 THE PLANET took Clairmont's calculations and we determine that there is, as of this moment, a $935,000 surplus in the school department spending plan, not counting the fuel notation in Line 6. That could easily push the total above the $1 million mark.
 You can see now why Clairmont, an accountant by profession, would want the school department to attend the finance subcommittee's Feb. 27 meeting. It would provide a "one-stop-shopping" review of city side and school side budgets. If Clairmont's assessments are correct, it means the school's should be sending back $1 million to taxpayers. That should get everyone's attention.You'll recall in years past the school department sending back next to nothing. It is becoming more clear to the sharp, observant, and accountable eye that in these previous years, the school department has been somehow hiding surplus money. The question is "How?" Last year, a big deal was made when the schools returned $190,000 to the city coffers. Why all of a sudden? What changed between last year and the years previous? Did Jake Eberwein III get overcome by his conscience? Did the school department administration suddenly develop honesty and concern for Mary Jane and Joe Kapanski? We doubt it, although in a city still functioning without e-mail addresses on its website (this is 2013, after all), nothing would surprise us? Did Mayor Dan Bianchi win one for taxpayers? If so, the mayor deserves the credit and should remind us of this during campaign season.
Marquee Event: March 13, School Committee Meeting; Get Your Tickets Now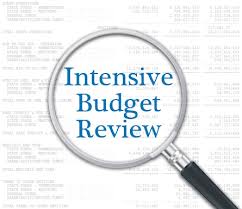 All of this sets up the March 13 school committee meeting as one of the "can't misses" of the year. That's the date when the council's finance subcommittee, having graciously accepted interim Supt. Dr. Gordon Noseworthy's reverse invitation, will appear during the school department budget review. We wonder if the matter of $1 million surplus will be raised, and what, if any, excuses school side will dream up for our Right Honorable Good Friends from the council.

Letters Sent, Notes Exchanged
On Feb. 22, Clairmont sent his seven questions to Dr. Noseworthy, with a cc: to school department budget queen Kris Behnke:
—– 00 —–
From: Clairmont, Barry
Sent: Friday, February 22, 2013 6:52 AM
To: gnoseworthy@pittsfield.net; Behnke, Kristen
Subject: Questions I have on school budget
Good morning,
Attached is a word document containing my questions concerning the
School Department's budget.  I will review these item at the City
Council Committee on Finance at our meeting on Wednesday February 27,
2013.
I would appreciate it if you could provide me responses to my
observations, as I do not want to accidentially misrepresent the status
of the School Department budget.
Thank you in advance for taking the time to assist me in this process.
Barry Clairmont
Councilor At-Large
[THE SEVEN ITEMS ARE ATTACHED]
As we pointed out yesterday, Noseworthy decides not to accept Clairmont's invitation. Instead, he turns tables and sends a reverse invitation to the councilor. Note in his e-mail that Noseworthy never acknowledges Clairmont's invitation. In agency parlance, that is known as "credible deniability." Frankly, we find it incredible that a superintendent would act in such a clandestine manner, interim or otherwise.
—– 00 —–
From: Gordon Noseworthy [gnoseworthy@pittsfield.net]
Sent: Wednesday, February 27, 2013 10:34 AM
To: Clairmont, Barry
Cc: ALFRED E.; Behnke, Kristen
Subject: Re: Questions I have on school budget
Hi Barry,
I do hope you vote to accept the invitation of the School Committee to
attend the March 13th meeting.  In that venue Ms. Behnke could respond
to your questions after which you could review the accurate information
with your committee.
Thanks,
Gordon
—– 00 —–
As we head into the weekend, here is the question THE PLANET would like to leave everyone in light of our two-part series.
* How trustworthy can the budgetary process of the Pittsfield School Department be?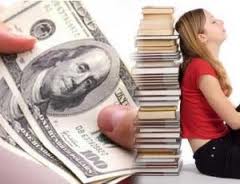 This is an "umbrella question," which actually has many parts, but basically, as we see it, the questions truly boils down to trust. At stake is the allotment of money for a department that each year does nothing but ask for more more more. It does so in "the name of The Children." It does so only after creating an atmosphere of fear and suspicion, making crazy claims against anyone who dares do what Clairmont has done and what Terry Kinnas has done, which is to ask intelligent questions of a $90 million departmental process that has largely been without accountability.
THE PLANET invites your views on this key issue. Keep in mind that before too long, Mayor Bianchi as well as the School Department will be submitting their financing requests for FY14. As never before, you as citizens must pay close attention to what they ask for and how they ask.
In this age of recession and sequestering, it has finally become time to put hard questions to each and every dollar that the wasteful schools have eaten up on "your behalf."
With friends like that …
We look forward to your input. Have a great weekend, everybody.
——————————————————————————
"The memory throws up high and dry / A crowd of twisted things; / A twisted branch upon the beach / Eaten smooth, and polished / As if the world gave up / The secret of its skeleton, / Stiff and white. / A broken spring in a factory yard, / Rust that clings to the form that the strength has left / Hard and curled and ready to snap." — T.S. Eliot, "Rhapsody on a Windy Night."
"OPEN THE WINDOW, AUNT MILLIE."
LOVE TO ALL.