By DAN VALENTI
PLANET VALENTI News and Commentary
(FORTRESS OF SOLITUDE, TUESDAY, JULY 22, 2014) — THE PLANET had a couple commentators bring up the question of the total indebtedness in the city of Pittsfield. How much is the city in the hole? It's a query with an answer startling enough to sober up Foster Brooks.
Debt is simple to understand. It occurs when a person, business, or other enterprise spends more money than it makes. How does one spend money one doesn't have? Borrow it from someone else at interest. At this point THE PLANET is tempted to comment on the immorality of usury. We have long held in contempt the practice of money as a commodity for making additional money, since money is an abstract and symbolic construct meant to be a unit of exchange in the free-will barter and trade among people. We shall resist the temptation, however, to get back to the question of the city's indebtedness.
——– 000 ——–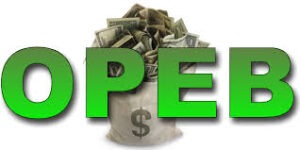 Going into FY2015, Pittsfield had an official indebtedness of $72,608,148. This outstanding obligation totals an unhealthy 52% of the city's total budget. Worse still is the city's debt-to-income (DTI) ratio. In the Dreaded Private Sector, lenders' red flags go up when a prospective borrower's DTI goes past 28%. Lenders who make loans eligible for sale to Fannie Mae or Freddie Mac hit the "reject" button when the DTI goes over 40%. In Mae, Ellie Mae's average home borrower "had a back-end [DTI] ratio of 34%"  (LA Times 7/20/14). For FY'15, Pittsfield anticipates raising $73,542,981.41 in taxes, a killer $3,193,980.45 increase. This leaves the city's DTI for taxes at a lethal 98.7%.
That is not a typo. Based on The Empty Suit's approved FY15 budget, Pittsfield has a DTI of 98.7%.
It's sadly funny how numbers like these never come up during the budget cycle, either when it is proposed or when it is "debated" (so-called) and approved.
But wait! Bianchi's disastrous financial product gets worse.
——– 000 ——–
Credit Bianchi: City's $72.6 Million Debt is Just the Beginning of a Financial Mess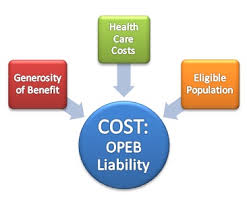 The $72.6 million indebtedness represents but a small portion of the total obligations borne by the city. At this point, as if we had to remind you, when we say "borne by the city," THE PLANET means "borne by taxpayers." Pity the poor Pittsfield taxpayer, who alone must carry the heavy loads piled on their backs by politicians who can't say "no" to the Special Interests.
The largest portion of taxpayer indebtedness goes to Other Post-Employment Benefits (OPEB). THE PLANET has for several years been trying to educate citizens about the ticking time bomb of OPEB, because once Mary Jane and Joe Kapanski have a working grasp of this situation, they will instantly realize the necessity of throwing out of office all Status Quo politicians and putting in their place those who are smart enough to grasp the problem and resolute enough to fix it, politics be damned.
Thus, when we refer to the salaries of municipal employees, THE PLANET also includes the phrase "plus bennies." For example, we say that the mayor makes "87,500 a year-plus bennies." We do this because government on all levels compensates workers "in a variety of forms" (Department of Labor).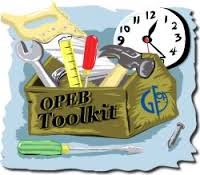 "In addition to a salary, many employees earn benefits over their years of service that will not be received until after their employment with the government ends. The most common type of these post-employment benefits is a pension. Post-employment benefits other than pensions generally take the form of health insurance and dental, vision, prescription, or other healthcare benefits provided to eligible retirees, including in some cases their beneficiaries. They may also include some type of life insurance. As a group, these are referred to as Other Post-employment Benefits, or OPEB" (source: mma.org).
OPEBs include all of the benefits and perks politicians granted public employee unions over the years when citizens weren't paying attention. The "Other" in OPEB refers to all the benefits not counting pensions. The cost of pensions for public employees occurs as a separate indebtedness, as if The Kapanskis needed additional woe and headache.
As of 2011, according to the Massachusetts Taxpayers Association, the city of Pittsfield had an OPEB obligation of more than $334 million. The MTA, in its Bulletin of Oct. 10, 2013, writes:
Retiree Health Care: Overwhelming Liabilities
Even more staggering than pensions, the state and municipalities face enormous unfunded liabilities for retiree health care benefits. Without changes to benefits, the state and municipalities will need to set aside the extraordinary sum of $46 billion just to meet the costs of the benefits already owed to current employees and retirees.
The problem is most severe for municipalities. Retiree health care liabilities are overwhelmingly unaffordable for nearly all communities—statewide, unfunded municipal retiree health care liabilities are twice that of their unfunded pension liabilities—because the benefits are exceedingly generous. For example, most current employees are eligible to retire as early as age 55 and need just 10 years of service to qualify for full benefits that include a health care premium contribution of 80 percent from the state or 50 percent or greater from nearly all municipalities.
This is Pittsfield's present situation, thanks to the mayor. These are eerily similar to the causative factors that sank Detroit, whose bankruptcy nears the trial stage after about a year of wrangling among the various stakeholders. Not the least of these is the public service employee unions, whose greed preyed upon the politicians' lack of backbone to create the present Motown mess.
The saving aspect of bankruptcy is that is wiped out all pre-existing city contracts. Detroit's receivership took advantage of the situation to impose necessary cost-saving measures, for example, canceling health insurance payments for city employees.
Unless the 2015 city election radically changes Pittsfield fiscal course, it may as well re-christen itself "Detroit East" of "Massachusetts' Motown."
———————————————————————————–
"Last night I went to sleep in Dee-triot city." — Country Western song.
"OPEN THE WINDOW, AUNT MILLIE."
LOVE TO ALL.