By DAN VALENTI
PLANET VALENTI News and Commentary
(FORTRESS OF SOLITUDE, WEDNESDAY, AUG. 13, 2014) — Early Monday morning, THE PLANET heard from a source that suspended Pittsfield veteran's agent Rosanne Frieri had been fired. The report turned out to be inaccurate — by five days. The hearing scheduled for Friday, 10:30 a.m., at city hall will end in Frieri's firing. The hearing will be a termination hearing — a workplace execution.
Pittsfield's "illustrious" mayor has turned a personnel issue into what could become an open-ended legal mess that could cost the city  dearly.
Was Frieri Set Up to be Fired?
Speaking on condition of anonymity, well-placed sources, including one claiming knowledge of the legal aspects of the case, say the city has made up its mind to fire Frieri in advance. On Friday, they say, the city will follow through with a plan that has been in the works for "some time."
City hall sources say the firing was decided long before either Frieri's suspension or her imminent firing. If this is true, it would suggest another Done Deal and another egregious violation of due process and personal civil liberties.
THE PLANET has requested comment from the mayor and city personnel director John DeAngelo. As of press time, they had not gotten back to us. Yeah, we're shocked, too. You don't think they would duck us on a story like this, do you?
No Documentation, Frieri Says; Liability, HR Pros Offer
Frieri has told THE PLANET the city presented with her no documentation of its actions when DeAngelo, at the mayor's order, went to her office last Friday and suspended her without pay. Frieri also said the city presented her with no paperwork regarding the suspension. Both the mayor and DeAngelo have not returned our previous calls on these points.
HR professionals contacted by THE PLANET say the actions of the mayor and DeAngelo "could leave itself wide open" for legal action.
A source we shall call HR1 is personnel manager for one of county's largest employers. HR1 says suspension without pay is meant to be a "progressive disciplinary measure." It is generally considered an employer's penultimate means of discipline prior to termination, HR1 says, a "remedy of last resort." HR1 says "suspension without pay is not to be used lightly," and when an employer decides to go that route, "it should document everything."
One key question will be: Has there been a series of previous and progressive disciplinary actions leading up to Frieri's suspension? For example, was she previously written up, docked a day's pay, or demoted prior to Friday? Was she given a chance to rectify any problematic behavior? What does her personnel file show?
"I'd have to see the files," HR1 said, "but I sure wouldn't want to be the [personnel manager] in a situation like that."
'City Could be Legally Exposed'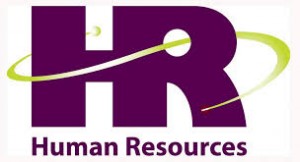 Another source, HR2, works in personnel for one of the city's leading private-sector employers. HR2 agrees with HR1, saying the city will be in a "much better position" if it has documented prior disciplinary actions against Frieri before handing her suspension without pay. Without such a paper trail, the city could be legally exposed, particularly if the record shows no progressive actions against Frieri and her previous job performance has been satisfactory.
HR2 makes an interesting distinction on the question of job performance: In this case, "performance" will be a narrow, legal consideration and not dependent on the perceptions of the veterans in the community. "Performance" will be defined strictly on how Frieri measured up to her job expectations as outlined by her superiors (the mayor) and the city personnel handbook.
"If they fire her on Friday," HR2 said, "with no previous documentation in Frieri's personnel file, it would definitely be a cause for concern. I would not want to be in the city's shoes."
In addition to the city's general exposure, HR2 said — adding the caveat of not having seen the actual files — Bianchi, DeAngelo, and possibly the city solicitor could be personally liable to legal action on Frieri's part. Again, we have repeatedly solicited comments from the mayor and personnel director to get their side, but they have not responded.
'A Legal Can of Worms'
Our sources say that if the city has no documentation for the suspension without pay, firing Frieri on Friday could "open a legal can of worms." They add that verbally suspending without pay, as Frieri says the city did to her on Friday, would be unusual and highly problematic.
As for "just cause," HR1 and 2 suggest that suspension without pay is usually reserved for obvious cases of "severe" employee malfeasance. Examples include theft, threatening or unsafe behavior at work, or blatant violation of company policy  such as sexual harassment, drug use, and lawbreaking.
"This provision [suspension without pay] refers to serious misconduct, not performance or attendance issues," according to the website hr.org.
THE PLANET points out that when three city DPU workers were suspended over allegations of theft, the suspensions were with pay — even though the city said it had evidence on surveillance video. Moreover, you will recall the hiring and dismissal of William Monterosso as executive director of Berkshire Works. He, too, was suspended with pay.
Thus, why without pay in Frieri's case?
What Does The Book Say?
Another factor is the city's employee handbook. Are the city's reasons for the suspension (and the soon-to-be firing) clearly explained as prohibited in its personnel handbook? For an employee to be suspended, the employee have sufficient education and knowledge beforehand that the offending behavior was not allowed according to company policy.
HR.org says: "If you believe that the unpaid suspension was actually a form of discrimination, rather than discipline for misconduct, if may be advisable to consult with an experienced Labor and Employment attorney to determine your rights."
Another key factor is Frieri's status as an exempt employee. Suspending exempt employees without pay is far trickier than non-exempt. The website findlaw.com says "an employer may not make improper deductions from the salary of an exempt employee." An unsupportable suspension without pay would be such a deduction.
——– 000 ——–
Were the deductions in Frieri's salary for a week "improper?" Is this just another in a growing line of cases pointing to gross professional incompetence in the corner office? We shall see. The city will have its chance to make the case. If the case files can justify the actions of the mayor and DeAngelo, there should be no problem. If not — "Woah, Nellie!" as Keith Jackson would exclaim.
One thing is certain: Frieri is not going to go quietly into the night.
———————————————————————————————-
"I got a woman, way over town, that's good to me." — the genius of Ray Charles.
"OPEN THE WINDOW, AUNT MILLIE."
LOVE TO ALL.