BY DAN VALENTI
PLANET VALENTI NEWS AND COMMENTARY
(FORTRESS OF SOLITUDE, MONDAY DEC. 30, 2019) — THE PLANET closes the year by announcing the winner of our annual Orbit Award. There were many contenders and a few pretenders. After long and drafty deliberation, THE PLANET's Committee of the Whole and Hole has chosen POLICE REPORT.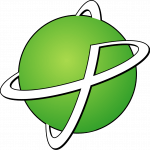 Throughout the year, POLICE REPORT kept our readership supplied with the latest inside information on many relevant topics of concern to the body public.
These reports kept the discussion moving and the debate more open and honest than they would otherwise have been.
It was clear from the reports that PR enjoys an inside view, so "inside" that it became a side game with many readers to try and guess his identity. The point is, he (or she) used their perspective to help Mary Jane and Joe Kapanski obtain a mite clear view of what is going on in government, in their name. Please join us in congratulating POLICE REPORT.
With that and with another year's close, we welcome any and all to comment on the topics of your choice. THE PLANET is proud to (a) bring you the information about your government that you can't get anywhere else and (b) to provide a forum for open feedback. While other media worked to limit your say, we increased it. We amplified your voice, investing in the hardware and software required for that to happen. We do it as a public service, our small contribution to a better life for all. YOU are what's made THE PLANET into region's most read online site for news and commentary.
The Comment Line is now open.
Congratulations once again to POLICE REPORT.
———————————————————————————————————
"Always force change. Otherwise, you calcify" — Sir Tiberius Fruitjuice.
"OPEN THE WINDOW, AUNT MILLIE."
LOVE TO ALL.
The views and opinions expressed in the comment section or in the text other than those of PLANET VALENTI are not necessarily endorsed by the operators of this website. PLANET VALENTI assumes no responsibility for such views and opinions, and it reserves the right to remove or edit any comment, including but not limited to those that violate the website's Rules of Conduct and its editorial policies. PLANET VALENTI shall not be held responsible for the consequences that may result from any posted comment or outside opinion or commentary as provided in Section 230 of the Communications Decency Act and this website's terms of service. All users of this website — including readers, commentators, contributors, or anyone else making use of its information, hereby agree to these conditions by virtue of this notice. When PLANET VALENTI ends with the words "The Usual Disclaimer," that phrase shall be understood to refer to the full text of this disclaimer.