BY DAN VALENTI
PLANET VALENTI NEWS AND COMMENTARY
ADD 1 5/25/20 — THE PLANET heard reports of shootings, plural, in Pittsfield, and at least one of our correspondents here mentioned something to that effect. It wasn't rumor. Here's the information from the Pittsfield Police Department:
The Pittsfield Police Department is currently investigating two shooting incidents that occurred in the city last night and early this morning.  On Sunday 5/24/2020 at approximately 8:47pm, officers responded to the area of Francis Avenue near the intersection of Bradford Street for a ShotSpotter activation.  It was later discovered that a residence there had been struck by gunfire.  No injuries were reported and the incident remains under investigation at this time.  
On Monday 5/25/2020 at approximately 12:49am, officers responded to the intersection of Second Street and Lincoln Street for a ShotSpotter activation.  Upon their arrival, officers observed an unoccupied vehicle that had been struck by gunfire.  Shell casings were discovered nearby.  No injuries were reported and the incident remains under investigation at this time.    
Anyone who may have information about either incident is asked to contact the PPD Detective Bureau at 413-448-9705.  Information can also be provided anonymously via the Detective Bureau Tip Line at 413-448-9706, or by texting PITTIP and your message to TIP411 (847411).
Sad to have to post this on Memorial Day, but that is the type of non-native human scum infesting the city and making it unsafe, especially after the sun goes down.
THE PLANET did pick up a bit of street news that the police didn't share, perhaps because they didn't have it. Sources told us both shootings were drug related (no news there) and that the shootings were intended as warnings over turf invasion, money, or both. The locations of the shootings may be pertinent, if you get our drift.
———- 000 ———-
(FORTRESS OF SOLITUDE, MEMORIAL DAY OBSERVED, MAY 25, 2020) — We ran a version of this column last year. The sentiments do not change.
Nothing long or ponderous today, just a remembrance of all veterans who died in service to the country. THE PLANET offers our respects and honors for their sacrifices.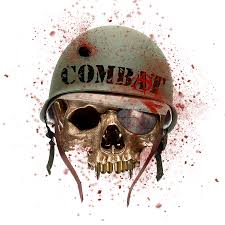 Probably few if any of those who died would have thought of themselves as heroes or in heroic terms, but the ones who came back would tell it differently. War's survivors think of themselves as lucky SOBs. They tell us the "heroes" are the one who didn't return. Heroes end up dead on the sand in Buma or felled two steps off a Higgins boat in Normandy on D-Day.  Does any war, however, produce "heroes," or are all wars mindless exercises in insanity propagated by the old having their go at youth in fulfillment of political and territorial megalomania?
The somber simplicity of the notes in "Taps" capture well the proper mood of this day.The notes shrink to proper size the daily cares that we blow out of proportion, rightsizing our priorities — similar, in a sense, to the way the coronavirus has reordered the otherwise rote march of our daily lives.
What is important in life? For what and whom do we give thanks?
Do the dead in war die in vain? Has there ever been a just war? Have any war produced a "winner?"
Last year, The Wall Street Journal published a lengthy article about Medal of Honor winners. The ranks include the 72 who are still alive. That number has likely been lowered by Conqueror Death. Those interviewed spoke of the terrible burden of that medal, which often reminds them of the worst day of their lives. Medal of Honor winners can't shake the events that led to the honor. They came back alive. Each has a possession — hauntings, really — of the dead that populate their stories. May they find peace.
Keep in mind at some point the reason for today.
Happy and safe keeping, dear friends of THE PLANET.
———————————————————————————–
"There has never been, nor will there ever be, a 'just' war" — Ovid.
"OPEN THE WINDOW, AUNT MILLIE."
LOVE TO ALL.
The views and opinions expressed in the comment section or in the text other than those of PLANET VALENTI are not necessarily endorsed by the operators of this website. PLANET VALENTI assumes no responsibility for such views and opinions, and it reserves the right to remove or edit any comment, including but not limited to those that violate the website's Rules of Conduct and its editorial policies. PLANET VALENTI shall not be held responsible for the consequences that may result from any posted comment or outside opinion or commentary as provided in Section 230 of the Communications Decency Act and this website's terms of service. All users of this website — including readers, commentators, contributors, or anyone else making use of its information, hereby agree to these conditions by virtue of this notice. When PLANET VALENTI ends with the words "The Usual Disclaimer," that phrase shall be understood to refer to the full text of this disclaimer. Copyright (c) 2020 by Dan Valenti.