BY DAN VALENTI
PLANET VALENTI NEWS AND COMMENTARY
First of 2 Parts
(FORTRESS OF SOLITUDE, WEDNESDAY DEC. 9, 2020) — "Getting well never felt better."
So reads the slogan that proudly tops the Hillcrest Commons Nursing Homes' website beneath the colorful slide show of happy, photogenic patients and staff. Yes, Hillcrest seems to be the place for short-term rehab and long-term care …
.. if, that is, you want to get the COVID-19 virus and have a decent chance of dying from it.
As of yesterday, 25 people have died there, 170 patients (out of 265) have contracted the virus, plus 70 staff.
THE PLANET's investigations reveal it may be worse than that. We've heard from employees about severe staff shortages, routine violation of protocols (distancing, hygiene, masking), and unreasonable management requests. Our coverage begins with this guest column from a staffer, Mr. AB. He worked there shortly before the COVID pandemic. Mr. AB is what we in the business call "a reliable source." If what he claims is true, Hillcrest Commons needs to be immediately shut down, patients moved elsewhere.
As bad as it was when he worked there, how can it not be exponentially worse with COVID on the rampage?
This testimony is vital for the public record because if confirms what we've heard elsewhere about Hillcrest Commons.
Here is his story, one that alleges routine neglect, false reports, abuse, discrimination, drugs, rape, violence, lies, and death.
———- ooo ———-
MY EXPERIENCE AS A CNA AT HILLCREST COMMONS 
BY AB
Special to PLANET VALENTI NEWS AND COMMENTARY
I was a Certified Nursing Assistant (CNA) at Hillcrest Commons for about a year. During that time, I was subjected to incredible discrimination, abuse, and neglect as an employee. Even after a collaborative amount of complaints filed against certain individuals, the desperation of staff needed in the facility left the abuse to continue. I truly believe there were coverups and false claims of proper public action. I have every reason to believe that the situation is as bad or worse with the strain brought on the facility by the COVID virus.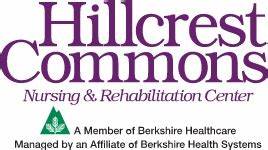 I originally wanted a nursing career to safely provide care to people in need. After seeing the reality and gray areas in the field, I was too disgusted with the way these facilities were run to pursue it any longer. I am filled with guilt that I was forced to resign, leave the field I aspired to be in, and abandon the residents I grew to enjoy and take care of. The nurses and healthcare professionals that genuinely care and endure such a facility are heroes in my book.  
To become a CNA, you take a one-month educational course consisting of 75 classroom hours and 25 clinical hours. The best piece of advice I received was; "Take everything you learned and throw it away. You are only human." 
Hillcrest Commons is a 265-bed facility with five units: Unit 1 long term, Unit 2 rehabilitation, Unit 3 behavioral, Unit 4 respiratory, and Unit 5 dementia. For scale, Berkshire Medical Center has 298 beds. Unit three, behavioral, was incredibly chaotic. Residents were covered in  urine and feces. Fights broke out and certain residents were misplaced in units they shouldn't have been assigned to. Fear was a common emotion felt throughout by staff, and there are many laws in place to prevent the use of restraints. Occasionally, I was put in harm's way to break up a fight or disarm residents with any kind of weapons they could fashion. I wasn't the only one. Some nurses had to endure this daily, and some were injured. 
I remember taking care of a kind, older resident with obvious dementia. She didn't require much, just occasionally the helping hand back to her room. She would wander, and she was a flight risk. Unit 5 dementia was a perfect fit for her. It was a locked unit to prevent residents from wandering too far. The supervisors were constantly moving her to different units because of how kind and docile she was. Her husband would visit her daily. He also had dementia but didn't have the financial coverage to be with her. She was skinny and frail. We later discovered that she was sharing her meal with him, everyday. If there were any extra trays during a meal, we would always send her two. 
One day, her husband parked in front of the building, grabbed his wife and took off. This never would have happened if she was in the unit she should have been assigned to. I had to call a code green (missing resident), and we had to neglect everyone else to search for her. She was later found with her husband in their old house, packing up to leave for Canada. 
———- ooo ———-
Initially, we were put on the floor as a fresh batch of CNAs that had just been certified. This was an administration strategy to bring in underpaid employees to attempt care "by the book" and not use the illegal tricks and strategies that the veterans of the field use. We quickly found out that it was close to impossible to properly get everyone cared for by the end of the shift. One by one, these new CNAs quickly burnt out or moved on. This brought in more and more veterans and staff that could either handle the stress or were shameless enough to ignore it. 
We were trained with the illusion that we would have an abundant amount of staff to work with and few residents care for. Our instructor said the normal ratio should be 10 residents per CNA. I worked in a 60-bed unit, commonly packed, with one Licensed Practical Nurse (LPN) and two CNAs, including myself, on average. There were some days where I was the only CNA on the floor. LPNs occasionally had to choose between getting medications out or helping the overworked CNAs on the cacophony of call bells throughout the three hallways.
Of course, on paper, everything looks great. The employees that called out or were simply never scheduled were written on staffing schedules. In other words, the paperwork was falsified to reflect fake staffing levels. This was for state inspections, which happened once or twice a year. The worst part of it was that there were medical professionals who genuinely cared about the people and would subject themselves to extreme stress for the residents comfort. But such desperation allowed other staff to be lazy, neglectful, and just plain abusive. I remember finding CNAs sleeping in the shower rooms. They would falsify their charting. Some were incredibly rough with residents, causing them to scream in pain. I remember some of the residents begging me not to send in certain CNAs. After constant complaints from me and the multiple workers who were fed up with the abuse, absolutely nothing was done by the supervisors or administration. 
I remember one instance where an LPN had worked a 12-hour shift. Her relief was never scheduled, and she would lose her license if she abandoned the residents. They forced her into a 16-hour shift. This was a common occurrence. I remember her crying on the phone, desperately begging the babysitter she hired for her son to stay longer. 
———- ooo ———-
Every shift, a CNA is trained to take an initial report from another healthcare professional that worked the previous shift. They should cover how every resident was doing, what they needed for care, etc. We then do the same for the next shift. On top of that, we have to chart what we did for every resident, per shift. Many times, we received no reports, having to improvise care on the spot. Many residents were left on bedpans, causing pressure-ulcers to form. Many were not properly cleaned and infections were common. We were also yelled at for not charting, having to choose between that and the overwhelming calls for help. Most nights, we chose to do the care, and ignore the demands of the administration. They simply had no idea how much care was needed on the floor.
Drugs were also rampant. About half the residents were addicted to pain medications as a "bandaid fix" to their illnesses. When nurses were late for a med pass, residents would get angry. This led to a lot of abuse on the CNAs. I've heard racial slurs and disgusting comments from residents starting to withdraw. I've seen my coworkers sob with some of the things these addicts would say to them. Doctors and nurse practitioners were handing out these meds like candy. Furthermore, the residents slowly dying, on hospice, would occasionally be in agony, desperate to relieve their pain. Oddly enough, there was never enough medication for them. 
New residents were especially frustrating because of the administration's disorganization. It was admin's responsibility to report to the nurses concerning new admits, what they needed, and have their medications delivered before they arrive. Random people would show up out of the blue, expecting care. No one had any idea who they were or what they needed. Some would be in agony, and their meds had yet to be delivered. What infuriated me the most was that there were some that had infectious diseases that went beyond contact precautions. We had no idea. 
Near the end of my experience, one of the hallways in Unit 2 rehabilitation was converted to "suites." This was basically a scheme to charge double the price for one resident. Instead of having a room with two beds and two separate rates, they took out a bed, added a microwave, a mini fridge, and called it a "suite." Normally, this would be fine if the hallway was empty to begin with. However, the hall used to be a long-term section. Some residents there had been in the same room for more than a decade. Many of the long-term residents relied on their routines to promote their mental health. For some, being forced to move to a different section, with new people, new staff, new routines, would be a death sentence. Many of the long-term residents in that hallway died soon after they were moved. 
Now, about the discrimination against male staffers. As much as the men wanted to help, they were forced to leave by 11 p.m. because of a case in 2009, in which a male CNA was accused and found guilty of raping a resident at Hillcrest Commons. Though the story was publicly reported that the incident happened once and the employee responsible was fired, I heard a different story from  other workers that knew him. They said he was reported countless times for inappropriate behavior. The administration ignored all reports, until the family of the resident suspected abuse and got a lawyer involved.
Incredibly, he was rehired back at Hillcrest Commons as a janitor when the story blew over. This led to the discrimination of male workers after 11 p.m. We were treated like rapists. Even when care needed to be done past 11, we were faulted and yelled at by our supervisors for staying late. The third shift was drastically understaffed, and though I was willing to help, I was turned down every time simply because of my gender. I was not allowed to work with female residents unless there was a female worker present. It was already beyond difficult to receive help, and female residents were forced to be neglected. Many male CNAs ignored this rule and risked being fired to provide the help that residents needed. These were the gray areas. 
I remember a kind, older gentleman, working 80 hours a week as head of the laundry department. His doctor told him his heart couldn't take so many hours working. When he asked to work forty hours a week, he was told no and forced to leave. After that, chaos ensued. A relative of one of the administrators got the job and was unqualified. Laundry was and should be a 24/7 service in a massive facility such as Hillcrest Commons. The hours were cut to two shifts instead of three. I remember piles and piles of dirty linens, sometimes touching the ceiling. The smell of vomit and feces were overwhelming, and supply closets were barely stocked. We became creative with how few linens to use. Even on the second floor, the laundry shoot would back up and overflow, also causing the bags of dirty linens to pile to the ceiling on both floors.
Eventually, after quite a few months, working for barely over minimum wage, with no complaints filed against me, I asked for a raise. I was approved for one but it was never given. I asked my nursing supervisor, the head of nursing, and some of the higher ups in administration about it. They gave me the run around, constantly telling me I'm getting a raise but never followed through. This was when I realized that this facility does not care about their staff or residents. They claimed to be "non-profit," but you could tell all the funds were going into the pockets of the people who never saw the reality, never saw the abuse they themselves were causing. Nursing has become a sad and brutal field in the American Healthcare System. This country should really take a hard look at the people who care for us.
———- ooo ———-
 These are Mr. AB's claims.
They leave THE PLANET with four questions:
(1) Does Hillcrest Commons wish to respond?

(2) Will parent company Berkshire Health System investigate and if justified fumigate, clean house, and either shut down or begin operating on the level?

(3) When will state regulators get involved?

(4) Where are our state reps? Tricia Farley-Bouvier posted a comment that acted as an incendiary but has yet to follow up with a plan of action. What about Adam Hinds? He's the senator, the one with theoretical jurisdiction? Or has his relentless kissing-up reduced him to court jester for the Back Bench? And John Barrett, Paul Marks, and Smitty Pignatelli? Pittsfield's not their district save for a postage-stamp size parcel that Marks has, but nonetheless: Why aren't they on rooftops in the General Court demanding an investigation?
If Hillcrest Commons wishes to respond, THE PLANET remains open for business. We aren't grinding axes. We aren't pushing special interests. We are crusading against a system rotten to the marrow.
On the Weekend Edition, Part 2: "COVID Out of Control"
——————————————————————————————–
"A neurosis is a secret you don't know you're keeping" — Critic Kenneth Tynan.
"OPEN THE WINDOW, AUNT MILLIE."
LOVE TO ALL.
The views and opinions expressed in the comment section or in the text other than those of PLANET VALENTI are not necessarily endorsed by the operators of this website. PLANET VALENTI assumes no responsibility for such views and opinions, and it reserves the right to remove or edit any comment, including but not limited to those that violate the website's Rules of Conduct and its editorial policies. PLANET VALENTI shall not be held responsible for the consequences that may result from any posted comment or outside opinion or commentary as provided in Section 230 of the Communications Decency Act and this website's terms of service. All users of this website — including readers, commentators, contributors, or anyone else making use of its information, hereby agree to these conditions by virtue of and contained in this notice. When PLANET VALENTI ends with the words "The Usual Disclaimer," that phrase shall be understood to refer to the full text of this disclaimer. Copyright (c) 2020 by Dan Valenti.