BY DAN VALENTI
PLANET VALENTI NEWS AND COMMENTARY
(FORTRESS OF SOLITUDE, WEDNESDAY DEC. 30, 2020) — It is fitting that THE PLANET's final post for this miserable year should wear the capstone of honor. We say that because in life, we must learn to honor all experience, up or down, good or bad. And today, we present: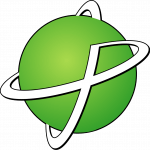 The Coveted Orbit Award (COA) — For achievements in the Year 2020.
The PLANET Hall of Fame Award (PHOF) — For lifetime contributions to Pittsfield's health and goodness.
The Black Hole-White Dwarf Award (BHWADA) — To the person or persons who did their worst to make Pittsfield a more depressing place in which to live than it has to be.
THE PLANET shall deal with them in reverse order. First up …
The BHWADA
This award, keeping with the interstellar theme of this site, honors a negative "contribution." They made the city a worse place because of what they did. We had many candidates for this inaugural presentation.  As worthy as some of them may have been for the first BHWADA, none took the "honors" of Ward 1 city councilor and former director of special projects for the District Attorney's office.
C'mon down, Helen Moon.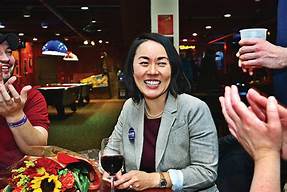 She held two positions of public trust. The first she lost by getting fired under circumstances that still are not clear. Then, according to her non-participation at council meetings, her lackluster "contributions" at committee meetings, and her inability to either recognize or fulfill her duties as a representative, have made her one of the worst councilors in memory.
She is lax in addressing constituent concerns and has yet to return one of THE PLANET's calls — another example of her ducking her responsibilities. Finally, Moon got caught in a bunch of lies when she claimed to be arrested at gunpoint by Boston Police because she's female and a minority. Though called upon many times to produce the evidence, she hid from that as well.
Loves playing the victim card. This is NOT the kind of person you want in public office.
The PHOF
The Hall has been 10 years in the making. The temptation with this inaugural class was to open the floodgates and allow a stampede of members. Pittsfield has a great history as a town then a city. Also eligible are figures from Berkshire County. That universe is well populated. THE PLANET, however, wanted to start off with a worthy six. They are:
Peter Arlos — Wrote the book with constituent service. THE PLANET's stories are endless. Suffice it to say that as long as Peter was going to bat for We The People, Boston knew who were were and organized crime tread lightly.

Mary Flynn — The "Peter Arlos" of South County, a legendary figure in public education and local politics. One of THE PLANET's teachers, confidantes, and confessors.
Chuck Garivaltis — Not only the greatest hitter ever to come from Berkshire County and grace a professional diamond, Chuck gave up a rising executive career with cosmetics giant Revlon to return to Pittsfield and manage the family's real estate holdings when circumstance called for that kind of loyalty and sacrifice. Chuck then took his enormous gifts of diligence and creativity and put them to work in local politics. We hail our friend and mentor.
Larry Bossidy — Along with Garivaltis, Larry was a baseball star at PHS. They both went on to academic and sports achievement with the Colgate Red Raiders. As most know, Bossidy became one of America's most important corporate executives, the kind of man who knew how to lead and how to give back. And who can forget Bossidy Shoes?
Sam Landa — City solicitor under mayor Don Butler, Landa helped direct policies that led to much of the prosperity of the city during Butler's administration from 1968-1973. Known throughout the state for his legal acumen, Landa was a formidable foe, practicing what THE PLANET calls the Colombo Effect. He'd come into the courtroom, looking unprepared and overmatched. The other side would get overconfident, and Landa would clean their clocks. No one knew where more skeletons were buried, except maybe Peter Arlos.
Don Butler — More than anything else, what made Don Butler great was his large heart. Stories abound about Butler helping out those in need but not wanting credit. Worked as a banker in the Dreaded Private Sector, which helped keep his eyes on We The People as opposed to The Special Interests. For Butler, it was always The Little Guy not The Suits.
Finally, we get to …
THE COA
Many received nominations, both from internal meetings here at the Fortress and from readers. All were worthy. THE PLANET limits this to one award. Of all the names mentioned, none were more worth than Mary Jane and Joe Kapanski. They are the members of a vanishing Pittsfield demographic: Good, decent, law-abiding citizens. They pay their taxes on time, don't look to the government for handouts, and always vote. They keep their properties safe and well maintained. They are there for a good cause. They just want to be left alone and, at time, given a fair shake.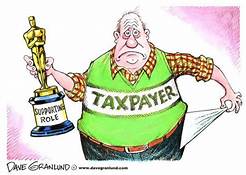 Unfortunately, the Kapanskis have borne the brunt of a generation full of bad policy and corrupt government, using a wide and latitudinal definition. They bear mostly in silence, left to their own resources, still acting for good, still wishing that their representatives, their government, would miraculously begin to attract the sort of people mentioned above in the PHOA.
In honoring the Kapanskis, THE PLANET honors everyone who ever posted a comment on this board, every citizen of Pittsfield, Massachusetts. They are the last bastion of goodness and, in truth, the only hope this city has.
————————————————————————————————-
"It's always a buyer's market when it comes to souls" — Writer Jo Nesbo.
"OPEN THE WINDOW, AUNT MILLIE."
LOVE TO ALL.
The views and opinions expressed in the comment section or in the text other than those of PLANET VALENTI are not necessarily endorsed by the operators of this website. PLANET VALENTI assumes no responsibility for such views and opinions, and it reserves the right to remove or edit any comment, including but not limited to those that violate the website's Rules of Conduct and its editorial policies. PLANET VALENTI shall not be held responsible for the consequences that may result from any posted comment or outside opinion or commentary as provided in Section 230 of the Communications Decency Act and this website's terms of service. All users of this website — including readers, commentators, contributors, or anyone else making use of its information, hereby agree to these conditions by virtue of and contained in this notice. When PLANET VALENTI ends with the words "The Usual Disclaimer," that phrase shall be understood to refer to the full text of this disclaimer. Copyright (c) 2020 by Dan Valenti.