BY DAN VALENTI
PLANET VALENTI NEWS AND COMMENTARY
ADD 1, 4/2/21 — After writing this and it being active since Thursday night around 10 p.m. EST, THE PLANET has once again proven prescient. Today, Courtney Gilardi took out papers to run in Ward 4, a mere hours after we posted the following column.
Once again we prove that when THE PLANET publishes it, you can believe it. Having reliable sources in the right places … that's how one lone writer can outperform entire newsrooms.
———- ooo ———-
(FORTRESS OF SOLITUDE, THE WEEKEND EDITION APRIL 2-4, 2021) — Courtney Gilardi emerged as the self-appointed spokeswoman for the opposition to the cell tower now up and running at 877 South St. off of upper Holmes Road, in the Shacktown section.
As we examined this week, the sudden burst of opposition seemed odd, given that no residents apparently objected when the Pittsfield ZBA gave Verizon a special permit to build a tower there. During the 90-day comment period, Shacktown homeowners were equally silent.
So why all of a sudden the late burst of interest?
Could it be politics? THE PLANET can't say. All we can do is present a few of the tea leaves. As aromatics, they are suggestive.
According to sources, Gilardi has been telling people she's planning to run for Chris Connell's seat in Ward 4. Connell has said he will not be running for re-election. Getting your name in the news through is a time-honored way to build up name recognition.
THE PLANET gets that.
But where does she live? Does Gilardi live in Pittsfield or in Lenox? The question becomes if not relevant at least of interest to city resident, particularly those in Ward 4.
If you go by street address, Gilardi lives in Pittsfield, 17 Alma Ave.. If you go by voting record, she lives in Lenox. Here's an image from Pittsfield's GIS map.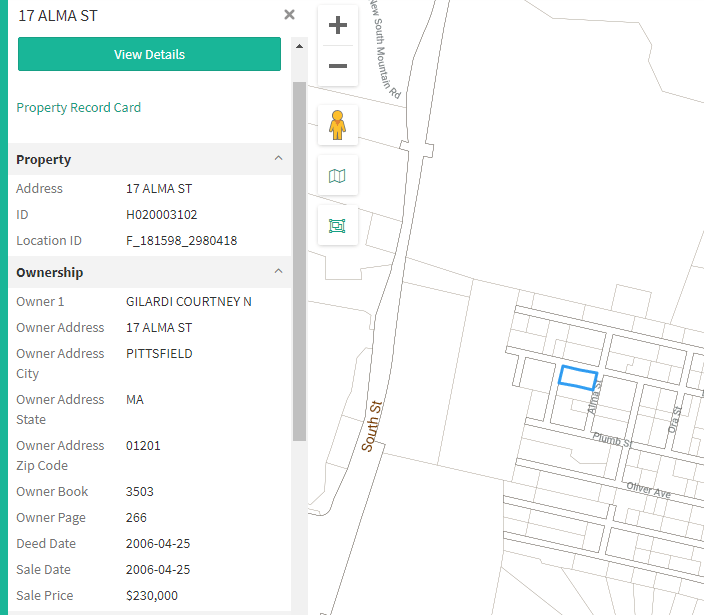 Voting records from the Town of Lenox show that as of Sept. 23, 2017 (registered on July 10, 2017) and acknowledged Sept. 28, 2017, Gilardi listed her address as 14 Pine Knoll Road, a property that seems to be currently on sale. See Zillow listing.
Sources say Gilardi's children attend Lenox schools. If you live Lenox or claim to live there, your children are automatically admitted to Lenox public schools. If you live in Pittsfield, your children can choice-out to Lenox only if that district is accepting new students.
THE PLANET doesn't know if Lenox is currently allowing choice students from Pittsfield.
It does raise the question of propriety, especially if Gilardi plans to run for the open seat in Ward 4. As you know, to run for council or mayor, you have to legally reside Pittsfield. Is she living in Pittsfield but using the Lenox address for her children's education?
It's not sin to opt-out of the Pittsfield Public Schools. Ward 2 councilor Kevin Morandi and state rep. Traces Farley-Bouvier have children in the Lenox system through choice and have been up front about it. In fact, it might be a plus for Gilardi because it at least shows she realizes the sad state of the city's public schools.
THE PLANET contacted Gilardi, asking her where she lives, where she votes, and if she's planning to run for public office in Pittsfield. She did not respond.
We bring this up only as a matter of clarity, especially given the possibility she may be running for office in the city.
Incidentally, Lenox voting records show that Gilardi, a registered Democrat, voted in that town in four of her five votes. She voted in a state election on Nov. 3, 2020, the presidential primary on March 3, 2020, and state elections on Nov. 6, 2018 and Nov. 2, 2004. In the state election of Nov. 6, 2012, she voted in Pittsfield.
It does not appear the Gilardi has ever voted in a municipal or town election.
THE PLANET applauds Gilardi for her interest in civic affairs. That's healthy. But, on behalf of Mary Jane and Joe Kapanski, we would advise clarity on this tempest in a thimble.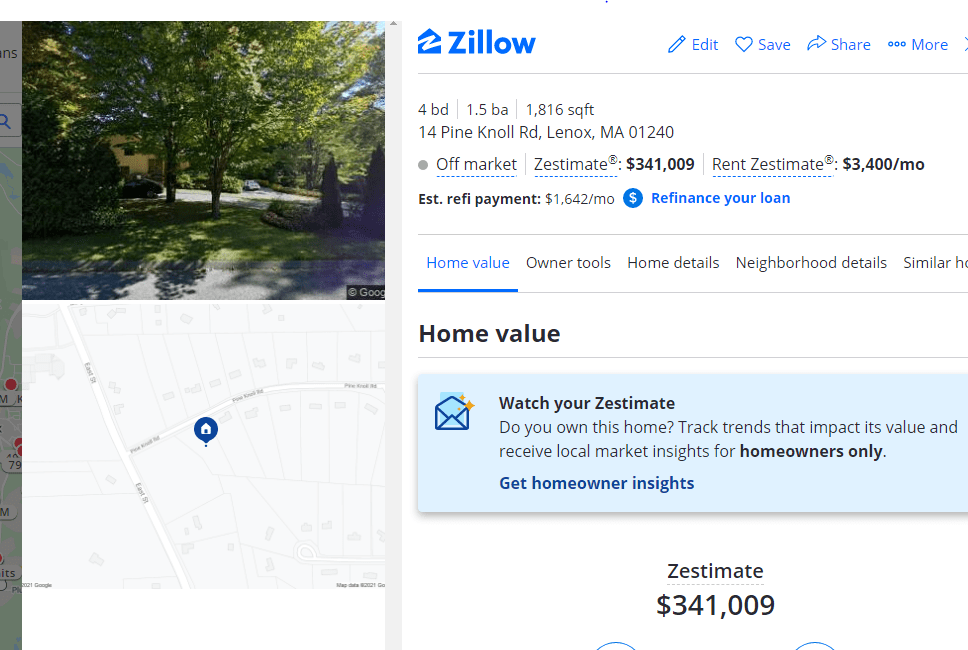 Incidentally, we have been asked who owns the land upon which the cell tower is built. The answer is Farley White South LLC, 660 Suffolk Ave., Lowell, Mass. They purchased the land on Feb. 7, 2011, for $1,050,000.
That's all we have for today. THE PLANET turns the talking stick over to you.
Have a great weekend, everybody.
————————————————————
"History is merely a list of surprises. It can only prepare us to be surprised yet again" — Writer Kurt Vonnegut.
"OPEN THE WINDOW, AUNT MILLIE."
LOVE TO ALL.
The views and opinions expressed in the comment section or in the text other than those of PLANET VALENTI are not necessarily endorsed by the operators of this website. PLANET VALENTI assumes no responsibility for such views and opinions, and it reserves the right to remove or edit any comment, including but not limited to those that violate the website's Rules of Conduct and its editorial policies. PLANET VALENTI shall not be held responsible for the consequences that may result from any posted comment or outside opinion or commentary as provided in Section 230 of the Communications Decency Act and this website's terms of service. All users of this website — including readers, commentators, contributors, or anyone else making use of its information — hereby agree to these conditions by virtue of this notice. When PLANET VALENTI ends with the words "The Usual Disclaimer," that phrase shall be understood to refer to the full text of this disclaimer.