BY DAN VALENTI
PLANET VALENTI NEWS AND COMMENTARY
ADD 1 8/14/21:
On July 28, 2021 Pittsfield Police Department patrol officers responded to a residence in Pittsfield for a reported home invasion.  A subsequent investigation revealed that two men forced their way into a home with a firearm.  The suspects assaulted a man at the residence and later fled the home.  A firearm was discharged in the residence by one of the suspects during the incident.  Minor injuries to one of the victims was reported.   
Through a determined investigative effort, to include obtaining and executing multiple search warrants, Pittsfield Police Department Investigators were able to make two arrests.  On July 29, 2021 24 year old Peter Campbell was arrested and charged with Home Invasion (while armed and masked).  On August 5, 2021 22 year old Jawuan Loiodice-St. John was arrested on a warrant, charging him with Home Invasion (while armed and masked).  Additional charges against both men may be forthcoming.  Both men are residents of Berkshire County.  
The investigation into this incident is on-going and being conducted by members of the Pittsfield Police Department Detective Bureau, with assistance from members of the Berkshire County Sherriff's Department and Massachusetts State Police.  Anyone who wishes to provide information regarding this incident is asked to contact the lead investigator, Detective Diane Bassett, at 413-448-9700 x529.
———- ooo ———-
(FORTRESS OF SOLITUDE, THE WEEKEND EDITION AUG. 13-15, 2021) — While you were sleeping, the crooks in Washington went to work. They want to spend an additional $4.7 trillion of your hard-earned money.
Those at the top, those who live in gated communities far from the mayhem of city center, don't care. They got theirs. Those at the bottom up, they're not bothered either, because they also got theirs: subsidized housing, free drugs, and loaded EBT cards for those lobster-and-goose soirees, cigs and booze,
The ones in the ever-shrinking middle — those hard-working stiffs who hold down jobs, pay their taxes and bills, limit their debt, and keep their properties tidy — they're getting killed.
If Congress approves Syracuse Joe's $1.2 trillion infrastructure plan and the insane $3.5 trillion "gimme giveaway," it will ignite inflation. The baby will be left without bath water.
———- 000 ———-
Actually, THE PLANET supports infrastructure spending, but not in its present form. It's not a pure bill. House Matrix Nancy Pelosi says she will tie the infrastructure appropriation to the social services freebies. In the Dreaded Private Sector, we know the practice as blackmail.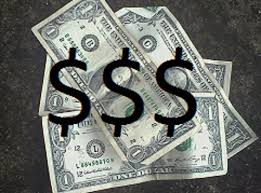 Pelosi apparently doesn't care that infrastructure spending remains near the top of America's "honey do" list. The funds would repair, replace, or refurbish aging roads, bridges, rail lines, internet connections, and the nation's power grid. More even than defense spending, this is a national security issue.
The liberal loons on radical left, though, won't support infrastructure spending unless they can continue to buy votes by handing out more candy to the "gimme groups." Sen. Bernie Sanders says it's for children, single moms, and old people. Sounds good until you realize this will simply create more dependence on Big Brother. So what if it buys votes. The people who truly need it won't sniff a dime, but the cheats, the streets, and the deadbeats will continue to enjoy the cost-free lives.
THE PLANET says yes to infrastructure and no to more special service spending.
———- ooo ———-
The real danger here is inflation. Since COVID-19 hit, the federal government has pumped trillions (with a "T") of new dollars into the economy. You might say these dollars got us back on track, but they didn't. When the virus receded, the economy bounced back due not to any actions by Washington but because businesses opened up and people came out.
The damage was done.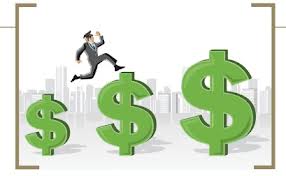 Now Syracuse Joe, caving into party radicals, wants to release $4.7 trillion. This is on top of stimulus checks, unemployment bonuses paying people more to stay home instead of working, and the federal government buying trillions in government bonds to keep interest rates artificially low. The irresistible force has met the moveable object.
When Donald Trump left office, gas cost $1.87 a gallon. Today, you pay more than $3.
Inflation. It's easy to understand. As the money supply rises too fast, it outpaces demand. Prices jump and each dollar is worth less., not a good combination. When today's dollar buys more than tomorrow's it drives more spending, even panic buying, creating a perilous feedback loop.
———- ooo ———-
The temptation is to say the United States is becoming "Marxist," but that does disservice to Karl Marx. We've seen what real-life application of  "Marxism" does. Cuba or North Korea, anyone? Russian and China, the latter especially, only got out of the dark ages when they allowed capitalism to work its greedy magic.
Marx was a 19th century man and a 19th century economist. His theories are inseparable from his times. He witnessed the devastating effects of unscrupulous robber barons when he left Germany to live in England. Factory owners became super rich while grossly underpaid workers lived in squalid conditions in dangerously crowded cities.
Actually, Marx saw deeply into the capitalist economic system.
A large number of goods and services are produced and exchanged for sale.
Capital in the form of money and fiat currency provides a common, agreed upon measure of value.
The free trade — products and services for money — increases the seller's supply of money. That's what turns money into capital.
That all attempts to put his system into practical use failed owes to the fact that Marx, ever an idealist, didn't account for human greed. Capitalism does such accounting.
When government interferes with open markets through infusions of cash or subsidies, you run into problems. Big problems.
Welcome to where we are now.
Forget economic theory. Common sense tell you that releasing $3.5 trillion in government handouts will produce bad juju–maybe disastrously so.
What do you think? THE PLANET wants to know.
Have a great weekend, everybody.
———————————————————————————-
"Reason has always existed, but not as a reasonable form" — Karl Marx.
"OPEN THE WINDOW, AUNT MILLIE."
LOVE TO ALL.
(c) 2021 By PLANET VALENTI & EUROPOLIS MANAGEMENT. The views and opinions expressed in the comment section or in the text other than those of PLANET VALENTI are not necessarily endorsed by the operators of this website. PLANET VALENTI assumes no responsibility for such views and opinions, and it reserves the right to remove or edit any comment, including but not limited to those that violate the website's Rules of Conduct and its editorial policies. PLANET VALENTI shall not be held responsible for the consequences that may result from any posted comment or outside opinion or commentary as provided in Section 230 of the Communications Decency Act and this website's terms of service. All users of this website — including readers, commentators, contributors, or anyone else making use of its information — hereby agree to these conditions by virtue of this notice. When PLANET VALENTI ends with the words "The Usual Disclaimer," that phrase shall be understood to refer to the full text of this disclaimer.