BY DAN VALENTI
PLANET VALENTI NEWS AND COMMENTARY
(FORTRESS OF SOLITUDE, MONDAY OCT. 25, 2021) — Later this week, THE PLANET will share what we've learned about the developing situation with the "houseless" shelter at the First Methodist Church on Fenn Street and Renne Avenue in Pittsfield. Looks like we might have another case of Pittsfield governmental "botch-ulism."
As THE PLANET exclusively reported, the project is now on indefinite hold because the shelter's cost has exceeded 30% of the church's value. This triggered a state regulation requiring that the entire building must now be brought up to code. Who will pay?
Be sure to catch this two-part series, with revelations you'll get nowhere else.
Meanwhile, the only two councilors in the 11-member group who give a Ford Frick about Mary Jane and Joe Kapanski have submitted three vital petitions pertaining to the structure of city government.
———- ooo ———-
Tomorrow night (Oct. 26) the council will consider the legislation cosponsored by Ward 2 councilor Kevin Morandi and Ward 4's Chris Connell.
Here are the petitions:
1. Requesting that a term limit for the mayor be set at a maximum of two consecutive terms (8 years total) be placed  on the charter review committee's agenda.
2. Requesting that a term limit for city councilors be set at four consecutive terms (8 years total) be placed on the charter review committee's agenda.
3. Requesting that a change in city government to Plan D be placed on the charter review committee's agenda.
The first two are self-explanatory.
Petition #1: Term limits are to good government what Vitamin C is to the human body. Lack of term limits produces political scurvy, resulting in endless terms of crud-crusted officials going through the motions to "earn" their fat rewards at We The People's expense. Those against term limits make the tired argument that we already have term limits in elections. Technically, they have a point, but in corrupt regions with politics similar to Pittsfield's, elections are a joke. Bad government has created an apathy so deep, it keeps good citizens away from the polls. They don't want to be complicit in fraud. This allows special interests and public employee unions to hijack the electoral process. How else does a city keep electing incompetents and political narcissists?
Petition #2: Same case as #1
Petition #3: This is the big one. Expect a referral to committee, where it will die a slow death. Councilors have their marching orders from Bosses Ruffer and Tyer they had better not even consider this one. Plan D type government consists of a city council of seven or nine members (one of whom shall have the ceremonial title of mayor) and a chief administrative officer called the city manager.
City manager form of government has many advantages, and THE PLANET won't go into them here. A city manager is the chief administrative officer, handling the day-to-day running of government. Their greatest strategic responsibility is managing finances. It's crucial that this position be filled with someone who is politically neutral. The greatest challenge in Pittsfield would be to find such a person and not allow the hiring committee to provide a candidate who seems neutral but will have the backs and butts of The Suits v. The Kapanskis.
THE PLANET asked Connell why these petitions.
"Because it's what residents wanted," he said.
———- ooo ———-
It's far different from what Tyer and the rubber-stamp council just did in creating yet another useless, redundant position, a business manager for DPW and DPS.
"Given the fact that the city has a finance department with a director and a purchasing department, why is a business manager needed?" Connell said. He and Morandi were the only councilors to vote against this unneeded position.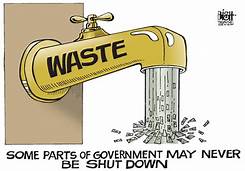 "This position will pay close to 100 grand per year for five years," Connell said. "I argued at Tuesday's meeting that using half a million dollars for this position was wasteful. … It's just like hiring another consultant. Unfortunately, this administration can't or won't make any important decisions without spending taxpayer funds for consultants."
Morandi and Connell, the only two councilor's that have proven by their actions that they stand with and for The Kapanskis, will be sorely missed. Each will not be running for re-election.
——————————————————————————
"Life under a good government is rarely dramatic; life under a bad government is always so" — Oscar Wilde.
"OPEN THE WINDOW, AUNT MILLIE."
LOVE TO ALL.
(c) 2021 By PLANET VALENTI & EUROPOLIS MANAGEMENT. All right reserved. The views and opinions expressed in the comment section or in the text other than those of PLANET VALENTI are not necessarily endorsed by the operators of this website. PLANET VALENTI assumes no responsibility for such views and opinions, and it reserves the right to remove or edit any comment, including but not limited to those that violate the website's Rules of Conduct and its editorial policies. PLANET VALENTI shall not be held responsible for the consequences that may result from any posted comment or outside opinion or commentary as provided in Section 230 of the Communications Decency Act and this website's terms of service. All users of this website — including readers, commentators, contributors, or anyone else making use of its information — hereby agree to these conditions by virtue of this notice. When PLANET VALENTI ends with the words "The Usual Disclaimer," that phrase shall be understood to refer to the full text of this disclaimer.