By DAN VALENTI
PLANET VALENTI News and Commentary
(FORTRESS OF SOLITUDE, WEEKEND EDITION, MARCH 28-30, 2014) — With news popping like a Redenbacher kernal and saluted more than a redneck colonel, THE PLANET is tempted to fire buckshot in lots of directions. Scattered fire, however, will not suffice, and so we shall try to aim a few well-placed rounds at one target. The other stories we have covered and uncovered, all news not related to the Hospital Melodrama, shall have to wait until next week.
Thus we once again deal with the shocking closure of North Adams Regional Hospital, scheduled to occur today at 10 a.m.
——- 000 ——-
The Story is Being Writ Behind Closed Doors
THE PLANET can say this much: There's tons going on behind the scenes, and no one, no one, wants to go on the record. This is precisely why reliance on the sanitized, official pronouncements, which The Boring Broadsheet and other media have done, will not present to a bewildered populace the true story. That, at least, we are attempting.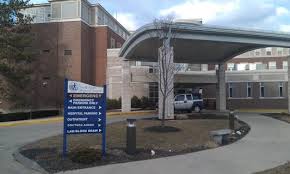 Let us cut to the chase and share what we think we've learned. Note the qualifier, inserted because the situation is fragile and highly tenuous, resistant at this point to certainty, and subject to change on a dime if the right (or wrong) player or players even so much as sneeze in the wrong way. With that, THE PLANET will suggest (short of prediction but more than speculation) that within two weeks and perhaps less, the former NARH will once again open its doors.
The former NARH, if what is being discussed according to sources comes to pass, will be "owned" by a new parent company, and that company will be or will be the Siamese kin of Berkshire Health Systems. There. We said it not as a prediction but to reflect what convincingly seems to be the nature of current discussions of "what will happen next?" There are additional pieces of the puzzle which, when added to what THE PLANET posted yesterday, point to the strong possibility of that outcome.
How will it work? If the state declares a medical emergency in light of a hospital closing, such as this case, there needs to be a "cooling off" period after the closing, no less than five days, sources say. Without that period, a takeover of one medical institution of another, BHS of NARH, for example, would keep existing contractual agreements at the hospital intact. In this case, if BHS were to "take over" within five days, it would inherit NARH's existing union contracts, which neutral observers call egregious and onerous to financial health. The unions would disagree with that characterization, of course. There seems to be no doubt, however, that as a significant causative factor in NARH's demise, overly-generous contracts hampered the hospital beyond its ability to complete in an increasingly turbulent and unsettled healthcare environment.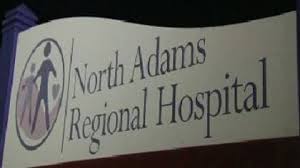 After that initial waiting period, a rescuing agent (BHS) would be able to enter the picture under an emergency scenario, acquire the hospital's assets, assume its liabilities, and — more importantly — begin its ownership with all union contracts null and void. At that point, the new owner would invite some employees back again under new, far less generous terms. Given the lack of better or even remotely close employment opportunities for well-paid healthcare professionals who wish to remain in Berkshire County, those wishing to sign on would have to be prepared to swallow hefty pay and perhaps benefit concessions. This would include the higher-paid employed such as unionized nurses but not those lowest on the financial food chain (housekeepers, for example).
1995: A Precedent in Berkshire County
Does this acquisition scenario sound familiar? It should. Much the same thing happened in Berkshire County in 1995 when the rapacious newspaper chain MediaNews Group from Denver, Colo., purchased the newspaper formerly known as The Berkshire Eagle from the Miller family. MediaNews Group, fueled by the financially brilliant but editorially ruinous tactics of slash-and-burn CEO Dean Singleton, swooped in after the Millers bet the farm and lost gambling on the real estate market.
They bought high and saw the market collapse. Singleton offered pennies on the dollar and made yet another fire-sale purchase for his media empire. The first thing the news group did was immediately fire everyone. The next day, they invited the "lucky" ones to reapply for their jobs at pay cuts ranging from 10 to nearly 50%. Since that time, the chain went into receivership and is now owned by a holding company. You can bet your bippy (nod to the late comic Dick Martin) that neither MediaNews Group and its present holding company gives two shakes about the citizens who live in Berkshire County, including its only two cities.
That's where the analogy ends. THE PLANET would predict a much more fortuitous stewardship from BHS than MediaNews Group and its successor holding company ever gave to The Berkshire Eagle. We make that statement on the industry tracks records of BHS, which is positive, versus MediaNews, which is negative.
While we're on the subject of The Boring Broadsheet, we must point out the supreme hypocrisy for the newspaper to editorialize — anonymously, of course, in its typical cowardly fashion — for the shutting down of NARH. Didn't The BB just do the same when it shut down The North Adams Transcript?  How dare The BB have the unmitigated impudence to criticize the hospital for walking out on the community when it only months before did the exact same thing? The BB doesn't want you to think about that awkward fact.
Let THE PLANET also humbly point out that with our essentially lone efforts employed at a time of many other journalistic, writing, and rhetorical responsibilities, helped by a fat Rolodex and spies in lots of places (in the news game, they're called "sources"), we have at least gamely tried to get "underneath" the surface. This digging has involved asking tough questions and circumventing run-arounds as best we could, not always successfully — but at least we aren't afraid to try. Match that effort with that of the entire newsroom of The BB, with the resources at its disposal. Beyond the first-day reporting, which we credited, what have they done? They have in effect backed off this story in a big way. In doing so, the alleged newspaper have, yet again, soiled itself and failed the community to whom it has a moral responsibility.
A Curious Dodge: It's Not a 'Merger'
It's also curious to see the timid reticence of The BB to dig behind the scenes and go much beyond the official press releases of the NARH story. For example, in the paper's main story to its followup coverage on Thursday, our good friend, reporter Tony Dobrowolski, asked NARH spokesman Paul Hopkins if NARH was in "merger" talks with BHS. No, Hopkins said, and he was no doubt being truthful. That's because, the scenario we outlined earlier in this column doesn't involve a "merger." A merger deals with acquisition by one company of another, where each benefits, and in which one subsumes to the other. Think of it as a blending.
Contrarily, the discussions sources say are taking place at the highest levels of healthcare and state government do not concern merger. They concern the dissolution of one company and the opportunistic acquisition of the remaining assets and liabilities by another, which has previously expressed a coveted  under favorable terms allowable by the official declaration of a regional health emergency. There's no indication that anyone from The BB asked NARH about acquisition scenarios other than merger. Why? Lack of curiosity? Fear?
There are other tantalizing bits of evidence in a story where much is happening but little is being publicly shared. Some relevant information can be found if you have the enormous patience to wander through the maze-like state website that deals with the complex legalities of the healthcare system, a system that led the nation in "universal insurance" under Romneycare. The evidence suggests that state officials, including our state reps, knew about the inevitable closing long before it happened. It doesn't appear that they knew the exact date or the final scenarios, which seems to caught most everyone off guard.
Most everyone.
Clearly, there had to be people on the inside who knew of this plan some time ago. How else could it have unfolded the way it did? There were discussions and decisions about the fate of the hospital that were made with the intent of keeping in the dark key constituents in the decisions, including hospital employees, citizens of Berkshire County, elected officials, and others. It also appears the NARH Board of Trustees chose not to include those it would appear it had an obligation to involve.
Who were the people involved in formulating the plan? Why did they choose to announce it as they did? What did they know and when? Why did they not share that knowledge in a more humane way rather than announcing on a Tuesday that as of 10 a.m. the ensuing Friday? Who will make out in the tidal wash after the ship does down? Is there anyone who will unfairly profit based on advanced, insider knowledge?
These questions have not been answered. THE PLANET believes that's where our state reps come into play, particularly Gail Carrddi, Tricia Farley-Bouvier, and Sen. Ben Downing. They should be insisting on answers for a stunned and hurting community. They have this obligation.
Just a guess, but perhaps the answer to these questions can be found in three words: Follow the money.
————————————————————————————
"Thou wast all to me, love, / For which my soul did pine …" — Edgar Poe, "To One in Paradise."
"OPEN THE WINDOW, AUNT MILLIE."
LOVE TO ALL.