BY DAN VALENTI
PLANET VALENTI NEWS AND COMMENTARY
(FORTRESS OF SOLITUDE, WEDNESDAY, JAN. 20, 2016) — For those new to Pittsfield — scammers, gang-bangers, drug dealers, and other assorted types who make up the city's growth sector — we present this pictorial on and of the Pittsfield School Committee. You should know who these people are, for they provide your children with the "free" day care called "education." This "talented" six-pack controls nearly 75% of the city's $150 million budget. You should know who they are, because they are spending YOUR money without giving you a say in it.
KATHY YON — Real name, Lady Boots. Living fat off the land with a $50,000 a year retirement package from taxpayers, this boony bureaucrat is singularly responsible for the city' hopeless  educational picture. What else can you call it when you keep upping the cost of failure?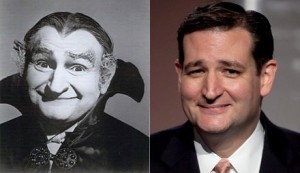 JOSH CUTLER — Real name, Grandpa Munster Jr. Young Josh said he would be different if he got elected. Right, and after the cow jumped over the moon, the little dog laughed to see such a sight, and the dish ran away with the $poon.
This kid is a climber and his type of ambition has only one path to success in Pittsfield: Kiss up to The Suits, do their bidding without question, and show lap-dog loyalty to the Special Interests. Taxpayers? Grandpa never heard of them. Oh, he'll say he has, but then again, the kid wants soooo badly to be taken seriously, lose his high chair, and get a place at the Grownups' Table.
DAN ELIAS— Real name, Dan Elias. THE PLANET won't digress further. Elias gets kid-glove here because, full disclosure, we are friends with his brother Tommy. That's known as integrity.
PAM FARREN — Real name, Venus Hum. When she comes out in her neon dress, the flashing rainbow lights going up and down and the taxpayers gasp. Full-throated, with JIV's Blue Men Group, she breaks out with "I Feel Love."
CYNTHIA TAYLOR — Real name, Bob'nWeave. She fakes left, tricky dribbles right. You can't pin her down as she drives to the hoop. Cost: Pricele$$.
TONY RIELLO — Real name, Cop Out. No ones knows for sure how many pensions the C.O. pulls down, or perhaps it's all combined into one gigantic lump. Rumor has it that C.O. gets his $4,000 stipend for school committee work in ones, which he feeds into his fireplace to keep him warm. Wintertime, and the living' is easy.
———————————————————————————————-
"You mean I get all that dough for not doin' nuttin'?" — Marlon Brando as Terry Malloy, On The Waterfront, (1954).
"OPEN THE WINDOW, AUNT MILLIE."
LOVE TO ALL.
The views expressed in the comment section or opinions published within the text other than those of PLANET VALENTI are not those of PLANET VALENTI or endorsed in any way by PLANET VALENTI; this website reserves the right to remove any comment which violates its Rules of Conduct, and it is not liable for the consequences of any posted comment as provided in Section 230 of the Communications Decency Act and PLANET VALENTI's terms of service.
AND NOW, SOME BONUS PICTURES FOR YOUR EDIFICATION!