BY DAN VALENTI
PLANET VALENTI NEWS AND COMMENTARY
1st of a Two-Part Series
(FORTRESS OF SOLITUDE, WEDNESDAY NOV. 13, 2019) — Try getting on an airplane without identification. Try obtaining a driver's license without a set of I.D. documents fit for 007's  attache case. Cashing a check? Better have your ID handy. Buying a six-pack at Price Chopper? ID please. In these jittery times, without valid ID, you become a Nowhere Person. Now try voting in Pittsfield, Mass. You go to the poll and give a name. The workers doesn't know you from Judge Crater but presto! You have the vote.
Voter fraud isn't common, but it happens. Don't take the THE PLANET's word. Check the U.S. Supreme Court. The temptation and possibility become most likely in close races with high animus between opposing camps — Tyer v. Mazzeo, for instance. That may explain rumors of voter irregularities allegedly taking place on Election Day.
According to the Heritage Foundation, there are many ways to steal votes. These include:
Impersonation fraud at the polls: Voting in the name of other legitimate voters and voters who have died, moved away, or lost their right to vote but remain registered.
False registrations: Voting under fraudulent voter registrations that use a phony name and a real or fake address or claim residence where the registered voter does not live and is not entitled to vote.
Duplicate voting: Registering in multiple locations and voting in the same election in more than one location.
Fraudulent use of absentee ballots: Requesting absentee ballots and voting without the knowledge of the actual voter; or obtaining the absentee ballot from a voter and either filling it in directly and forging the voter's signature, or illegally telling the voter who to vote for.
Buying votes: Paying voters to cast either an in-person or absentee ballot for a particular candidate.
Illegal "assistance" at the polls: Forcing or intimidating voters—particularly the elderly, disabled, illiterate, and those for whom English is a second language—to vote for particular candidates while supposedly providing them with "assistance."
Ineligible voting: Illegal registration and voting by individuals who are not U.S. citizens, are convicted felons, or are otherwise not eligible to vote.
Altering the vote count: Changing the actual vote count either in a precinct or at the central location where votes are counted.
Did voter fraud occur in Pittsfield on Nov. 5?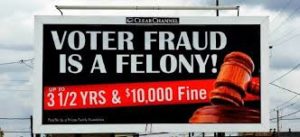 No evidence has been produced to prove it. While the vote is still warm, having barely been officiated, there have been rumblings, however, and not just from easily dismissed sources. THE PLANET has been in touch with credible sources, including municipal and state offices. We know Team Mazzeo has been closely examining polling data. Such number crunching can be expected after a close outcome. Nothing unusual there, but if they were to take action, stop the presses. It would mean they and their attorneys think they have a case.
They could go one of two ways: Recount or court. THE PLANET can't see a recount. More than 500 is too large a win margin to reasonably challenge, short of evidence of egregious poll violations. The second way would be through Superior Court, making a case for voting fraud. If they do act, it would be through that channel, according to what we're hearing.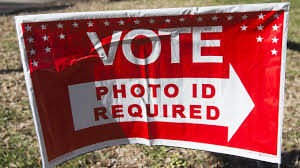 Until two years ago, the Commonwealth participated in a voter-fraud detection system called Crosscheck. It used election data to detect potential voting scams by comparing actual balloting with voter rolls. In 2017, secretary of state Bill Galvin dropped the program. Coincidentally, that same year, in Massachusetts, the U.S. attorney's office said six people, including four RMV clerks, were arrested in connection "with a scheme to produce false identification documents through the Massachusetts Registry of Motor Vehicles." Nationally, it's estimated that 2 to 3 million illegal aliens voted in elections in 2016. We mention these facts to illustrate that, while rare, the polls aren't immune to funny business.
The obvious solution lies in passing a law to require positive identification of anyone who votes. Voting ID will help prevent impersonation, stop false voter registration, put an end to double even triple voting, and it would keep illegal aliens out of the voting booth. Such a law would protect the vast majority of good, decent, hardworking citizens who have grown weary of criminals tramping  their well-deserved rights.
———————————————————————————————————————————-
"Two things are infinite: the universe and human stupidity, and I'm not sure about the universe" — Albert Einstein.
"OPEN THE WINDOW, AUNT MILLIE."
LOVE TO ALL.
The views and opinions expressed in the comment section or in the text other than those of PLANET VALENTI are not necessarily endorsed by the operators of this website. PLANET VALENTI assumes no responsibility for such views and opinions, and it reserves the right to remove or edit any comment, including but not limited to those that violate the website's Rules of Conduct and its editorial policies. PLANET VALENTI shall not be held responsible for the consequences that may result from any posted comment or outside opinion or commentary as provided in Section 230 of the Communications Decency Act and this website's terms of service. All users of this website — including readers, commentators, contributors, or anyone else making use of its information, hereby agree to these conditions by virtue of this notice. When PLANET VALENTI ends with the words "The Usual Disclaimer," that phrase shall be understood to refer to the full text of this disclaimer.