BY DAN VALENTI
PLANET VALENTI NEWS AND COMMENTARY
(FORTRESS OF SOLITUDE, MONDAY JUNE 29, 2020) — When The Ol' Perfessor taught at LeMoyne College in Syracuse, one of our top students was a talented young man named Joe Glisson. Joe followed his dream and became a professional cartoonist. His cartoons were a regular feature of the Syracuse New Times, and even today, they adorn the walls of the fabled Varsity restaurant on the SU campus.
THE PLANET has always loved this branch of the newspaper business, growing up as we did with Herblock, Bill Mauldin, Bill Gallo, Bob Coyne, and so many others. In Pittsfield not so long ago we had the work of Russ Potak in The Gazette. No more.
The art form, still practiced at the more resourceful newspapers, has died locally, but at the national level, the talent still speaks volumes. In today's post, THE PLANET presents a sampling of editorial cartoons taken from across the country.
Enjoy.
Feel free to comment.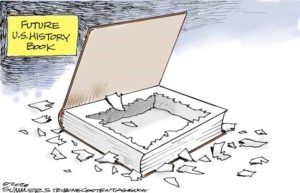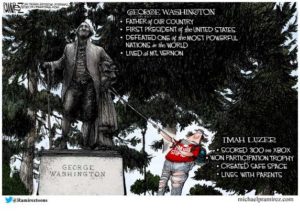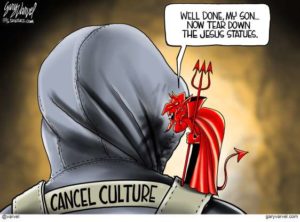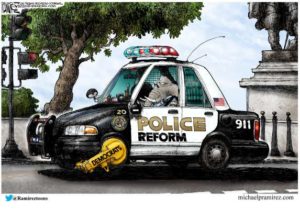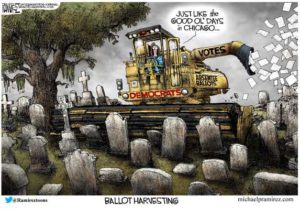 Sometimes pictures can say more than words. As America destroys itself, the pencilists will be there to document every move …
… until somewhere in the near future, when the revisionists, the snowflakes, and the "offended" decide their work is too inflammatory. Then the erasers will emerge.
Enjoy while you can.
——————————————————————————————
"There is one time when the heart must rule the head, and that is when the heart is breaking" — Donald Turpentine.
"OPEN THE WINDOW, AUNT MILLIE."
LOVE TO ALL.
THE PLANET acknowledges copyrights of the cartoons are retained by the original owners.
The views and opinions expressed in the comment section or in the text other than those of PLANET VALENTI are not necessarily endorsed by the operators of this website. PLANET VALENTI assumes no responsibility for such views and opinions, and it reserves the right to remove or edit any comment, including but not limited to those that violate the website's Rules of Conduct and its editorial policies. PLANET VALENTI shall not be held responsible for the consequences that may result from any posted comment or outside opinion or commentary as provided in Section 230 of the Communications Decency Act and this website's terms of service. All users of this website — including readers, commentators, contributors, or anyone else making use of its information, hereby agree to these conditions by virtue of this notice. When PLANET VALENTI ends with the words "The Usual Disclaimer," that phrase shall be understood to refer to the full text of this disclaimer. Copyright (c) 2020 by Dan Valenti.