BY DAN VALENTI
PLANET VALENTI NEWS AND COMMENTARY
(FORTRESS OF SOLITUDE, WEDNESDAY DEC. 16, 2020) — Time for THE PLANET to clean out the notebook.
In Orbit — Nominees so far for THE PLANET's Coveted Orbit Award (COA) are Chuck Garivaltis, Tony Maffuccio, Dina Lampiasi, and Chris Connell. We will take COA nominees until the day after Christmas (assuming there will be a Christmas this year).
Vaccine, Not Heard — It's one thing to develop a vaccine. It's another to properly distribute hundreds of millions of doses with a product that must be kept super cold in a supply chain that will have many weak links, not just those of science and Mother Nature but especially criminals. We do have those in America. With commercial carriers involved, you know it's only a matter of when and not if for fake vaccine to be introduced by the same machine that keeps the drug cartels in business. Caveat emptor.
Breaking the Budget — Slipped through the cracks widened by COVID-1984, the agonizing post-election disputes, and the problems of Kim and Kayne — voila! — the Department of Defense budget request. The Pentagon prims are asking for $740 billion this year to properly slop down the war machine, a near doubling in 10 years. For a country technically not at war. Technically. As we have previously explored, the U.S. economy has been premised upon perpetual war since World War II.
Beyond the Electors — Now that Syracuse Joe Biden and president-elect Kamala Harris have enough electors to be officially declared the winners, it's over, right? Not quite. Without quoting Yogi Berra, the final date between full, official, triple-double-dog victory is Jan. 6. That is the day Congress certifies the winner. Until then, the lawsuits, no-counts, and conspiracy theories will continue. Trump will go down fighting. And losing.
Looks Like America — Syracuse Joe said he wants his cabinet to "like like America." In other words, "inclusion," "diversity," and the rest of that fetid heap. Will his cabinet will have the collective IQ of a toaster, be 70 pounds overweight, and be addicted to Love After Lockup?
Glendora and "Satellite Six" — Just because.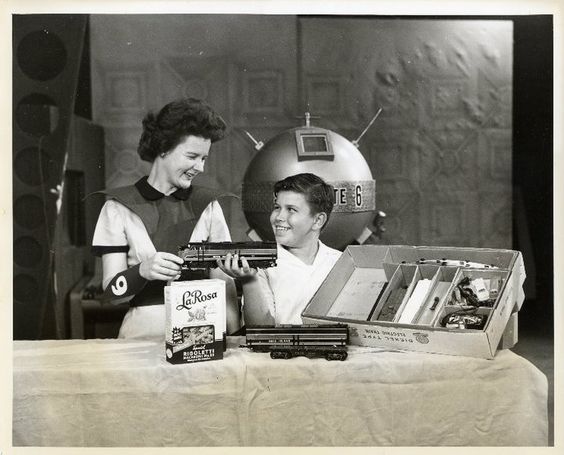 There's No Place Like Homeless — Ward 7 city councilor Tony Maffuccio not only has been at the forefront of the Methuselah-Licensing Board mess, but he's been no great advocate for the the homeless, specifically the appalling conditions at the (apparently) reopened St. Joseph's facility. Our Right Honorable Good Friend has heard the horror stories, so have we, and has been trying to get the matter out in the open, particularly why and how ServiceNet can continue to run SJHS after closing without notice this summer and according to the councilor reopening with conditions that make the previous iteration look like a 5-star hotel. Just another sign that official Pittsfield, which is to say Pittsfield officials have given up. THE PLANET senses desperation in the corridors of local power. our "leaders" have given up, which means if human nature doesn't miraculously change, a grab for everything that's not bolted to the floors and ceilings.
Roof, Roof, Roof — No, that isn't Lassie barking to June Lockhart that Timmy has fallen down the well. It's the $500,000 coming out of taxpayers' pockets to fix 25 roofs for 25 city homeowners. A couple points: First, we were brought up to believe that if you owned a home or property, it was on YOU to keep it in good repair. Second, the original request was $250,000. Do the math.
Flat Flop — The verdict is in. The bike lanes on North Street have been a flat-tire bust. The insanity that has further messed up the city's main thoroughfare doesn't stop with the unused pedal-your-ass alleys. THE PLANET's favorite? When North Street shrinks without warning from two lanes to one past the destroyed Melville Street. You get zebra stripes instead of driving lanes. And we thought the Bizarros existed only in Superman comics.
Moon Challenge — Ward 1 city councilor Helen mooned her colleagues, the Administration, Andrea Harrington, and every person in Pittsfield when she claimed she was pulled at gunpoint from her car, arrested, and jailed in Boston by Hub cops during a traffic stop because she's a minority, non-white, female. Moon loves pulling the race and gender cards, but her two deuces haven't stood up to the full house held by THE PLANET and every other media outlet who tried and failed to come up with proof of her claim. Moon hasn't produce a dick of evidence. Until she does, we have no qualms in pronouncing her a liar and unfit for public (or private) office. Our challenge: Prove us wrong, Helen. Make THE PLANET eat these words. We love Humble Pie.
—————————————————————————————————-
"Anyone can squander money, and anyone can hoard it. But the most difficult thing in the world is to know how to spend it" — Writer Emlyn Williams.
"OPEN THE WINDOW, AUNT MILLIE."
LOVE TO ALL.
The views and opinions expressed in the comment section or in the text other than those of PLANET VALENTI are not necessarily endorsed by the operators of this website. PLANET VALENTI assumes no responsibility for such views and opinions, and it reserves the right to remove or edit any comment, including but not limited to those that violate the website's Rules of Conduct and its editorial policies. PLANET VALENTI shall not be held responsible for the consequences that may result from any posted comment or outside opinion or commentary as provided in Section 230 of the Communications Decency Act and this website's terms of service. All users of this website — including readers, commentators, contributors, or anyone else making use of its information, hereby agree to these conditions by virtue of and contained in this notice. When PLANET VALENTI ends with the words "The Usual Disclaimer," that phrase shall be understood to refer to the full text of this disclaimer. Copyright (c) 2020 by Dan Valenti.