BY DAN VALENTI
PLANET VALENTI NEWS AND COMMENTARY
(FORTRESS OF SOLITUDE, THE WEEKEND EDITION DEC. 18-20, 2020) — Lost in the panic over snow and the hours of snow plows — Imagine! SNOW! In the Berkshires! In mid-December! — just another vibrant, dynamic time in Pittsfield.
Submitted for your approval, as Rod Serling used to say, one of the latest arrests in the city presented by THE PLANET from the Pittsfield Police Department.
———- ooo ———-
Today [12/15/20] at approximately 11:00 AM, after a brief vehicle pursuit, foot pursuit, and K9 track, Pittsfield Police Patrol Officers effected the arrest of Lado Middlebrooks, age 40, of Bronx, NY.
Charges filed by Pittsfield Police today include:
Fail to Stop for Police
Negligent Operation of a Motor Vehicle
Operating After Suspended License
Leaving the Scene of

 

Property Damage Accident
Trafficking Class B Crack Cocaine, 36-100 grams
Carrying a Dangerous Weapon (Knife)
Middlebrooks was arraigned on Wednesday, December 16, 2020 in Central Berkshire District Court.
———- ooo ———-
Of course,  Mr. Middlebrooks must be considered innocent before and until he's proven guilty.
In Berkshire County, under the "Social Justice" champions reshaping our criminal justice system, sending this lad for trial and winning a conviction has about as much chance as THE PLANET has leading the National Hockey League in scoring for the upcoming season. Maurice "Rocket" Richard we ain't. We predict that Middlebrooks, like the Rocket, will skate.
What has been the result of this new crop of District Attorneys who won election in multiple jurisdictions, including Massachusetts and Berkshire County? Soaring crimes rates and disdain for the police. You'll recall it was D.A. Andrea Harrington's campaign manager and "Director of Special Projects" who disrespected Pittsfield cop Darren Derby for the officer's efforts to help disadvantaged children. This was the same "Director of Special Projects" fired by Harrington for unspecified reasons that remain hidden under a cloak of suspicion, innuendo, and rumor.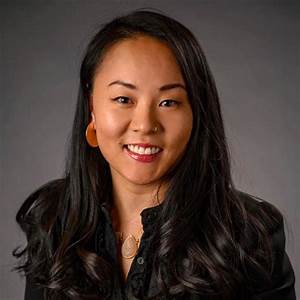 This was the same "Director of Special Projects" who bared her sharp claws after Harrington's vehicular violations won her a tap on the pinky and a Little Debbie Scooter Pie. That "Ex-Director of Special Projects," who is also Ward 1 city councilor, blasted the criminal justice system for letting Harrington pass Go!, and collect $200. That "Ex-Director of Special Projects" said Harrington skated because she is white and entitled.
The "Ex-Director of Special Projects" then shared what she claimed was her experience in victimhood. She told of how Boston Police stopped her, forced her out of her car at gunpoint, arrested her, and tossed her in the slammer, all because she's a non-white female.
It made for a great soundbite, and the local media ate it up.
One problem.
Boston Police records show no such arrest of Helen Moon.
Helen Moon obviously is a woman of many talents.
Helen Moon managed the D.A.'s winning campaign. Helen Moon took on the daunting responsibilities of "Director of Special Projects. " Heleen Moon still serves as a city councilor. Helen Moon can spin fiction worthy of 50 Shades of Gray
Helen Moon has never explained:
Her specific duties as Harrington's "Director of Special Projects."
Why Harrington fired her.
Why the Boston Police apparently have no record of her arrest.
Why she hasn't produced proof of her claim.
These are subtleties, of course, to a woman of such talents.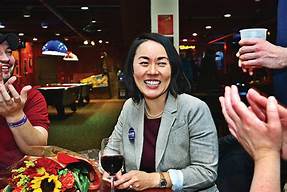 Mary Jane and Joe Kapanski — all Pittsfield, for that matter — should be grateful to have such Helen Moon working for the good of all. At city council meetings, Helen Moon seems about as comfortable and capable as a lepidopterist in boxing gloves.
THE PLANET can in good conscience say we tried with Helen Moon. We have multiple times contacted Helen Moon for comment. We have offered Helen Moon editorial space.Helen Moon has never returned serve. You know the drill: When the phone doesn't ring, we know it's Helen Moon not getting back to us. Nonetheless, our offer stands. We would forgive all and welcome Helen.
Can you see the connection between Lado Middlebrooks and Helen Moon?
The Kapanski's know only too well that the quality of individuals we grace with public office in a large way determine the quality of life in the community.
Take a good look at what's happened to the once lovely city of Pittsfield. Make an honest assessment. Have things improved or have they gone into the Dumpster Behind Paul Rich?
Have a great weekend, everybody, and keep those nominations coming for THE PLANET's Coveted Orbit Award (COA).
————————————————————————————————
"Television is an invention that permits you to be entertained in your living room by people you wouldn't have in your home" — Journalist David Frost.
"OPEN THE WINDOW, AUNT MILLIE."
LOVE TO ALL.
The views and opinions expressed in the comment section or in the text other than those of PLANET VALENTI are not necessarily endorsed by the operators of this website. PLANET VALENTI assumes no responsibility for such views and opinions, and it reserves the right to remove or edit any comment, including but not limited to those that violate the website's Rules of Conduct and its editorial policies. PLANET VALENTI shall not be held responsible for the consequences that may result from any posted comment or outside opinion or commentary as provided in Section 230 of the Communications Decency Act and this website's terms of service. All users of this website — including readers, commentators, contributors, or anyone else making use of its information, hereby agree to these conditions by virtue of and contained in this notice. When PLANET VALENTI ends with the words "The Usual Disclaimer," that phrase shall be understood to refer to the full text of this disclaimer. Copyright (c) 2020 by Dan Valenti.