BY DAN VALENTI
PLANET VALENTI NEWS AND COMMENTARY
Editor's fair warning: This column contains content that might "offend" some people. Be advised. Open minds and engaged intellects should have no problem.
(FORTRESS OF SOLITUDE, WEDNESDAY JAN. 13, 2021) — Lots to digest this week from the doing on Capitol Hill, both sides of the aisle.  Free speech, the 14th amendment, and impeachment each vied for the front burner. They are, of course, all related. Today, THE PLANET takes up the most important, free speech.
WE CAUTION YOU UP FRONT: The ENTIRE basis of a belief in free speech does not in ANY WAY imply you agree with what is expressed, only that you support the right to express it and vehemently oppose those who would suppress it.
Many will forget this caution as they read on. They can't say THE PLANET didn't warn them.
———- ooo ———-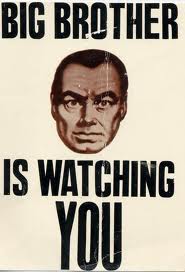 Since the Founding Fathers laid the constitutional framework for the great experiment that became the United States of America, we've been wrestling with how much freedom can a nation allow and still provide security for its citizens. Let us not forget an obvious point: "America" is an abstraction, as all countries are. Only people exist, for only people make the decisions that lead to the formation of a country. Direction doesn't come magically from on high. It comes from ourselves.
Early on, we placed freedom on the pedestal via the First Amendment, but it was a different world then. For better or worse, and THE PLANET votes for the latter, the U.S. made the fateful decision following World War II to become something other than what the Founders intended.
Domestically, we set in motion the apparatus that became today's oligarchical national security state. Abroad, we set out on a course on a new form of hegemony, one that took the basics of imperialism and added them to world policing. We engaged in all manner of "foreign entanglements" and "adventurism," and it has not turned out well. At home, we are violently divided. Elsewhere, we are hated. Every president and congress since the Roosevelt Administration — both major parties — share equal blame.
We've seen the poisoned and hypocritical fruits of this trend these dizzying past 10 days.
Yes, THE PLANET interprets free speech radically. Perhaps that's why we have made our living with words, writing them, speaking them, teaching them. In July 2012, we went to court to fight an illegal judicial order of prior restraint and censorship — and prevailed — in the Nilan v. Valenti case, setting a precedent for online free speech.
———- ooo ———-
Words, those explosive manipulations of the alphabet that, formulated in the right combinations, can affect the emotions, guide thinking, change the course of mighty rivers, and bend steel in their bare hands.
THE PLANET interprets free speech in its most fundamental sense. That said, we also know that this right depends on an intelligent, involved, and informed people. Otherwise, forget it. Only totalitarianism, authoritarianism, fascism, or some other monolithic, top-down, monolithic form of government can function when people aren't responsible enough — what we're seeing take place all over the world, most notably in the USA.
But remember: Only you can give words their power. Words are abstract symbols with less substance than an absent breeze. They do not exist except as we accept them, employ them, and consume them. Unfortunately, ignorant people allow words to rule them. They are reactors. Not good for a country that espouses free speech.
Vlad Lenin knew what he was doing when he banned freedom of the press and free speech as his first official action. He said words were more dangerous than bullets.
———- ooo ———-
THE PLANET condemns the attacks on free speech that have taken place in the past few days, an acceleration of a trend what began in the Reagan era, when the word "liberal" became a dirty word to be replaced by "progressive."
Cases in point from the past 10 days:
Social media platforms bar the President of the United States.
Cumulus Radio informs its talk show hosts they will be fired if they refer to "stolen elections."
Mainstream media continue to suppress unfavorable reports on Hunter Biden.
MSNBC cuts off the President during a statement on Monday (Jan. 11).
The hypocrisy in the situation of NBC and Twitch with hockey analyst Mike Milbury and NASCAR driver Hailie Deegan, respectively. Milbury, an excellent NHL analyst for 14 years, responded to the play-by-play announcer's statement that the bubble in which the league plays its games because of COVID-19 "is a terrific environment … if you enjoy playing and enjoy being with your teammates for long periods of time. It's a perfect place." Milbury replied,  "Not even any woman here to disrupt your concentration." NBC fired Milbury. He's white. He's male. He's 68 years old. The day before, Deegan, driving in a virtual race streaming on Twitch, asked of a rival, "Who's that retard behind me?" Uproar ensued, but she faced no consequences from the network or her sponsor, Ford Motor Company, outside of an apology and "sensitivity training" (brainwashing). She's white. She's female. She's pretty. She's 19. Perfect eye candy for CNN and Ford. In THE PLANET's book, neither Milbury nor Deegan didn't anything remotely controversial. They used words. That's all.
The continued persecution of Julian Assange for being a great investigative reporter and doing his job as the Fourth Estate.
When someone says something hateful or shameful, the words themselves indict the speaker or writer. Deegan's use of the word "retard" reflects on her uncensored sensibilities. We know more of who she is and what she's all about. If we can understand that, free speech, no matter how inflammatory, renders back to the wisdom of "sticks and stones may break my bones …" And please, tender s no "yelling fire in a crowded theater." The induction on that argument was well established long ago, as common sense will tell us.
If you want some speech to ridicule (but not ban), how about CNN's Sara Sidmer's crying jag a couple days ago giving her report on the pandemic. Real professional. The network and its anchors rushed in with snowflake support, creating an on-air "safe room." Can you imagine Chet Huntley switching to Nancy Dickerson for a similar report, and Dickerson bawling? NBC would have canned her in two seconds for lack of professionalism.
Here's our contradiction: We cherish free speech, but we realize now that a majority of Americans aren't responsible enough to handle it. Where's Adolph when we really need him?
Do you want to censor us for that?
Think carefully!
———- ooo ———-
Folks, lay in your MREs and water. We could be in for it. You might also want to put Winston Smith on speed dial.
---
"No one worth possessing / Can quite be possessed" — Poet Sara Teasdale.
"OPEN THE WINDOW, AUNT MILLIE."
LOVE TO ALL.
The views and opinions expressed in the comment section or in the text other than those of PLANET VALENTI are not necessarily endorsed by the operators of this website. PLANET VALENTI assumes no responsibility for such views and opinions, and it reserves the right to remove or edit any comment, including but not limited to those that violate the website's Rules of Conduct and its editorial policies. PLANET VALENTI shall not be held responsible for the consequences that may result from any posted comment or outside opinion or commentary as provided in Section 230 of the Communications Decency Act and this website's terms of service. All users of this website — including readers, commentators, contributors, or anyone else making use of its information, hereby agree to these conditions by virtue of and contained in this notice. When PLANET VALENTI ends with the words "The Usual Disclaimer," that phrase shall be understood to refer to the full text of this disclaimer. Copyright (c) 2020 by Dan Valenti.