BY DAN VALENTI
PLANET VALENTI NEWS AND COMMENTARY
(FORTRESS OF SOLITUDE, THE WEEKEND EDITION JAN. 15-7, 2021) — Now that the NFL is into the divisional round of the playoffs and the world is back where it should be on Tom Brady GOAT Standard Time, we must be approaching Jan. 20. The "uh-oh" day dawns.
January 20? That's a scant few days after Brady and the Bucs defeat Breezly Draw and the Saints, which means that America's newest armed camp, Washington, D.C., will be inaugurating the 46th president of the United States.
The 20-foot security fencing is in place.
The razor wire is sharp and shiny.
20,000 federal troops will be locked and loaded.
Along with another few thousand cops, troopers, and deputies in riot gear.
Along with the Secret Service.
Not to count on the hundreds who will be undercover.
What country did you say is this, again?
And all the while, the House of Representatives, with their superfluous impeachment melodrama, just gave us a clue about who will be running the show after Syracuse Joe takes the oath.
———- ooo ———-
Personally, THE PLANET prefers first downs to second impeachments.
How do we attack this subject in a thousand words when it's worthy of War and Peace?
The president-elect, Syracuse Joe Biden, didn't not want this second try at putting Donald Trump in the James Bond ejection seat. Temperamentally he loves it but politically, not a drop, not when the Constitution will perform the job neatly, effectively, and quietly as 45's term of office expires in a matter of days. Donald Trump officially lost the election, remember? On Wednesday, Trump will no longer be in office.
He will no longer be in office!
He will no longer be in office!!
HE WILL no longer be in office!!!
HE WILL NO LONGER BE IN office!!!!
HE WILL NO LONGER BE IN OFFICE!!!!!
What part of that isn't clear, or do we need Sam Kinison to SS-CC-RR-EE-AA-MMMMMM IT-t-ttt!!????
———- ooo ———-
Syracuse Joe's Inaugural theme is "America United." Funny that.
Impeachment will present the opening of his presidency with the exact opposite — America dangerously divided and once again inflamed.
Do you think Joe wants that? No. Not close.
But did he have a choice? That is the question.
He's only going to be the President of the Friggin' United States, the most powerful person on earth, and he can't control a tiny faction of his own party that, against all good advice, decided to pour salt brine in the country's open wounds.
U nity? N o, I 'm T ired, Y o!
THE PLANET believes Biden sincerely wants to bring about unity, if for nothing else than his ability to be an effective president. He campaigned on e pluribus unum, but he will have a much harder time if his party puts a match to the gasoline-soaked country and goes through with a Senate trial, which cannot be done prior to Jan. 20. Instead of diving into his agenda, Joe's presidency will be dominated by the Ghost of Trump, a haunting he seriously wants to avoid and one that will not only cast a long shadow but may backfire by reanimating a corpse.
As president-elect and president, he can't control Congress. However, you mean to say that as he takes the office, he has no sway in the Democratic caucus, not with his party controlling both houses? If not, we have Exhibit A for the case that Biden might well be a figurehead, with VP Kamala Harris as acting commander. Of course, if so, she herself will be beholding to the rogue elements controlling her and the Squad. Having watched a lot of Perry Mason, we know Exhibit A doesn't make the case, but it should put every American on guard.
———- ooo ———-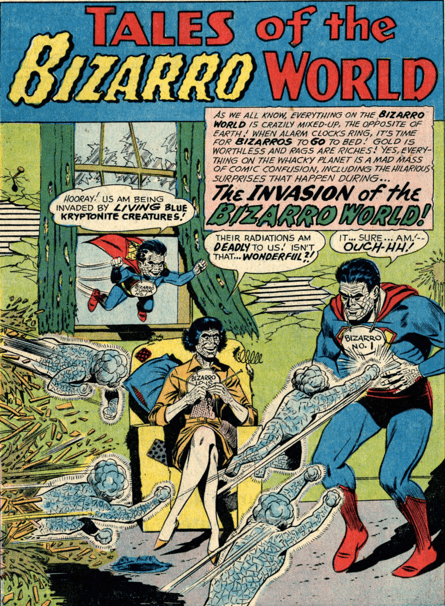 It's ironic. The weaponized far left, having cowed moderates and centrists of their party into submission, now want to convict Trump after he leaves office, given that they began it before he won in 2016.
What's the point? The new Senate will be split 50-50 and stands a marginally better chance to convict than this one, but a two-thirds majority is unlikely.
This is all about the irrationality of revenge and hate, The Shrills of the Squad loving to see Trump in suspended animation with respect to a Senate trial. So what if America remains hostage to a sideshow and President Biden's agenda becomes a weak supporting act booed off the stage. Do you think they care?
The blow-up will be felt in two years during the mid-term elections.
Can lawmakers try to remove someone from office who does not hold office?
The Constitution is silent on this point, and it's never been adjudicated. On the face of it, the action seems absurd, but that's where we are politically in America …
… on Bizarro World.
Go Bucs!
Have a great weekend, everybody.
—————————————————————————————-
"It's wanting to know that makes us matter. Otherwise, we're going out the way we came in" — Playwright Tom Stoppard.
"OPEN THE WINDOW, AUNT MILLIE."
LOVE TO ALL.
The views and opinions expressed in the comment section or in the text other than those of PLANET VALENTI are not necessarily endorsed by the operators of this website. PLANET VALENTI assumes no responsibility for such views and opinions, and it reserves the right to remove or edit any comment, including but not limited to those that violate the website's Rules of Conduct and its editorial policies. PLANET VALENTI shall not be held responsible for the consequences that may result from any posted comment or outside opinion or commentary as provided in Section 230 of the Communications Decency Act and this website's terms of service. All users of this website — including readers, commentators, contributors, or anyone else making use of its information, hereby agree to these conditions by virtue of and contained in this notice. When PLANET VALENTI ends with the words "The Usual Disclaimer," that phrase shall be understood to refer to the full text of this disclaimer. Copyright (c) 2020 by Dan Valenti.