BY DAN VALENTI
PLANET VALENTI NEWS AND COMMENTARY
First in a Two-Part Series
(FORTRESS OF SOLITUDE, MONDAY MARCH 29, 2021) — There's a clan war going on between some residents of the Shacktown section on upper Holmes Road and the city of Pittsfield over a now-built and running cell phone tower there.
In 2017 Verizon petitioned the city to construct a 5G, 115-foot, 12-antennae tower. The Zoning Board of Appeals approved a special permit, and construction began in March 2017. The ZBA, city planner C.J. Hoss, and city solicitor Stephen Pagnotta say residents within 300 feet of the tower were properly notified. A handful of residents opposed to the tower disagree and went to court. Late last summer, Superior Court judge Doug Wilkins dismissed the neighborhood's claims out of hand. Wilkins said residents had a 90-day window to raise concerns about the construction but no one came forward within that period.
"While the result may seem harsh to abutters, the opposite rule may be harsh to applicants, who may invest time, effort, and money in acting under a permit in the honest belief that no one intended to contest or appeal from the permit," Wilkins said in his late-August 2020 ruling.
———- ooo ———-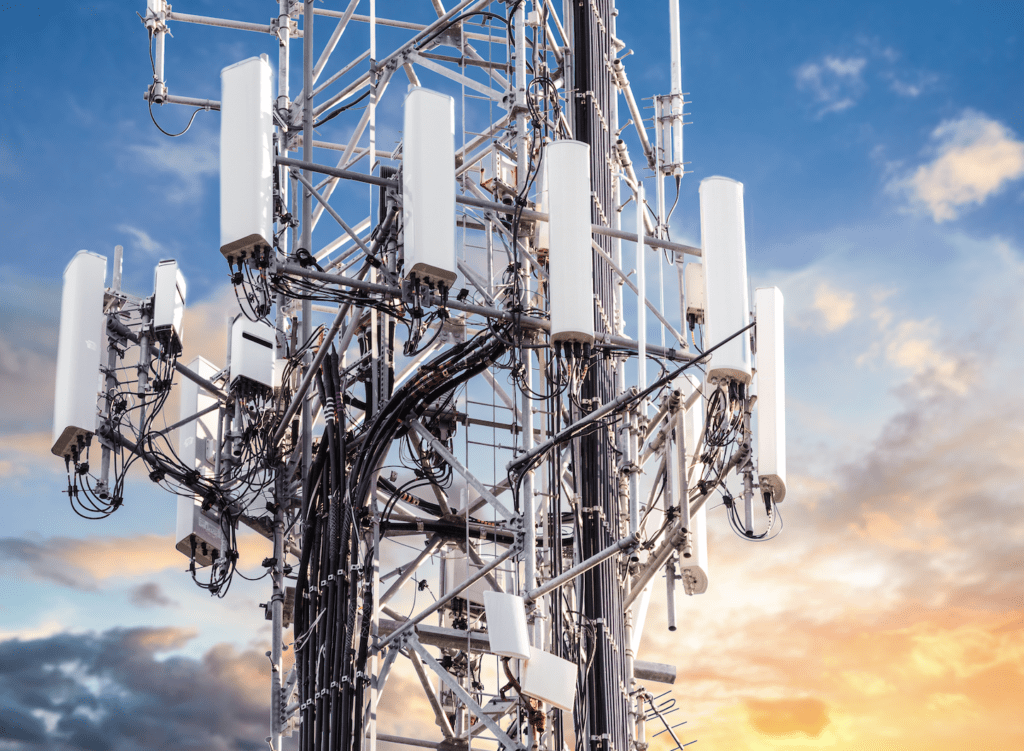 The tower, located at 877 South Street, hovers over a neighborhood that includes Plumb, Alma, Fairhaven, and Ora streets; Elmer, Atmer, Stanton, and Oliver avenues; and Lori Court.
The neighborhood's story keeps moving. First they complained they weren't notified. Then they objected on aesthetic grounds. Now they claim health hazards — headaches, cardiovascular stress, birth defects, and cancer.
The FCC disagrees: "Measurements made near typical cellular and PCS installations, especially those with tower-mounted antennas, have shown that ground-level power densities are hundreds to thousands of times less than the FCC's limits for safe exposure.   This makes it extremely unlikely that a member of the general public could be exposed to RF levels in excess of FCC guidelines due solely to cellular or PCS base station antennas located on towers or monopoles."
The American Cancer Society also disagrees, saying there is no credible evidence that exposure to RF from cell towers causes any noticeable health effects.
What's not in dispute are the facts. Cell phone towers emit large amounts of radio frequency radiation (RF) — "microwaves," the kind you use everyday to cook your food. Of course, unlike ovens, cell towers emit massive amounts of radiation, which is the combination of electronic and magnetic waves moving together at the speed of light — almost faster than Peter White could coin the word "houseless." That's why they are built tall and out of reach. Measurements on the ground show little to no increased radiation from typical ground readings.
Board of Health director Gina Armstrong said that only one resident of the area complained of heath concerns and no one submitted any specific claims.
The most vocal resident of Shacktown has been Courtney Gilardi. On Sept. 21, sent the following e-mail to Armstrong:
"I contacted the Pittsfield Health department weeks ago when my daughter started having headaches that corresponded with the activation of a cell tower in our neighborhood. I was reassured someone would call me back that afternoon after they returned from the field, but that never happened.
When may I be able to speak with someone about our concerns?"
———- ooo ———-
City councilor Chris Connell, in whose ward Shacktown is located, submitted with Ward 5's Patrick Kavey a petition requesting that the health department investigate the residents' concerns. "Apparently the health department has not sent anyone there to at least document the symptoms," Connell told THE PLANET. "They are just stating that they don't have the expertise. I don't believe so have to have a special expertise to investigate and document the health concerns. I believe the city and the administration are just trying to pass the buck. Maybe it's because there could be a legal issue since the city granted the permit."
Armstrong told THE PLANET:
"In response to the concerns raised by residents, the Health Department is preparing resource information for a review with the Pittsfield Board of Health. Because there are no MA state or Federal EMF/RF safe limit regulations, local public health does not have the standards or process to access EMF/RF conditions locally, nor the expertise to conduct a health assessment of neighboring residents. At the next  meeting of the Pittsfield Board of Health, the Board is prepared to review options for next steps to address the neighborhood health concerns.
"With advancements in technology and a demand for health impact studies related to that technology, State legislation has been filed that would establish a special commission to conduct health studies associated with electromagnetic and radiofrequency radiation. Unfortunately,  there is no state funding at this time to support the bill."
———- ooo ———-
In Part Two, THE PLANET follows up with more, include our verdict on this Solomon matter.
—————————————————————————————————————–
"I don't need time. I need a deadline" — Musician Duke Ellington.
"OPEN THE WINDOW, AUNT MILLIE."
LOVE TO ALL.
The views and opinions expressed in the comment section or in the text other than those of PLANET VALENTI are not necessarily endorsed by the operators of this website. PLANET VALENTI assumes no responsibility for such views and opinions, and it reserves the right to remove or edit any comment, including but not limited to those that violate the website's Rules of Conduct and its editorial policies. PLANET VALENTI shall not be held responsible for the consequences that may result from any posted comment or outside opinion or commentary as provided in Section 230 of the Communications Decency Act and this website's terms of service. All users of this website — including readers, commentators, contributors, or anyone else making use of its information — hereby agree to these conditions by virtue of this notice. When PLANET VALENTI ends with the words "The Usual Disclaimer," that phrase shall be understood to refer to the full text of this disclaimer.