BY DAN VALENTI
PLANET VALENTI NEWS AND COMMENTARY
Second of Three Parts
(FORTRESS OF SOLITUDE, WEDNESDAY SEPT. 1, 2021) — That the white-washed story of the Alamo (literally, white washed) on March 6, 1936 turned out to be farcical and a presage to America's present culture wars doesn't suggest that the nineteenth century ethos translates in meaningfully to 2021.
It doesn't, not for THE PLANET or anyone else.
It's a mistake to plunk historical events out of context and judge by today's standards. Forays into history teach that proper historical conveyance can only be accomplished relying on fact, as much as can be obtained. Context is key. It's fantasy to take the cultural standards of one society and apply them to another or superimpose a different phase of the same society to a different chronological point. Attitudes towards race, capitalism, and land speculation — major drivers in the 1936 battle — bear little resemblance to 2021 America.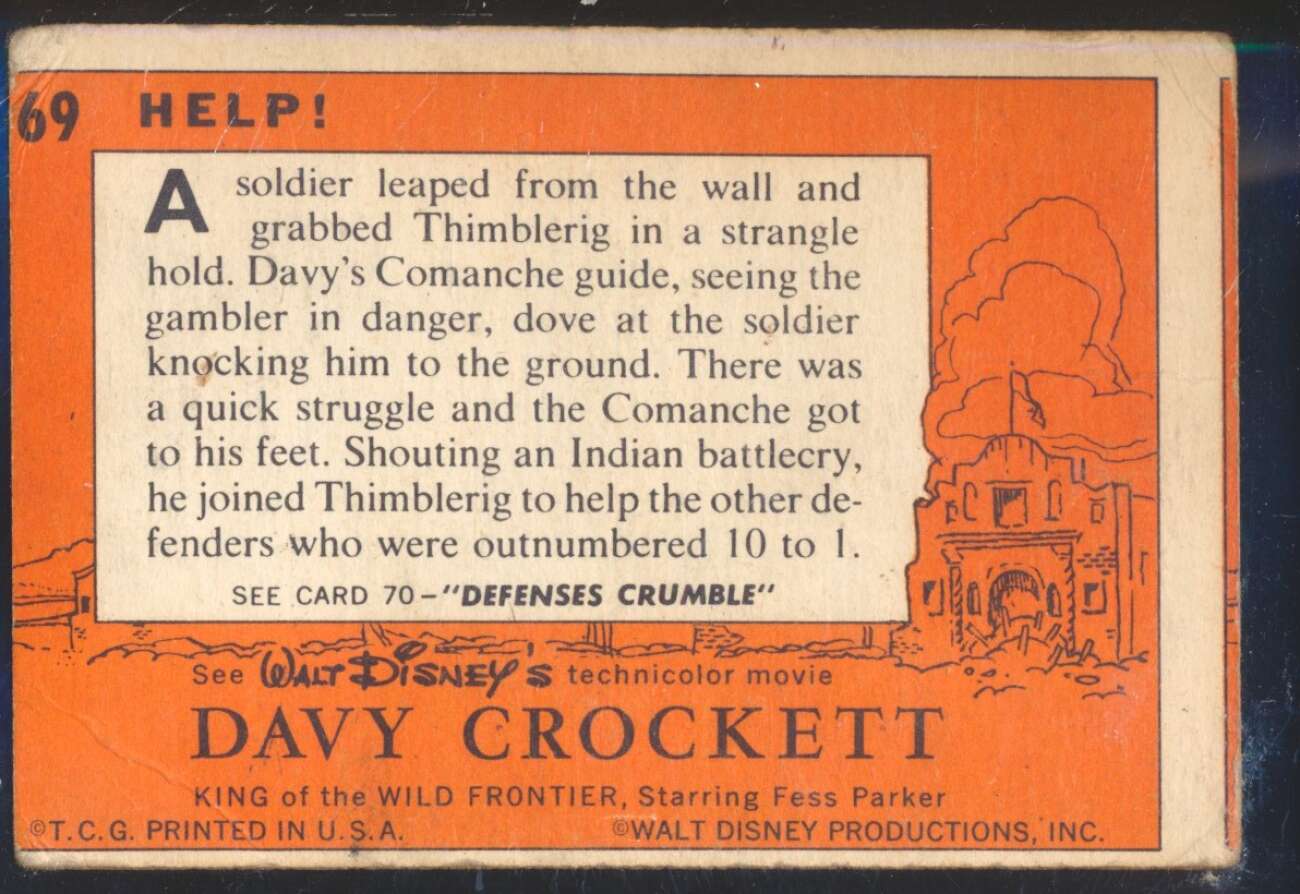 Yes, there's racism. Yes, capitalism is still under attack, and the greed that drove Americans into Texas on a land grab exists today. However, cultural attitudes toward race have improved dramatically. Capitalism remains the best way to manage an economy. Moreover, it's the only economic system that fully accounts for greed and as such is the most pragmatic
As this series has explored, the Alamo's revisionist history stems not so much from ideologues attempting to impose 2021 wokeness on 1836 cultural realities. That history was put together by scholars who spent countless hours of tedious research in the fortress' archives. Records include Col. William Travis' personal diary in which he delineates his sexual conquests and an ongoing battle with syphilis. It contains Jim Bowie's bragging about the bargains he drove purchasing Negro slaves. Contemporaneous accounts of the legendary Davy Crockett show him to be extraordinary primarily in his personal foibles.
———- ooo ———-
Crockett, called by the authors of Forget the Alamo "the most famous man in America" outside of President Andy Jackson, was a frontiersman with a genius for self promotion based on "tall tales" of his backwoods exploits. Much like today's politicians, Crockett's lies got him elected to Congress. He wasn't an "office type," however, and the restless Davy, 49, after three terms needed a different challenge. Mountain bikes hadn't yet been invented.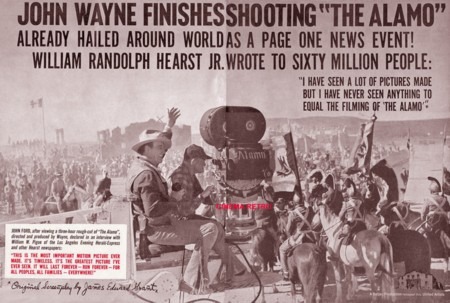 Crockett's journeyed to Texas on a government handout of 4,500 acres. Crockett never did establish a cotton plantation, of course, having met Travis in a chance encounter near San Antonio.
Travis lured Crockett and his small band into the Alamo walls on false pretexts. The Tennesseans found themselves trapped, hopelessly outnumbered, and in a death trap. The rest, as they say, is history … or myth, depending on your stomach for historical truth.
———- ooo ———-
What about the two other two big names at the Alamo?  Bowie, 39, was an angry, raging drunk whose claim to fame was supplying musician David Jones with his last name (the-then unknown rock star wanted a new last name to avoid confusion with David Jones of the Monkees. He became David Bowie). Travis, 26, was an ambitious but clueless officer. He made a series of blundering decisions that led nearly 200 men to certain death.
The slaughter should never have happened. Sam Houston ignored Travis' desperate plea for reinforcement because he knew the Alamo had no strategic importance, because it wouldn't hamper Santa Anna's ruthless attempts to crush the American rebellion, and because he judged Travis to be incompetent. Houston didn't want to needlessly doom any of his troops.
The Alamo's myth making occurred more than a century after the hour-long battle, primarily through film depictions. Travis did not draw a line in the sand. He did send many appeals for reinforcements, being outmanned 15-to-1. He received no help because the citizens of southern Texas, including Houston and Col. Jim Fannon in Goliad, realized the Alamo was a death trap.
———- ooo ———-
Travis chose to defend crumbling mission with a quarter-mile perimeter. To defend this ramshackle pile of adobe, he had an undisciplined band of slightly more than 180 ruffians, roustabouts, and rounders. Against a force of 2,500 of Mexico's best troops, they had no chance for an adequate defense.
From the book: "[N]one of this [i.e., the slaughter] needed to happen — none of the Alamo's defenders needed to die — and they only did so because Travis and Bowie ignored every warning of Santa Anna's approach and inexplicably remained in San Antonio to defend an indefensible outpost. … how anything that happened after Santa Anna's approach on Feb. 23 [1936] can be held up as 'bravery' is beyond us. … Travis and his men were trapped. Despite the legend, there was never any vote in which the defenders elected to stay and fight. They simply had lingered too long, and now they were trapped. Every one was a dead man walking."
While there was still time to escape, Travis withheld news to the men that no reinforcements were on the way, robbing them of choice. The book calls Travis' one of U.S. history's greatest military embarrassments. It also revealed the fact that many of the defenders tried to run away during the battle. Some were sensibly pulling tail; others chose to die "in the open" rather than penned inside the compound.
For about a century, Texas and the rest of America showed little interest in wanting to remember this military disaster. The Battle of the Alamo would probably have have been forgotten until popular culture perpetuated the lies that made the bloody stump into a crown and scepter. Books were first in the 1900s; then came the puritanic, prim, and proper Daughters of the Republic of Texas, who to this day praise the purity of Aryan cultural superiority over Latinos and blacks.
The myths weren't put over the top, however, until Walt Disney then John Wayne got involved.
THE PLANET's Weekend Edition concludes this series.
————————————————————————
"The Alamo's [Wayne's movie] place in history will probably be that of the most lavish B picture ever made … B for banal" — Newsweek.
"OPEN THE WINDOW, AUNT MILLIE."
LOVE TO ALL.
(c) 2021 By PLANET VALENTI & EUROPOLIS MANAGEMENT. The views and opinions expressed in the comment section or in the text other than those of PLANET VALENTI are not necessarily endorsed by the operators of this website. PLANET VALENTI assumes no responsibility for such views and opinions, and it reserves the right to remove or edit any comment, including but not limited to those that violate the website's Rules of Conduct and its editorial policies. PLANET VALENTI shall not be held responsible for the consequences that may result from any posted comment or outside opinion or commentary as provided in Section 230 of the Communications Decency Act and this website's terms of service. All users of this website — including readers, commentators, contributors, or anyone else making use of its information — hereby agree to these conditions by virtue of this notice. When PLANET VALENTI ends with the words "The Usual Disclaimer," that phrase shall be understood to refer to the full text of this disclaimer.