BY DAN VALENTI
PLANET VALENTI NEWS AND COMMENTARY
ADD 1 9/10/21: Nothing on North (NON), Tyerville's most "vibrant and dynamic" attraction, strikes again. A couple of NON's denizens of the deep, who tried to burn down St. Joseph's Church, have been nabbed. From the PPD, Lt. John Soules:
On Wednesday Aug. 4, 2021 at approximately 3:30AM, a Pittsfield Police Department (PPD) patrol officer observed a fire on the south side door of St. Joseph's Church, located at 414 North Street in Pittsfield.  The officer requested a response from the Pittsfield Fire Department (PFD).  It was readily apparent that the fire had been intentionally set.  PFD was quickly able to extinguish the fire but the door sustained significant burn marks on both the interior and exterior sides.  
Through a determined investigative effort, two suspects were eventually identified and charged.  53-year-old Michael Innis and 34- year-old Brock Randolph were each charged with one count of Burning a Building.  Additional charges may be forthcoming.  Both men currently reside in Pittsfield, although each man has ties to the eastern part of the state.  
Anyone who witnessed this incident, or wishes to provide additional information is asked to contact the lead investigator, Detective Kim Bertelli-Hunt, at 413-448-9700 x532.
———- ooo ———-
(FORTRESS OF SOLITUDE, THE WEEKEND EDITION SEPT. 10-12, 2021) — THE PLANET thanks the many who found our comment about the The Foundry's "cutting edge" productions ROFL (Monday's PLANET).
"A plant, three lima beans, and a frog croaking while a woman reads a bad translation of Alfred Jarry's Ubu Roi," including its memorable first word ("Merde!").
Such schlock passes for art at these "experimental" roadhouses.
"Experimental" = Providing  performance space for troubled men and women (mostly the latter) hung up on the past (often "daddy issues").
When they relocate to places like Lenox or West Stockbridge, you can  predict the funding mechanism: Rich, aging, and bored patrons who still need their butts kissed.
THE PLANET now hopes that The Foundry, after having judged our dramatic creation to be sheer genius, won't ask us for performance rights.
———- ooo ———-
Having practically minored in Absurdist Theater as an undergrad at Union College under the late, great Prof. Sam Ullman, we know the landscape well: Genet, Beckett, Ionesco, Adamov, Pinter, Jarry, Witkiewicz, Sartre, Camus, and so on. We could write a book, and may yet.
When the Absurdist movement reached its heights in the late 19th-early 20th centuries, it had something to say. Not so much in 2021, where real life has eclipsed brush art. Satire, like the Absurd, is no longer possible. In Prof. Ullman's prophetic words, "Making the Absurd absurd is absurd." Thus, when a venue such as The Foundry describes its work at "cutting edge," steer clear.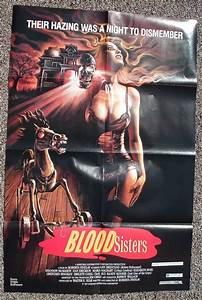 THE PLANET has seen too much of that faux expression: snobbery erected to banish more than it lets in, the irony being that with 2021's political zeitgeist, such walls get built in the name of "diversity" and "inclusion." If not "vibrancy" and "dynamism."
Oops! You caught us. We used the word "zeitgeist" without permission of Woody Allen. All we can say is, "Hey, when in Rome …"
Folks who pretend to enjoy such "art" provide fascinating case studies. For instance, the person who sent a letter support of The Foundry's closing the access road to Truc's Oriental Express restaurant on Merrit Way in West Stockbridge so Amy Brentano's group could present outdoor entertainment.
He/she/it/they/them wrote that The Foundry "[meets] the needs of younger audiences in search of fresh ideas which [sic] brings greater relevancy to their lives."
Right.
Lots to digest. It's written in code. We shall attempt an Alan Turing and translate as: "Younger audiences, numbed into a zombie-like state they emulate from bad TV, find their lives pointless. Not knowing how to create their own fun, they look to others to tell them how." Ah, the fate of the poor souls of the cradle-to-grave "Smart" generation.
"Here we are now. Entertain us!" — Kurt Cobain.
———- ooo ———-
Amy Brentano, The Foundry's founder, has an interesting c.v., appearing in a series of independent films in 1980s, the era of Big Hair and plunging necklines.
Actually, we have enormous respect for anyone who can make a living in the unpredictable world of film. We love artists who take the chance.
We realize we're in "eye of the beholder" territory of "What's art?"
Actually, those nearly 40 years ago, Amy did more than fall out of her top. She appeared topless with enough regularity to make Phillips' Milk of Magnesia envious. Amy, now pushing 60, left little to the imagination in those halcyon days of youth. Decades later, we wonder if she would like to cover up — her film legacy, that is. As the old cigarette commercial put it, "It's what's up from that counts!"
Brentano starred in such all-time greats as Breeders (from encyclopedia dot com's one-star review:"Ridiculous foam rubber monster attacks and impregnates women in New York"), Blood Sisters (From IMDb: "Seven girls must spend the night in an old house, which once was a brothel, as part of an initiation;" IMDb has a 3:12 trailer … THE PLANET dares you to watch it … it will be the longest 3:12 minutes of your life), and Robot Holocaust (from rankly dot com: "Neo, a drifter from the atomic-blasted wastelands, and his klutzy robot sidekick arrive at a factory where slaves labor to fuel the Dark One's Power Station;" the site ranks this as the "4th best Amy Brentano movie"). 4th.
Ouch.
THE PLANET may be missing something, but after Orson Welles' Citizen Kane and Stanley Kubrick's 2001: A Space Odyssey in the 1-2 spots, the all-time listing of Top Films seems to be missing these flicks.
We do have the presenter's greeting for Amy at the Oscars: "Here they are, Amy Brentano."
You can't fall out of your top if you're not wearing one. We can't speak for Amy, but we know from our own '80s Hollywood fling with Full Metal Jacket's Lee Ermey that many young women eagerly donned birthday suits looking for their big break. Boobs in your face were as numerous as the volcanic sands of Iwo Jima. In the '30s and '40s, all a pretty gal had to do was sit in Schwabb's Drugstore to be discovered. By the '80s, you had to show your rack.
———- ooo ———-
It appeared as if Amy's battle with neighbor Truc Ngyuens' Oriental Express restaurant reached a Hollywood happy ending last week. Five days later, however, the West Stockbridge Select Board's meeting (Zoom, of course) suggests otherwise. So does other scuttlebutt picked up by THE PLANET from, uh, "interested" sources. The meeting had to be muted when someone bombed with a racial slur directed at Truc and her family, who, incidentally, live in the same building that houses their location. We quote: "You [gooks] should all be fucking dead."
Nice. Who did this? An "innocent" prankster? One of Brentano's children? One of her friends? Some random, deranged kook? Presumably, the Town of West Stockbridge has a recording. Can forensic tools be able to trace the culprit. We hope so.
———- ooo ———-
After the meeting, Truc expressed concern for her safety and that of her family.
Understandable.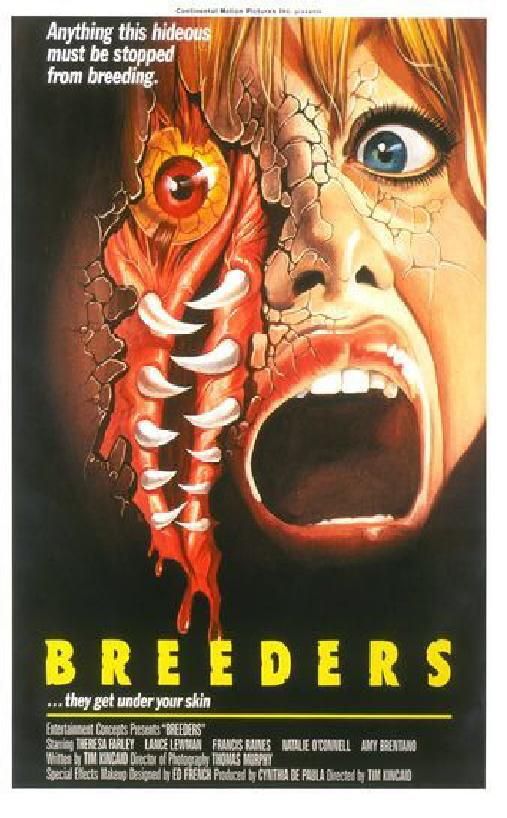 This hard-working, entrepreneurial family has been running their great restaurant for 42 years. Then comes Brentanoin 2002, up from 345 W. 88th St in Manhattan (where else?). She moves to Richmond, 576 State Road, buys the former pottery building and land, including Merritt Way, the only access road to the Oriental Express.
This summer, in violation of town rules, she hosted a series of outdoor events that not only cut off Truc's customers but, Truc said, produced so much noise it drove away many more. That number can never be counted. Same with the money the Express lost.
Truc may be pursuing legal redress. She has 20 days to appeal the The Foundry's special permit (Sept. 22). If action doesn't happen within that window, Ngyuen can file a civil action, as we hear may happen.
The record seems clear. Truc and her family have been wronged. It also seems clear West Stockbridge hasn't made proper amends.
THE PLANET notes the compromised relationship between Brentano and Select Board chair Eric Shimelonis. Shimelonis and his conflict-of-interst stink had no business anywhere near the deliberations.
————————————————————–
"What elephant?" — Jimmy Durante.
"OPEN THE WINDOW, AUNT MILLIE."
LOVE TO ALL.
(c) 2021 By PLANET VALENTI & EUROPOLIS MANAGEMENT. The views and opinions expressed in the comment section or in the text other than those of PLANET VALENTI are not necessarily endorsed by the operators of this website. PLANET VALENTI assumes no responsibility for such views and opinions, and it reserves the right to remove or edit any comment, including but not limited to those that violate the website's Rules of Conduct and its editorial policies. PLANET VALENTI shall not be held responsible for the consequences that may result from any posted comment or outside opinion or commentary as provided in Section 230 of the Communications Decency Act and this website's terms of service. All users of this website — including readers, commentators, contributors, or anyone else making use of its information — hereby agree to these conditions by virtue of this notice. When PLANET VALENTI ends with the words "The Usual Disclaimer," that phrase shall be understood to refer to the full text of this disclaimer.