BY DAN VALENTI
PLANET VALENTI NEWS AND COMMENTARY
(FORTRESS OF SOLITUDE, WEDNESDAY SEPT. 8, 2021) — The Gr8 Shacktown Cell Tower Battle comes to a head Thursday night (Sept. 9).
We think.
Representatives from the city of Pittsfield will virtually "meet" (presumably via Zoom) from 3 to 5 p.m. to settle a dispute over the company's tower at 877 South St.
This being Pittsfield, of course, concerned citizens (and there are many, especially from Plumb, Alma, Fairhaven, and Ora streets, plus Elmer, Atmer, and Oliver avenues) aren't welcome. The Suits know better. Always. They're smarter than you. You're not sure?
Just ask them.
———- ooo ———-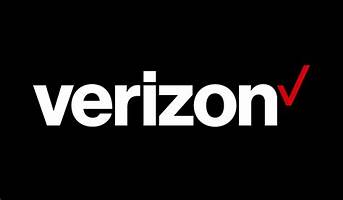 Attorney Brad Gordon and interim Health Board head Andy Camby will represent the city. For Verizon, Ellen Cummings, state and government affairs director; Jay Latorre, network engineer; Josh Swift, company attorney, and Dr. Eric Swanson, health consultant. At issue, according to Mike Muadin, president, Alliance for Microwave Radiation Accountability Inc. (AMRA), "the outbreak of Microwave Radiation Syndrome among 14 people living near the Verizon Wireless Cell Tower located at 877 South Street."
The Pittsfield Board of Health comes to the meeting badly outgunned and in chaos. Of the current six positions, two are vacant, with Cambi still trying to find the door. They're going up against a global corporation that, at least as far as it appears, has crossed the "i"s and dotted the "t"s or a reasonable facsimile thereof.
Representing Mary Jane and Joe Kapanski of Shacktown? The Invisible Man. Technically, it will be Gordon and Cambi. THE PLANET has known Gordon since the 1980s, and he's an honest, decent, level-headed man. We're glad he'll be in the foxhole. Cambi? We haven't a clue.
Our chief concern lies in the long track history that Pittsfield's political poison has with lying, obfuscation, lack of transparency, and its preference for heavy black curtains blocking the sunlight of the secret back rooms. To be frank, it appears that Gordon may be on a fool's errand, deliberately kept in the dark for some strange reason by those in the city government's upper echelons. Gordon's a solid guy. He doesn't deserve such treatment.
Current case in point of city officials' treachery: The Best Friends of Springside Park. The Bests are fighting an uphill war of attrition with bought-and-sold city officials (McGee, McGrath, Ruffer, Tyer, Parks and ConComm commissioners) to keep the park out of the hands of a private outside developer. That New Hampshire-based developer, at the behest of compromised city "leaders" no less, wants to lay waste the center of the park with bright lights, concrete, blaring noise, strip clearing, and dangerous bike pump tracks.
In doing so, those officials have ignored the Kapanskis and caved to the narrow interest of a tony, tiny minority.  There's a lot of money involved, but, of course, advocates for the insanity claim it's for "the children," especially underprivileged kids — a reckless "sport" whose machines costs thousands of dollars. As we all know, poor parents have thousands of extra dollars to spring for mountain bikes and associated equipment.
———- ooo ———-
Compounding the cell tower David-Goliath mismatch is an internal feud within the David ranks. Courtney Gilardi, who heads neighborhood opposition to the tower over health concerns, threw a nutty on AMRA's Muadin, who leaked e-mails between her and Gordon. Gilardi had two bones to break: (1) The missives, she fears, tipped Gordon's hand with respect to his strategy going into tonight's meeting, and (2) The e-mails might have kill any chance Gilardi has on receiving cooperation and transparency from the city.
Unbelievably (not), it looks like another concerned citizen, acting completely within her rights, fears retribution from officials ostensibly supposed to be representing her on an issue with serious health implications: headaches, insomnia, cardiovascular stress, birth defects, and cancer.
Rod Serling (VOICE OVER): "That's the signpost up ahead. Your next stop, The Tyer Zone" (aka the city of Pittsfield).
———- ooo ———-
Muadin has a winning case for leaking the e-mails. At the same time, THE PLANET finds Gilardi's concerns legit. What mom wants to take time out to fight city hall? Not a one. THE PLANET is sure Gilardi has a thousand other tasks on which she'd rather spend her time. Muadin, in a show of good faith, apologized to Gilardi and made that apology public.
THE PLANET, in an exclusive, presents it here:
MUADIN: On Sunday, September 5, 2021, I released a series of e-mails detailing the response of the City of Pittsfield, Massachusetts to the outbreak of Microwave Radiation Syndrome among 14 people living near the Verizon Wireless Cell Tower located at 877 South Street.
These e-mails were obtained by me, personally, through a series of Public Records Requests to the City of Pittsfield.  This effort, made in the interest of governmental transparency and to provide timely information to Pittsfield Cell Tower Concerned Citizens after simple requests for answers were ignored, repeatedly and on multiple occasions, by public officials of the City of Pittsfield, was mine and mine alone.
The idea for the use of Public Records Requsts and the release of information as an activist's tactic is mine and mine alone.
The decision to release e-mails at this critical time prior to the meeting between Verizon Wireless and the City of Pittsfield was made by me, alone, without prior consultation with Courtney Gilardi and Pittsfield Cell Tower Concerned Citzens, and without her knowledge or that of her citizens' group.  Full responsibility for anything that takes place as a result of my decision to release those e-mails and to issue a public statement at this delicate time, is mine.  I accept it publicly, without hesitation.
I stand by every word of my statement.
The decision to release Courtney Gilardi's Friday, September 3, 2021 e-mail to Pittsfield Board of Health Member Brad Gordon was mine and mine alone, as was the decision to release Brad Gordon's Friday, September 3, 2021 e-mail response to Courtney Gilardi.  This action was also taken without prior consultation with Ms. Gilardi and without her knowledge or express permission.
Although I considered these communications to be a matter of public record, ones that I, myself, or anyone else could obtain in a public records request, Ms. Gilardi has rightfully taken umbrage at my decision, given the immediacy of release, the publication of Attorney Gordon's strategic intent, but most particularly since it could be perceived as having been undertaken in coordination with her.  She is justifiably concerned that my actions could jeopardize her own relationship with officials in her home city of Pittsfield, that it might destroy her ability to work with the Pittsfield Health Director and what remains of the Pittsfield Board of Health.
I wish to make it unequivically clear to the media, to the public, and to the municipal government of the City of Pittsfield, particularly the Pittsfield Health Director and the Pittsfield Board of Health, that the responsibility for the release of those e-mails, along with every other major action undertaken by AMRA in these past 5 months, has been mine and mine alone.  It has been my enterprise and was not the work of Courtney Gilardi.  Any failures, any blame, belong to me.
I conclude with a public apology to Courtney Gilardi, to the members of Pittsfield Cell Tower Concerned Citizens, to the residents of the Shacktown neighborhood, and to Attorney Brad Gordon of the Pittsfield Board of Health for my untimely release of the Friday, September 3, 2021 e-mails.
I sincerely regret any difficulty this action may have caused you.  It will never happen again.
———- ooo ———-
When THE PLANET got wind of this mea culpa, we contacted Muadin. We told him we didn't see the need to apologize to anyone. He shared PUBLIC documents obtained through FOI requests and had every right to do so.
Muadin replied at length, which, we share here:
MAUDIN: Thank you for your thoughtful words of encouragement and understanding," Muadin write.  "That is why I always reach out to you, a man who genuinely has the back of the Kapanskis of the world.
My apology is limited to my decision to release the Friday, September 3, 2021 e-mails between Courtney Gilardi and Brad Gordon.  I did so without consulting Ms. Gilardi or affording Brad Gordon the limited discretion provided by the 10 business day return period of a Public Records Request.
I also do not want Ms. Gilardi unable to correspond with city officials because they think their e-mails might be published without somebody filing a records request.
With that said, I do not believe that Brad Gordon's e-mail revealed any true strategic information, only his intention to rely on his experience as a mediator, which is where I take issue with his approach.
I do not believe Brad Gordon's September 3, 2021 e-mail or Courtney Gilardi's September 3rd response were truly private because:  1. Brad Gordon is a public official and everything he says or does in the course of doing his job is a matter of public interest and should be part of the public and historic record.  2.  I did not release e-mails which were part of a private, one-on-one correspondence between Brad Gordon and Courtney Gilardi, but they also went out to Gina Armstrong [then Board of Health director] and were part of an e-mail group that also copied-in Kimberly Loring, Stephen Smith, leaders, activists, and experts in the movement including Cecelia Doucette, Dr. Paul Heroux, Dr. Kent Chamberlin, Sheena Symington, Magda Havas, Dr. David O. Carpenter, Dr. Sharon Goldberg, Maryland for Safe Technology, politicians like State Rep. Tricia Farley-Bouvier, Ward 4 City Councillor Christopher Connell, Ward 5 City Councillor Patrick Kavey, and new Acting Public Health Director Andy Cambi.
My apology was only for releasing Ms. Gilardi's e-mail without her knowledge and prior permission and for releasing Brad's without waiting for a Public Records Request, particularly if my actions cause Attorney Gordon the same degree of discomfort and anxiety that they caused Ms. Gilardi.
I agree that the September 3rd e-mails are public record and public documents.  In one sense, I had the absolute right to release them.  I still feel as though I have done the people of Pittsfield and those of Ms. Gilardi's own neighborhood a great service.  They need zealous, determined representation on the day of the meeting with Verizon, not a mediator determined to see both sides so we can all look for a compromise.  How do you find common ground when on one side there are people who are sick and dying and on the other side is a corporation with a $272.7 Billon market cap which is poisoning them with high-powered microwave transmitters erected too close to human habitation.  There is no middle ground.  There is only:  "We need you to move the tower because it is making people sick.".  It is a matter of human health.  They are the Pittsfield Board of Health.  It should be treated as a health matter.
Given all that, the reality is that Verizon will not want to move the tower for health reasons.  Attorney Gordon was correct about that when he identified it as a "third rail" for Verizon.  It is.  It is not, however, one they can ignore.  This story has grown too big.  They have to bring their "A-Team" to this meeting, the same one they would bring into Court, in order to confront the stories head on and answer them, once, and only once, and for all.  (Brad Gordon is harboring hopes of a series of meetings.  That is coloring his perception and tempering his approach.  You don't bring in a team like this to initiate a series of meetings.  You bring in a team like this for a one and done meeting to shut down any talk of harms.)
The release of all of the other e-mails is my absolute right.  I chose to do so at the time and in the manner that would be most beneficial to the suffering people I have given the past five months of my life to defend.  Ms. Gilardi had no advance knowledge of my decision, nor does she have veto power over my actions and those of my organization, Alliance for Microwave Radiation Accountability.
This morning Ms. Gilardi issued a statement to the media in which she wrote she was "not sure Michael should have released all these emails right now at this vulnerable and critical juncture."
Ms. Gilardi went on to state:  "I've been asked to trust the process and I want to provide Attorney Gordon and Director Armstrong with all the information they need to be successful in advocating for this tower to be removed or relocated based on all the issues — the lack of notification, the lack of community transparency, the lack of notification again when the permit was about to expire, the illegal construction through a public street, the continued build out despite legal proceedings and yes, the health issues and what our neighborhood has had to endure since the tower started transmitting."
She concluded:  "I do not believe it is the right thing to put any pressure on the city right now — with Director Armstrong leaving the department and Attorney Gordon busy with housing issues — the only thing I want is for them to have accurate information, resources and support going into these talks."
By my release of the e-mails obtained through Records Requests, I just focused media and public attention on "the lack of notification again when the permit was about to expire, the illegal construction through a public street".  It is one thing to want them to be discussed, to hope that if the information is provided someone might, if they choose to, use it as a negotiating tactic with Verizon.  It is quite another matter to place it before the public eye in such a way that they cannot be ignored by the media, the City of Pittsfield, or Verizon and it's representatives.
Perhaps the City of Pittsfield and its negotiators, along with Verizon and its negotiators, all need a little bit of public pressure put on them right now, through the introduction of these e-mails and the issues that they introduce, issues which are now part of the record and can no longer be ignored, issues which could be latched on to, by both the City of Pittsfield and Verizon, if they are looking for some pretext that allows them to agree to move the cell tower without ever acknowledging harms to human health.
For all these reasons I stand by the words in my statement and the release of the e-mails which I obtained through Public Records Requests.
Lastly, a final word to Verizon and the City of Pittsfield about Courtney Gilardi.
It was my distinct honor and privilege to work alongside Ms. Gilardi over the past 5 months.  She is one of the most determined human beings that I have ever met and she absolutely will not stop until her children are safe and she is able to return to her home.  Whatever trouble they think she's been over the past 18 months, they have no idea how big a deal this tower could become if they aren't smart enough to find a way to move it now.  If they don't agree to move the tower on Thursday, I have no doubt that Courtney Gilardi will find a way to keep the fight going and before the public eye.  I wouldn't be surprised if the tower grew to be a national or international symbol of citizen resistance to the telecom industry.  This is their last chance to settle this thing and quiet it down before it goes viral and becomes a rallying point of historic importance.  They'd better move the tower for the sake of a good reputation and continuing their own healthy profits.  To do anything else would prove to be a mistake with colossal implications for their corporate future and that of their industry.
Please feel free to print this in it's entirety, DAN.  I believe it adds clarity to the historic record because journalists write the first draft of history.  I started out writing it as a reply to you, but at it's conclusion believe that it warrants release as a Clarification to my Public Apology.  I am going to edit and release a more public version as a statement to other media.
Thanks for being a great journalist, DAN, and a consistent tribune, a clarion voice standing up for the rights of Mary Jane and Joe Kapanski.
———- ooo ———-
Muadin's correct. With the clock running, whatever pressure the e-mail release may bring to bear tonight, is entirely justifiable. Gilardi, an angered "mama lion," wants to believe she'll get a fair shake from the city. In that sense, she's an idealist, and THE PLANET admires that. However, idealists soon find themselves trampled to death when they try to play the game by "the rules." The Best Friends have made that mistake, resulting in loss after loss. Unless they wake up and use everything they have stored in the ammo shack, they're toast. Muadin's calculated strategy on the cell tower issue embodies the same realization.
The health concerns are real. The facts: Cell phone towers emit large amounts of radio frequency radiation (RF) — "microwaves," the kind you use everyday to cook your food. Of course, unlike ovens, cell towers emit massive amounts of radiation, which is the combination of electronic and magnetic waves moving together at the speed of light — almost faster than Peter White could coin the word "houseless." That's why they are built tall and out of reach.
Measurements on the ground allegedly have shown little to no increased radiation from typical ground readings at 877 South St., according to both the city and Verizon.
How reliable are those readings?
One final question. At tonight's meetings, will detailed minutes be kept? It is vital that an accurate record of the discussion is made and publicly released. The city should voluntarily do this. If not, THE PLANET predicts another FOI request will soon be in order.
———- ooo ———-
Here are the emails:
MUADIN TO THE PLANET: For Record – I was part of e-mail circle – It really wasn't private.  Once something is no longer between two people, it is not private unless there is a previous agreement to that.  If Ms. Gilardi had wanted these to remain private, they should have been between her and Brad Gordon ALONE.
Michael Muadin
President – AMRA
The Alliance for Microwave Radiation Accountability, Inc.
We Use These Gifts For The Highest Good
            Time  *  Talent  *  Treasure