BY DAN VALENTI
PLANET VALENTI NEWS AND COMMENTARY
(FORTRESS OF SOLITUDE, MONDAY OCT. 30, 2023) —  Pittsfield mayoral candidate and Pittsfield Cooperative Bank VP Peter Marchetti, along with company CEO Jay Anderson, and Senior VP Chris Moore, have been charged in Federal District Court in a complaint filed by a former employee.
Collectively, the allegations made against the bank's leadership and the bank itself include sexual harassment, fostering a "hostile work environment," watching pornography in the office, propositioning a female employee, being with prostitutes, drinking alcohol during lunch, and acting in a denigrating, demeaning, threatening manner toward the plaintiff, Victoria May, former Co-Op VP of marketing, and other female employees.
Specifically, as alleged in May's suit:
Against all defendants: Sex discrimination, fostering a hostile work environment, unlawful interference with plaintiff's rights, intentional infliction of emotional distress.
Against Marchetti, Anderson, and Moore: aiding and abiding discriminatory acts.
Against Anderson, Moore, and the bank: retaliation, discrimination on the basis of gender in payment of wages, violation of federal equal pay act.
Against the bank: violation of Family and Medical Leave act, and Paid Family and Medical Leave Act.
On Wednesday, Nov. 1, Marchetti is slated to appear with John Krol in a PCTV debate from 7 to 9 p.m. at Berkshire Community College. It will be near-criminal if the moderator(s) do not ask Marchetti about May's allegations.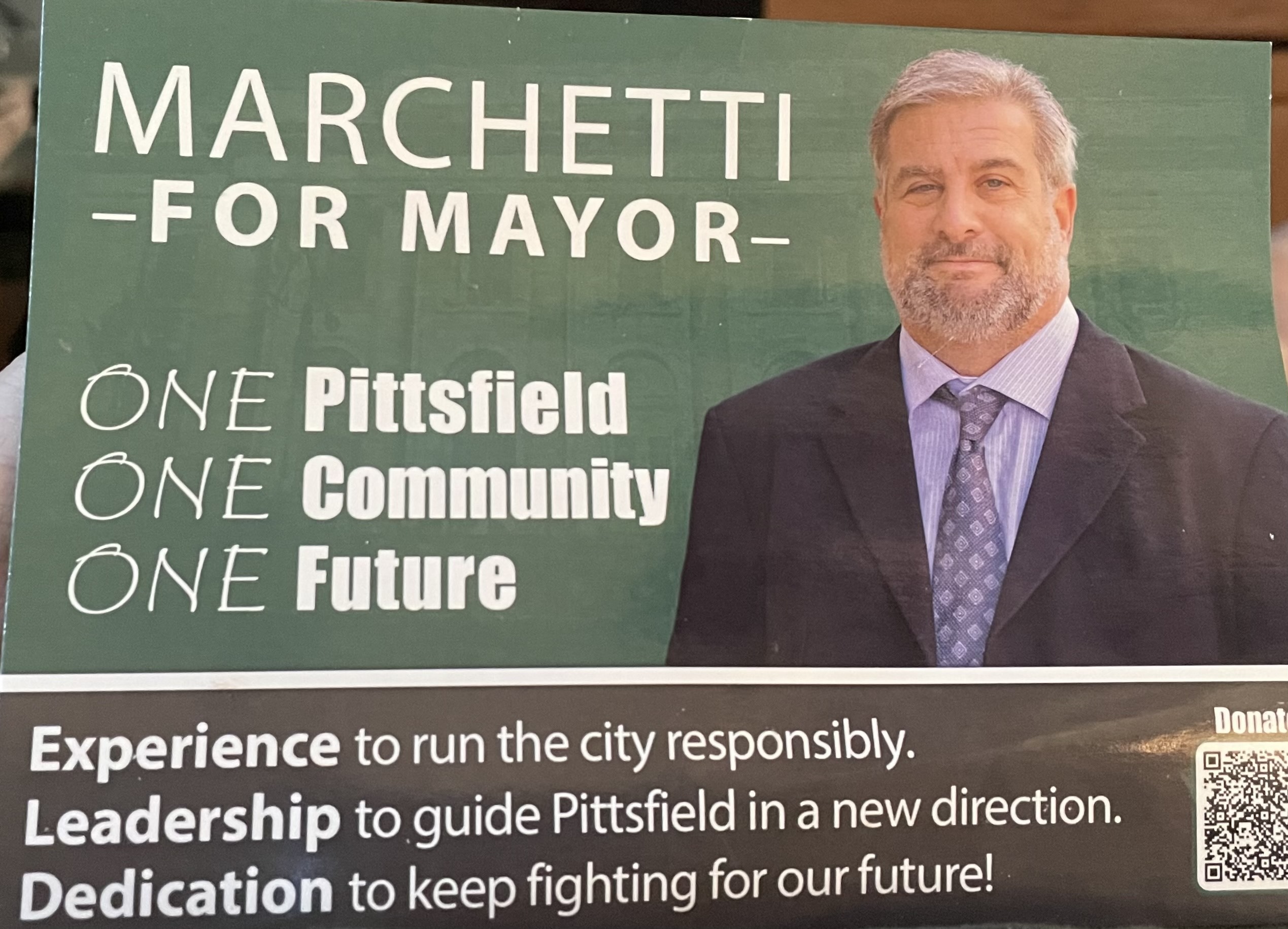 May filed Sept. 11 in Springfield. THE PLANET has requested comment from the defendants. As of press time, we have not heard from them. We have also sought comment from May through her attorney, Janet Ruggieri of the Worcester firm Murphy and Rudolf.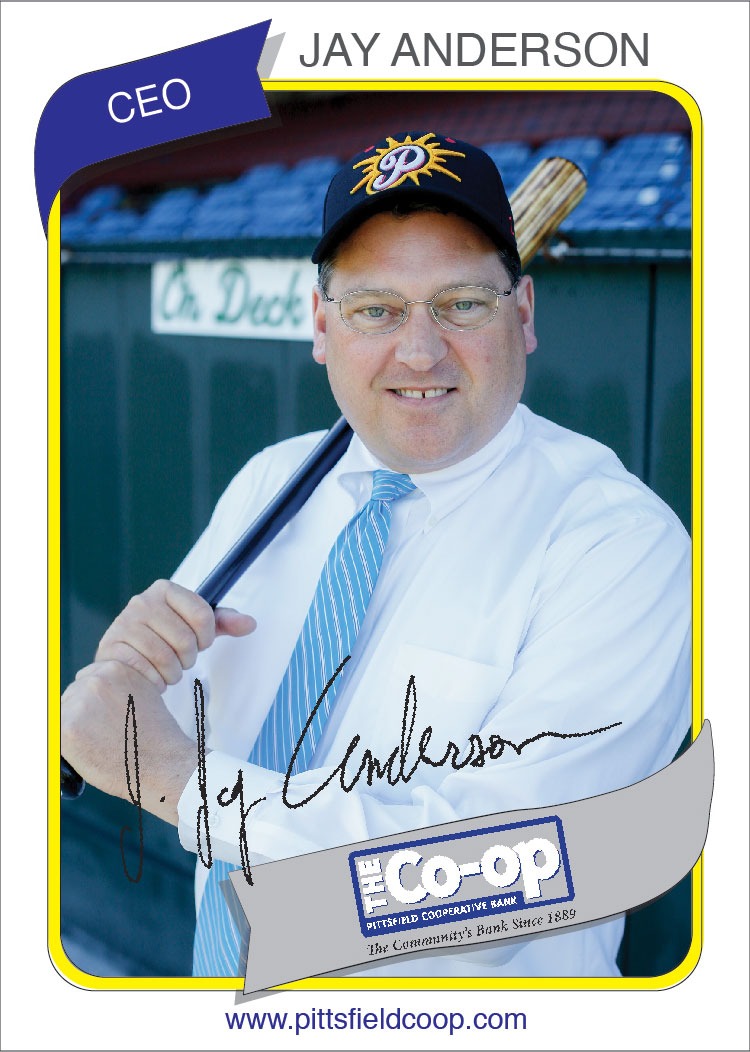 In fairness to all, THE PLANET stresses that the defendant's must be presumed innocent until proven otherwise in court.
May has requested a jury trial. If her allegations are true, this makes Marchetti unfit for office.
You can read the complete court filing here:
May_v_Pittsfield_Cooperative_Bank_et__madce-23-30091__0001.0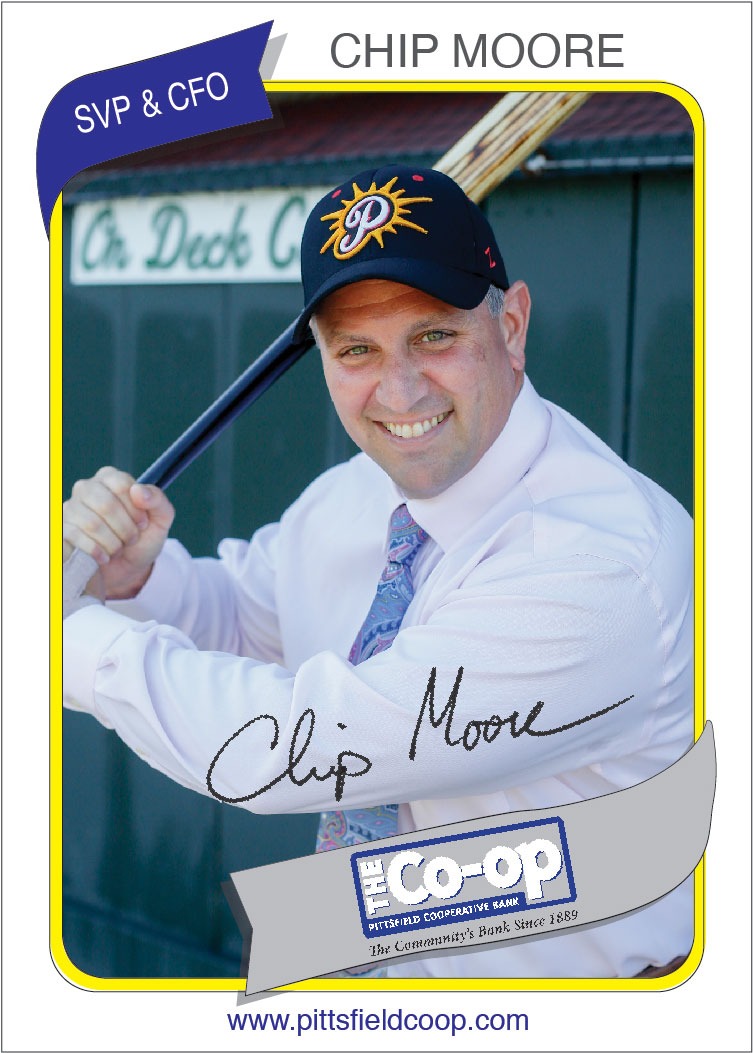 ———- ooo ———-
You will note from the narrative in May's complaint and reading between the lines of the document that this has not been easy for her to step forward in this manner. She and other women at the Co-Op, if these charges are true, have endured years of the hostility and degradation. She has shown courage in coming forth, and perhaps it will give other women motivation to do the same if they have been mistreated. No person deserves this, in any workplace, let alone a bank.
The alleged behavior of the executives, if proven true, could be a Harvard case study in How To Create a Toxic Work Environment. Any workplace where such behavior is accepted as company culture must be called out for what it is.
On Nov. 7, voters must ask: Do they want a man of Marchetti's ilk running the city? As you do so, take a closer look at the Gang of Six — White, Kavey, Persip, Maffuccio, Conant, and Lampiasi — city councilors who have publicly endorsed Marchetti.
Do you, Mary Jane and Joe Kapanski, REALLY wish to put the complete reins of city government, council and mayor, into such complicit hands?
Voters won't have a chance in uncontested offices. THE PLANET does, however, endorse Alex Blumin in Ward 2, Craig Gaetani in Ward 6, and Craig Benoit at large.
———- ooo ———-
One final point. May made her allegations in open court and signed her name to them. She's put herself and her reputation on the line. Yes, you can indict a ham sandwich, but as far as THE PLANET knows, no ham sandwich has ever been charged in federal court with commenting salaciously on the size or shape of woman's breasts, in an ostensibly professional workplace no less.
THE PLANET shall be reporting on further developments as they occur.
---
"Oh what a tangled web we weave / When first we practice to deceive" — Sir Walter Scott, from Marmion, A Tale of Flodden Field.
"OPEN THE WINDOW, AUNT MILLIE."
LOVE TO ALL.
Copyright (c) 2023 By Dan Valenti, PLANET VALENTI and EUROPOLIS MANAGEMENT. All rights reserved. The views and opinions expressed in the comment section or in the text other than those of PLANET VALENTI are not necessarily endorsed by the operators of this website. PLANET VALENTI assumes no responsibility for such views and opinions, and it reserves the right to remove or edit any comment, including but not limited to those that violate the website's Rules of Conduct and its editorial policies. Those who leave comments own all the responsibilities that are or can be attached to those comments, be they rhetorical, semantic, or legal. Such commentators remain solely responsible for what they post and shall be and remain solely accountable for their words. PLANET VALENTI shall not be held responsible for the consequences that may result from any posted comment or outside opinion or commentary as provided in, but not limited to, Section 230 of the Communications Decency Act and this website's terms of service. We serve as a marketplace of ideas, without prejudice and available to all. All users of this site — including readers, commentators, contributors, or anyone else — hereby agree to these conditions by virtue of this notice and their use of/participation in this site. When PLANET VALENTI ends with the words "The Usual Disclaimer," that phrase shall be understood to refer to the full text of this disclaimer.