BY DAN VALENTI
PLANET VALENTI NEWS AND COMMENTARY
(FORTRESS OF SOLITUDE, WEDNESDAY FEB. 19, 2020) — Parking stands as Pittsfield's greatest unsolved mystery. Since Henry Ford's folly first floundered the Shire City streets, city "leaders" have wondered in hand-wringing angst about parking. Throw in how the city mismanages snow, and you have Bigfoot with the Gordian knot.
The latest attempt to deal with parking came when the city council voted 9-2 (Morandi, Maffuccio) to send a proposal for alternate-side parking to the Traffic Commission. That's like sending up a lit flare in broad daylight to see the sun. Alternate parking or alternate universe? The city will screw up both.
Alternate parking is a storm-coping system where cars with odd-numbered license plates park on one side of the street on Tuesdays of even calendar days, except when there's high tide in Chesapeake Bay or a third-quarter moon turns Lawrence Talbot into a partial werewolf. The other side of the street during a snow storm gets occupied by a Zumba class led by Linda Tyer plus The Dumpster Behind Paul Rich, The Police Department's "Command Vehicle," and The Heap Big Red Pavement-Eating Machine From The North. Got it?
Our Right Honorable Good Friends on the council want to know if the alternate-street system will help the city cope with snow, something it clearly doesn't know how to do.
"Right now we are unable to plow the entire street," said Rickey Ricardo Morales, DPS commissioner, a man who "fits into the culture of the organization."
Rickey's statement produced odd reactions.
Helen Moon began drawing blood from Neil Armstrong.
Kevin Morandi howled at the moon.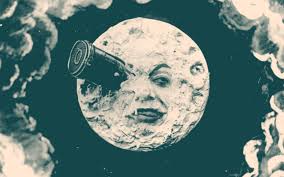 Nick Caccamo dropped his pants and fired a rocket yelling, "Bang! Zoom! To the moon, Andrea."
Chris Connell air-guitared Les Paul's six-string solo in "How High the Moon."
Patrick Kavey quoted from the Rev. Sun Myung Moon and William Frawley.
Dina Guiel Lampiasi sang, in Italian, a rousing version of "When the moon hits your eye like a big pizza pie, that's amore."
Tony Maffuccio mooned a picture of Dean Martin.
Peter Marchetti mooned himself while insisting that the lunar landings were the product of Stanley Kubrick's camera.
Peter White ate green cheese, took a picture of it, and posted it on Facebook. Seven of his Facebook "friends" suffered irreversible brain injuries.
Yuki Cohen channelled Yoko Ono and began Scream Therapy in a crater.
Earl Persip recited from the Koran: "O, Dan and I with throats burned dry and souls that cry for water. Cool, clear water."
City finance director Matt "Kufflinks" Kerwood turned into an orange grove.
The city's parking ticket man swallowed himself.
———- ooo ———-
Incidentally, THE PLANET questioned the mayor with the DPS commish cc'd. Here is the relevant text:
Can you tell me what you meant when you said that the candidates who applied for the DPS commissioners job "didn't fit the culture of our organization." The comment caused a lot of comment and wondering. I would love to get your side of it.
Also:
* Can you share with me details on who and how many applied for the job?
* What did you like about Mr. Morales?
* What do you say to persistent talk about theft of services going on in DPS? Notably, private snow plow jockeys using city materials for private jobs, and also doing private jobs on city time?
* What kind of assurances can you give citizens that this is not happening, or, if it is, why is it happening? What assurances will be put in place to see that this stops?
———- ooo ———-
When the phone didn't answer, we knew it was the mayor not getting back to us. We weren't expecting to hear from Morales. He's not allowed to talk unless the mayor is speaking while drinking water.
Wild guess: Perhaps the other applicants didn't fit the city's culture of failure, nepotism, incompetence, corruption, laziness, and "play ball or you're gone?"
THE PLANET can't say. All we can do is ask.
——————————————————————————————-
"Is that your head, sir, or are you diapering a baby?" — Jackie Gleason to movie mogul Jack Warner.
"OPEN THE WINDOW, AUNT MILLIE."
LOVE TO ALL.
The views and opinions expressed in the comment section or in the text other than those of PLANET VALENTI are not necessarily endorsed by the operators of this website. PLANET VALENTI assumes no responsibility for such views and opinions, and it reserves the right to remove or edit any comment, including but not limited to those that violate the website's Rules of Conduct and its editorial policies. PLANET VALENTI shall not be held responsible for the consequences that may result from any posted comment or outside opinion or commentary as provided in Section 230 of the Communications Decency Act and this website's terms of service. All users of this website — including readers, commentators, contributors, or anyone else making use of its information, hereby agree to these conditions by virtue of this notice. When PLANET VALENTI ends with the words "The Usual Disclaimer," that phrase shall be understood to refer to the full text of this disclaimer.